So Far We've Covered...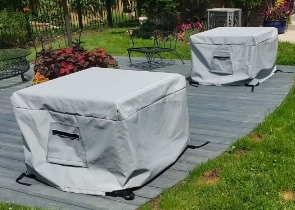 Cushion & Storage Chest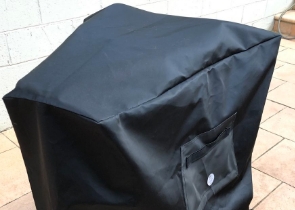 Custom Cover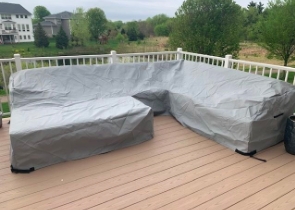 Sectional Covers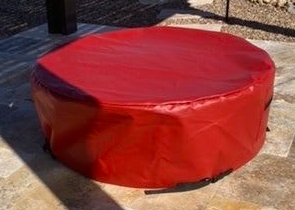 Fire Pit Covers_1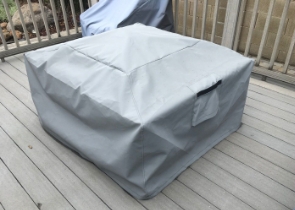 Fire Pit Covers_2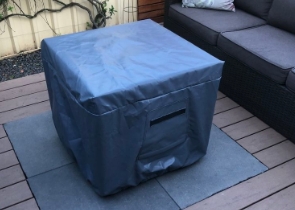 Fire Pit Covers_3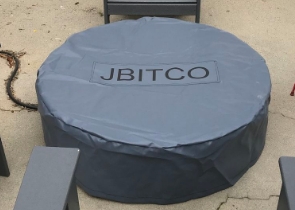 Fire Pit Covers_4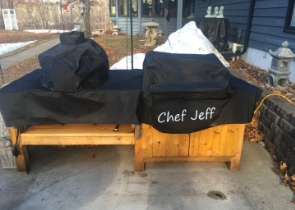 Grill Cover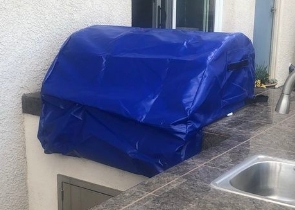 Grill Cover-1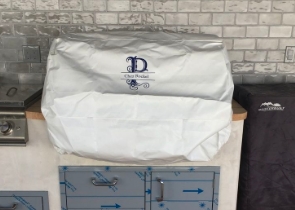 Grill Covers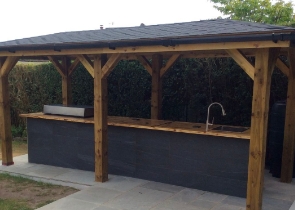 Outdoor Island Kitchen Cover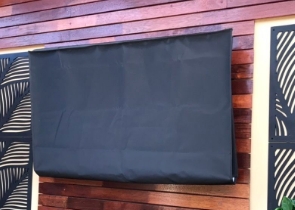 TV Cover
View more Customer Images »
Sturdy and Long-Lasting High-Strength Mesh Tarps
Looking for a way to help you spend pleasant moments on your patio during the hottest months? With our heavy-duty tarpaulins, you can keep the backyard cool also during the summer. The tarps, which come in a primary size of 60 ft. x 80 ft., are ideal for use all year round to cover outdoor areas.
Created with tight-knit mesh, our outdoor tarpaulins allow air circulation through perforations, making them a widely accepted choice in the market. The 6 Oz. thick tarps are light so that it is easy to carry while travelling with no problems.
Even when it's windy, you won't have to descend the tarps because of their close-knit mesh design. In addition, our custom tarpaulins look fantastic over the chain-link fences.
Our high-strength mesh tarps are suitable for diverse uses such as protection from the sun, protecting the outdoor pool from elements, or keeping debris in control. Additionally, they are suitable for heavy-duty jobs at construction sites, transportation of goods, manufacturing units, landscaping projects, nurseries, etc.
Heavy-Duty Tarpaulins with Quality Mesh Tuff Fabric
Our outdoor tarpaulins are sturdy and last for years, featuring high-quality Tuff fabric. The fabric is resistant to mildew and abrasion, making it a high-grade product.
Our custom tarpaulins feature a warranty of 2 years, proving they are of superior quality. The brass grommets 24 in. apart along the sides make the tarps more sturdy. 
Easy-to-Order High Strength Mesh Tarps 
Have you decided to order your heavy-duty tarpaulins? What you need to do is add tarps to the cart and move to checkout. Our ordering process is very straightforward. 
Didn't find what you were looking for? Need to find something else? Take a look at our other custom covers here.