So Far We've Covered...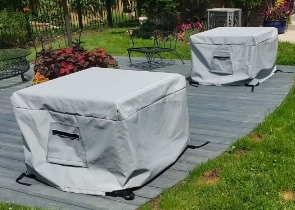 Cushion & Storage Chest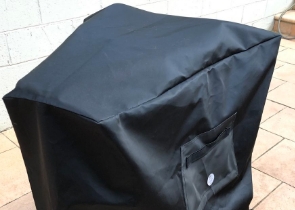 Custom Cover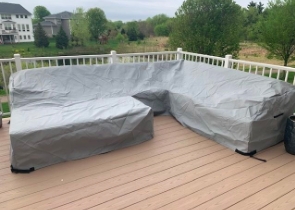 Sectional Covers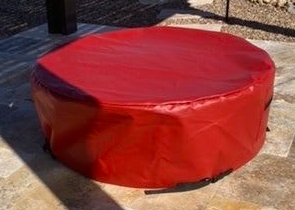 Fire Pit Covers_1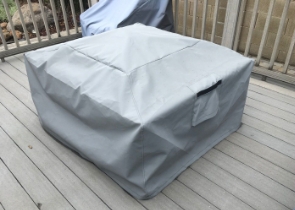 Fire Pit Covers_2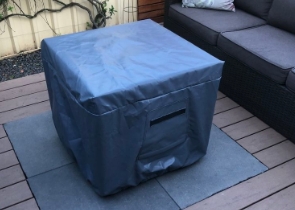 Fire Pit Covers_3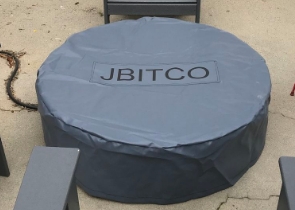 Fire Pit Covers_4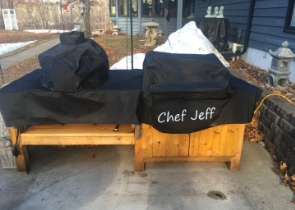 Grill Cover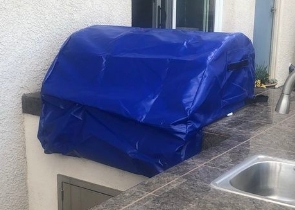 Grill Cover-1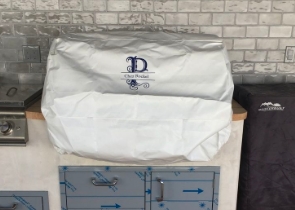 Grill Covers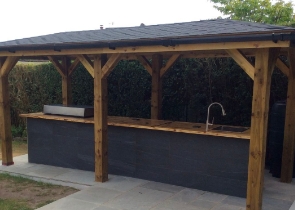 Outdoor Island Kitchen Cover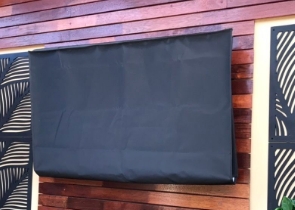 TV Cover
View more Customer Images »
Light and Tough High-Strength Mesh Tarps Can Resist UV
There's nothing like spending a weekend seated in your yard on a nice summer day. However, intense sunshine can make you go inside for cooling. During the autumn, dead leaves from a neighbouring tree may blow onto your property. In these scenarios, a cover consisting of our 8' x 20' heavy-duty tarpaulins is the best option. Resisting moderate UV rays, they are ideal for protection from very sunny weather. Our fabric covers also block detritus blown in by heavy winds from building up on your lawn.
Our 8' x 20' outdoor tarpaulins feature openings that allow air circulation and provide good UV safety. You can find many uses for them at home. Create temporary shields above pools or kids' play spaces in your yard using our heavy-duty mesh fabrics.
Great for making secluded barriers, our 8' x 20' custom tarpaulins can fit on your windows. You can also drape them over the fence in front or along the side of your residence, particularly if you reside in a place with many passersby.
Build mesh fabric canopies above flower gardens or in fields to shield delicate seedlings. These covers will not only block birds from early plants but also prevent wilting in severe sunshine just by keeping it out. Building supplies at construction sites can stay safe under a mesh cover. Truck drivers find mesh tarps great for covering their cargo, especially when transporting live animals. The flow of air also keeps mould and mildew from forming on the outside of our lightweight, yet tough, high-strength mesh tarps that include a  2-year warranty.
Double-Lock Hems Reinforce our 6 Oz Heavy-Duty Tarpaulins
With a weight of 6 oz, our 8' x 20' tarps also feature double-thick hems attached to all its sides. These reinforce our outdoor tarpaulins, allowing them to last for years.
Rust-resistant brass grommets appear at gaps of 24" across the sides to strengthen the tarp structure. These prevent the eyelets from degrading and keep the custom tarpaulins looking fresh for a while. With a drawstring passing through them, the grommets are great for tying down the fabric covers easily.
Useful High-Strength Mesh Tarps with Simple Online Ordering
These heavy-duty tarpaulins have many different uses. Short-term canopies made from our mesh covers provide not only good sun blockage and pool covers but are also perfect for protecting sporting areas to keep water away.
Ordering our multipurpose 8' x 20' mesh tarps is easy and requires just a few clicks. We will deliver them right to your doorstep.
Didn't find what you were looking for? Need to find something else? Take a look at our other custom covers here.