So Far We've Covered...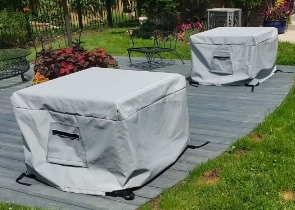 Cushion & Storage Chest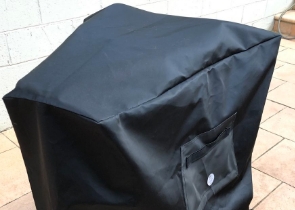 Custom Cover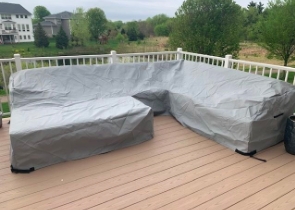 Sectional Covers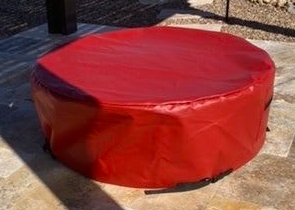 Fire Pit Covers_1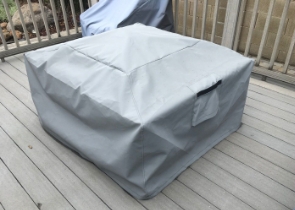 Fire Pit Covers_2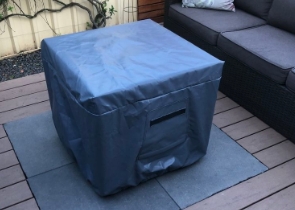 Fire Pit Covers_3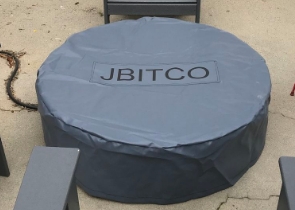 Fire Pit Covers_4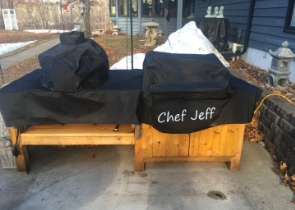 Grill Cover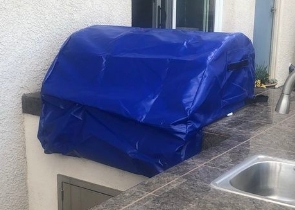 Grill Cover-1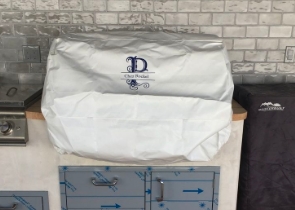 Grill Covers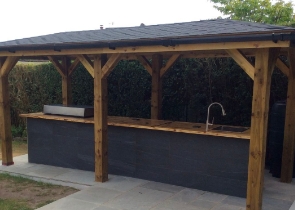 Outdoor Island Kitchen Cover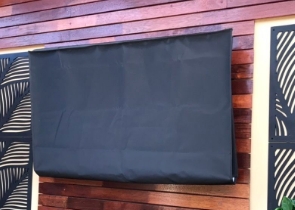 TV Cover
View more Customer Images »
Lightweight and High-Strength Mesh Tarps 
If you're seeking fresh air, cool shade, and protection from direct sunshine, our heavy-duty tarpaulins are the ideal choice for you. Use them in residential, commercial, and agricultural settings. Tarps protect your area from unwanted pests and work as excellent windshields on patios and porches. They are beneficial for shading greenhouses, gardens, and cattle from the harsh summer heat.
These 18' by 20' outdoor tarpaulins have construction from durable and close-knit fabrics that allows air to move through. Tarps are helpful for storing equipment underneath or for covering items that need ventilation, such as agricultural produce and livestock. Due to the fact that they do not fully block out water, these tarps are also ideal for nurseries as well as residential plant beds.
Our custom tarpaulins are excellent for locations that need protection from the sun, trash, leaves, and pests. They block the majority of the sun's rays, keeping your select place cool and comfortable. 
Lightweight, simple to handle, and store the high-strength mesh tarps have a minimum weight of 6 oz. They remain perfectly flexible throughout the winter season, so there is no need for concern about them getting rigid or brittle. Their abrasion and mildew resistance make them ideal for heavy-duty use.
Our Heavy-Duty Tarpaulins Include Grommets Around the Edges
Grommets are on all 4 sides of our outdoor tarpaulins to strengthen the eyelets. These solid brass grommets have a spacing of 24" apart around the sides to provide a sturdy tie option. The grommets enable the rope or cable to pass easily through them without tearing or fraying the edges.
To increase the strength of these custom tarpaulins, the seams have a double fold. This strengthens the grommets that are put in place in the seams.
Warranty Available with High-Strength Mesh Tarps
Heavy-duty tarpaulins come with a 2-year guarantee. However, they will almost certainly survive longer. 
So order now and enjoy a clean pool or a pleasant patio with our high-strength mesh tarps. Order now and we will ship it to your doorstep anywhere in the world.
Didn't find what you were looking for? Need to find something else? Take a look at our other custom covers here.