So Far We've Covered...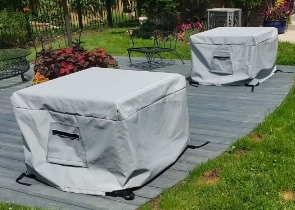 Cushion & Storage Chest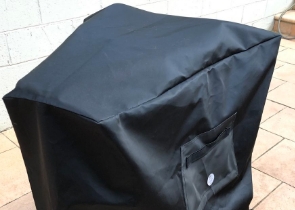 Custom Cover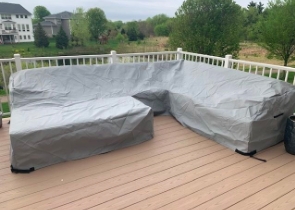 Sectional Covers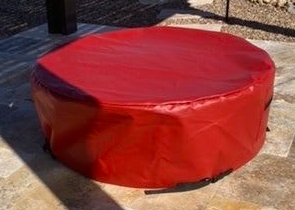 Fire Pit Covers_1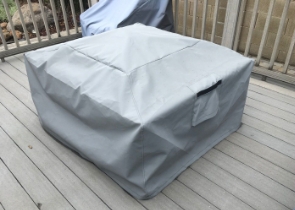 Fire Pit Covers_2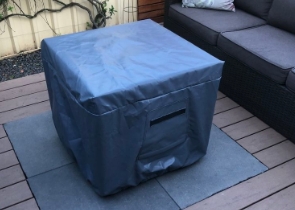 Fire Pit Covers_3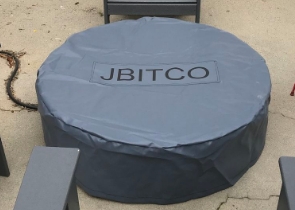 Fire Pit Covers_4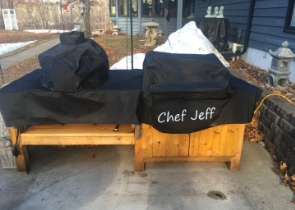 Grill Cover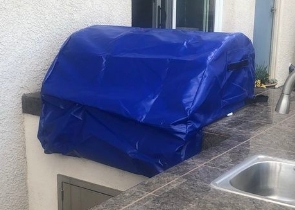 Grill Cover-1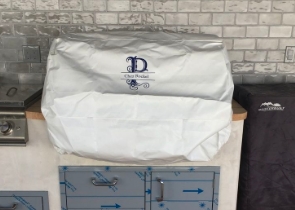 Grill Covers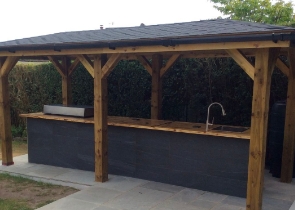 Outdoor Island Kitchen Cover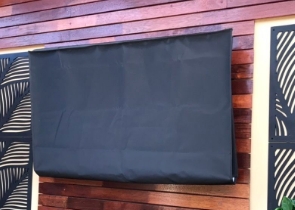 TV Cover
View more Customer Images »
High-Strength Mesh Tarps Allows Airflow and Water Drainage
When the sun is out and the cool breeze is blowing, the outdoors is where you love to be. A little cool air is calming, whereas too much sunshine is hard to tolerate. Our heavy-duty tarpaulins provide the ideal option for a conducive sit-out because they reduce the sun's rays without stopping them totally. Our 6-Oz. mesh tarps are suitable for delivering moderate UV protection and cool shelter. 
These outdoor tarpaulins are versatile because they allow water and air to flow through their perforations while providing medium protection from UV rays. They can cover porches or provide shade for a swimming pool in your home. If you reside in an area with a lot of foot traffic, you may use mesh tarps to cover your fences and windows for privacy.
You can cover the young plants on a farm, in the backyard, or nurseries with these high-strength mesh tarpaulins. Our custom tarpaulins are resistant to abrasion, and they can shield the livestock from the elements during severe climates.
Laying down mesh tarpaulins over building materials can help keep them from flying away. High-strength mesh tarps can provide temporary safety and shade on construction sites. In addition, truckers use mesh tarps to protect their cargo from mould and mildew growth by allowing airflow through the tarps.
Double-Lock Stitched Heavy-Duty Tarpaulins for Strength
Durable outdoor tarpaulins have double-lock stitching on all edges to prevent fraying and prolong their useful life.
Rustproof brass grommets installed 24 in. apart along the tarp's edges provide additional structural support. You can tie these custom tarpaulins using drawstrings and run them through the grommets.
Easy-to-Order High-Strength Mesh Tarps
When a large space needs privacy or protection from the sun but with air circulation, our 6-Oz. meshes are ideal. Contribute valuably with these heavy duty tarpaulins because they are light and durable.
It's easy to get your High Strength Mesh Tarpaulin, 6 Oz., Size: 10 ft. x 60 ft. by ordering online. You will get your mesh tarpaulins to your door as soon as you order. 

Didn't find what you were looking for? Need to find something else? Take a look at our other custom covers here.