So Far We've Covered...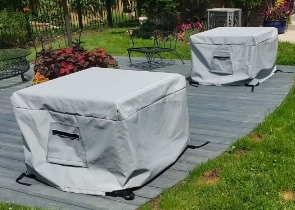 Cushion & Storage Chest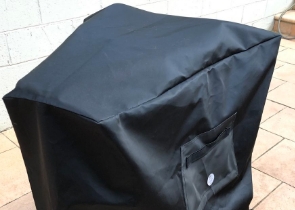 Custom Cover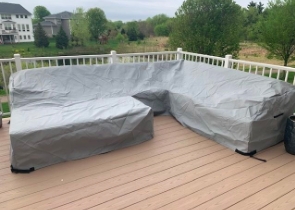 Sectional Covers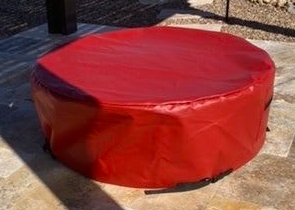 Fire Pit Covers_1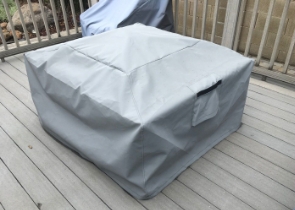 Fire Pit Covers_2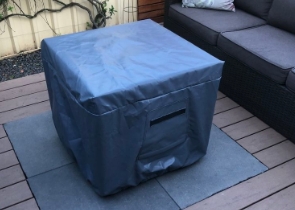 Fire Pit Covers_3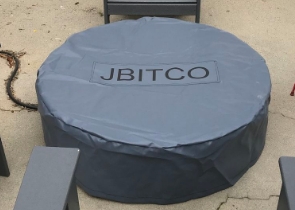 Fire Pit Covers_4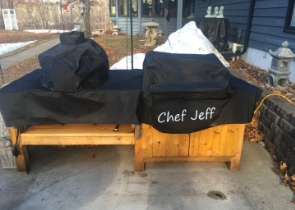 Grill Cover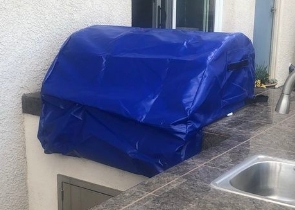 Grill Cover-1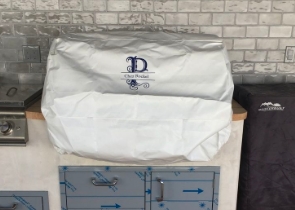 Grill Covers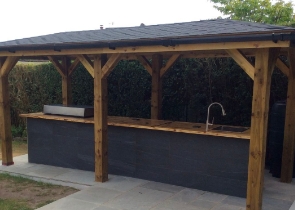 Outdoor Island Kitchen Cover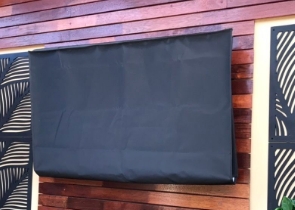 TV Cover
View more Customer Images »
Robust and UV-Coated Textile Manufactures High Strength Mesh Tarps
Mesh tarps are favourable for a variety of applications, including covering farmland and building sites. We have an extensive selection of high-quality mesh tarps at Covers & All. Our large, heavy-duty tarpaulins are ideal for canopies, in farming, to safeguarding shipments, during sports matches, and in animal shelters, among other applications. Our high-quality mesh tarps are useful in providing shade and protection from the sun.
Our large-sized outdoor tarpaulins are 50' x 80' in size and have a graphic mass of 6 oz. They feature tough and durable cloth. As they are lightweight, they are simple to install, disassemble, wrap, and keep. Our mesh tarps come in a classic black hue that goes with any design and atmosphere.

These 50'x 80' tarps are UV resistant, making them an excellent choice for providing the right amount of protection. The precisely knit mesh allows light to get through while filtering out dangerous UV rays. Irrespective of continuous exposure to the sun, the high-quality cloth does not easily disintegrate. These mesh on the tarps will sieve excessive water and air. It keeps your house cool and well-circulated by blocking powerful gusts and allowing only some pleasant air to flow through.
The abrasion resilience of these durable mesh tarps makes them ideal for rigorous and severe use. A combination of air circulation and sunlight keeps the mesh tarps free from mildew and mold. These high-strength mesh tarps do not stiffen during the winter, and they remain flexible in all weather conditions.
Our Heavy Duty Tarpaulins Come with Brass Grommets
Solid brass grommets are an additional feature to the edge of our outdoor tarpaulins. On the edges, we join them at a 24" gap. The eyelets have reinforcement with these corrosion-free grommets, making them durable and resilient. All you have to do to tie these tarps is feed a rope or wire through the eyelets and tighten them.
We double the seams on these mesh tarps for further robustness. Despite all the twisting and tugging while fastening the 50' x 80' tarps, the eyelets do not fray or rip.
Our High-Strength Mesh Tarps Come with A Warranty of 2 Years 
Cover Mesh Tuff fabric comes with a warranty of 2 years. This ensures that the mesh tarps we provide are of high quality. Heavy-duty tarpaulins are useful for a variety of purposes, and we guarantee they will work well season after season. So, place your order today!
Didn't find what you were looking for? Need to find something else? Take a look at our other custom covers here.