So Far We've Covered...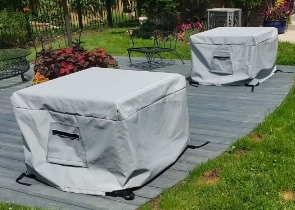 Cushion & Storage Chest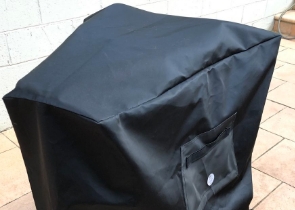 Custom Cover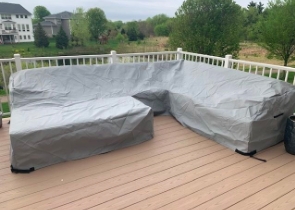 Sectional Covers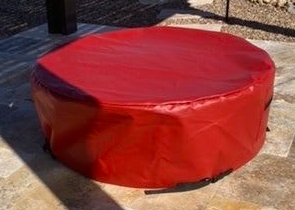 Fire Pit Covers_1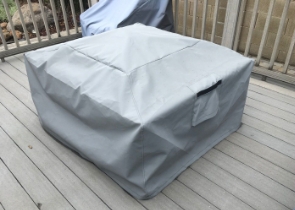 Fire Pit Covers_2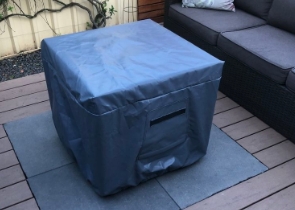 Fire Pit Covers_3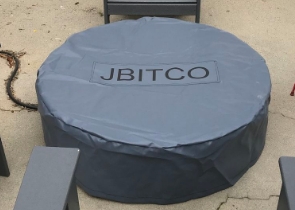 Fire Pit Covers_4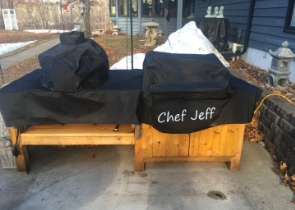 Grill Cover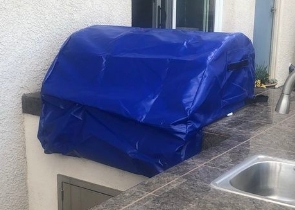 Grill Cover-1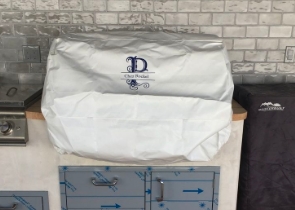 Grill Covers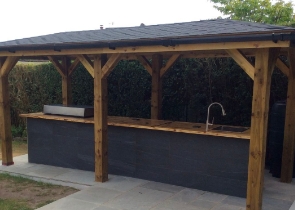 Outdoor Island Kitchen Cover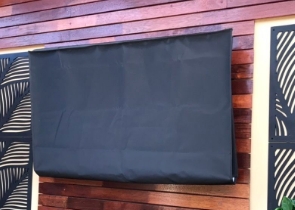 TV Cover
View more Customer Images »
High-Strength Mesh Tarps with Light, Sturdy Material
Our high-quality, large mesh tarps are ideal for homes, businesses, and farming operations. Often people use them to build barriers and wind protection on decks and porches. Our resilient 120' X 120' heavy-duty tarpaulins are great for protecting greenhouses, nurseries, gardens, and cattle from sweltering, sunny weather.
We utilise a lightweight, but high-strength fabric for our outdoor tarpaulins that weighs only 6 oz. Compared to solid covers, mesh covers prevent build-up of water and snow. Thus, these substances drain away and do not weigh the tarps down by pooling on top. The mesh fabric is very easy to set up for protection. Mesh covers are also known as shade tarps because they allow just enough sunlight to pass through. Their UV blocking ensures they don't fade.
These 6 oz custom tarpaulins are special due to their permeable features and because their tightly-knit material permits air to move through their pores with ease. For this reason they are very helpful for groundskeepers and gardeners. The mesh screens remain limber and moveable even in very low temperatures, making them suitable in any season.
The 120' X 120' high-strength mesh tarps are perfect as covers for scaffolds. Construction teams utilize them to guard structures and interiors from particles and detritus. Offered in a fixed black shade, these fabric covers include a 2-year warranty.
Heavy-Duty Tarpaulins Feature Grommets and Double-Folded Hems
All outdoor tarpaulins feature grommets across the edges at distances of 24". We make these grommets from solid, rust-resistant brass, and offer many tie-down spots to help secure the mesh tarps.
Custom tarpaulins feature double-folded seams to reinforce them. We place the cord and the grommets along them as they require this extra fortification.
120' X 120' High-Strength Mesh Tarps Resist Mildew and Chafing
While encompassing spacious areas, our 120' x 120' heavy-duty tarpaulins may encounter sharp objects or rough surfaces but their scrape-resistant material keeps them safe. The fabric also prevents mildew growth with good air circulation and sunlight. If you find yourself in need of shade and protection, our mesh tarps will have you covered. Order now!
Didn't find what you were looking for? Need to find something else? Take a look at our other custom covers here.