So Far We've Covered...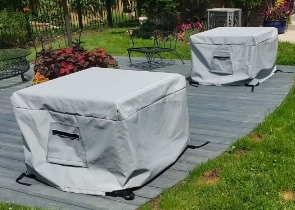 Cushion & Storage Chest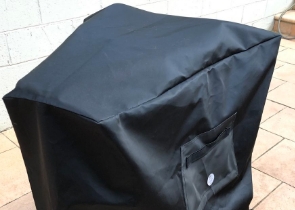 Custom Cover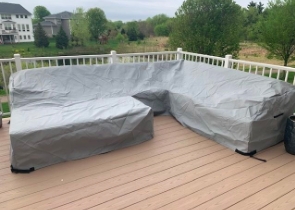 Sectional Covers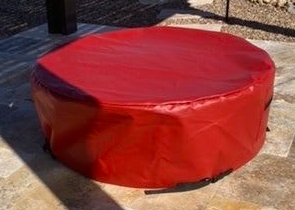 Fire Pit Covers_1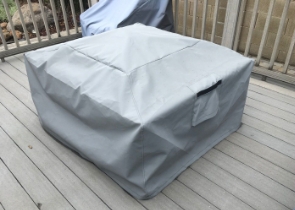 Fire Pit Covers_2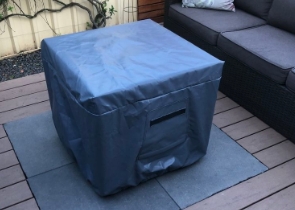 Fire Pit Covers_3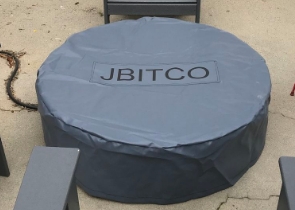 Fire Pit Covers_4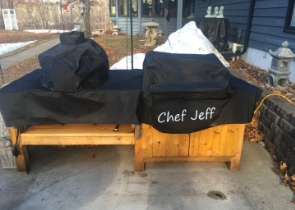 Grill Cover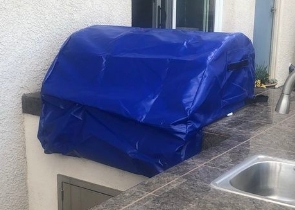 Grill Cover-1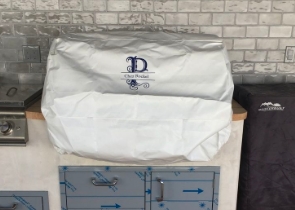 Grill Covers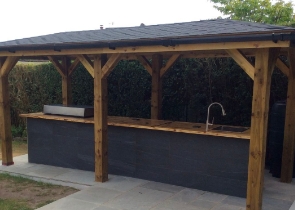 Outdoor Island Kitchen Cover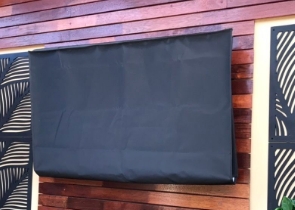 TV Cover
View more Customer Images »
Medium UV-Protected High-Strength Mesh Tarps 
With a large patio, backyard, or pool to choose from, you would love to spend a lot of time outside this summer. However, the scorching heat forces you to retreat to the safety of the house. It is best to avoid prolonged exposure to harmful harsh UV rays. Our heavy-duty tarpaulins provide moderate protection from the sun while allowing airflow through the perforations, allowing you to enjoy some shade and some sun. Make the most of the outdoors with Covers & All's high-strength mesh canopies.
Children can play in the outdoor pool for as long as they like under the mesh tarp awning while you relax nearby without having to worry about overexposure to the sun. The unimpeded airflow provided by the outdoor tarpaulins helps to keep you cool by preventing heat buildup.
You can keep your house cool and private by installing custom tarpaulins on the front or side fences of your property. Our mesh tarp curtains can keep prying eyes out of your patio or kids' play areas.
Our high-strength mesh tarps have perforations that are perfect for protecting seedlings in nurseries. They're also ideal for protecting crops and providing shade for livestock on farms. They prevent water evaporation by covering a lawn or flowerbed.
Rustproof Grommets for Sturdy Heavy-Duty Tarpaulins
All of our outdoor tarpaulins have reinforced double-thick seams sewn on the corners to increase their lifespan. Tarps can withstand years of intensive use because of these reinforcements.
We incorporate rustproof grommets every 24 inches to the edges of our custom tarpaulins for extra strength. Despite years of use, these help keep the covers intact. These grommets help secure mesh tarpaulins to the ground with a drawstring.
Easy-to-Order High-Strength Mesh Tarps
These lightweight, heavy-duty tarpaulins provide privacy, safety, and shade while offering moderate protection from UV rays and the flow of air. Enabling some sunshine without completely blocking it has various applications in farming, factories, trucking, households, and nurseries.
High Strength Mesh Tarpaulin, 6oz, Size: 60 in. x 120 in., is a straightforward and effective answer to adverse weather. Online ordering takes only a few simple steps and gets completed in a few minutes. You will get your custom tarpaulins to your door.
Didn't find what you were looking for? Need to find something else? Take a look at our other custom covers here.