So Far We've Covered...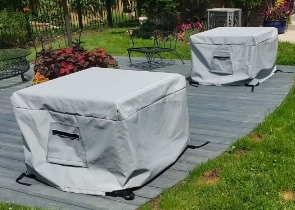 Cushion & Storage Chest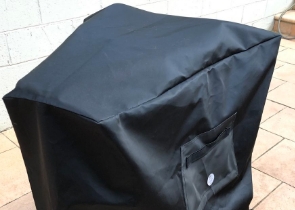 Custom Cover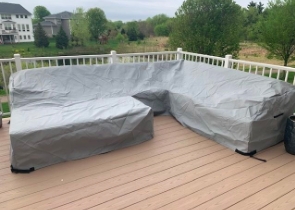 Sectional Covers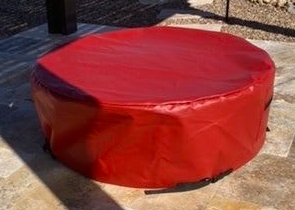 Fire Pit Covers_1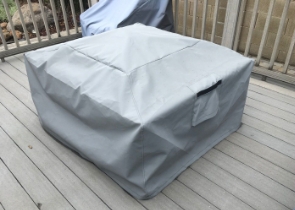 Fire Pit Covers_2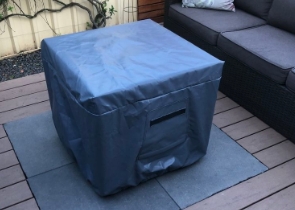 Fire Pit Covers_3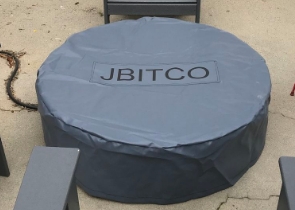 Fire Pit Covers_4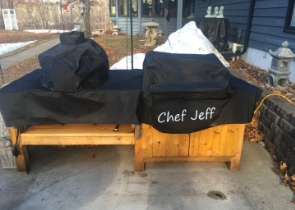 Grill Cover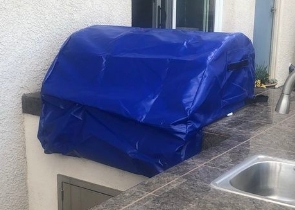 Grill Cover-1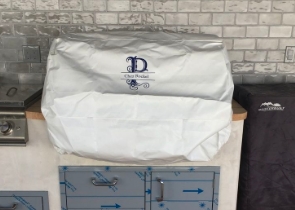 Grill Covers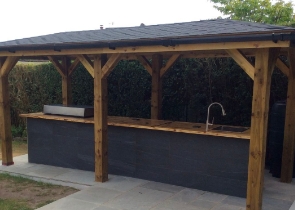 Outdoor Island Kitchen Cover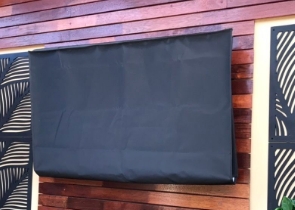 TV Cover
View more Customer Images »
We sew Double-Folded Hems into High-Strength Mesh Tarps
Looking for a rigid, weather-resistant material to preserve your outdoor gear and materials safe from the elements? Are tarps a worthwhile investment? You might wonder? Will they still be able to cope with all seasonal changes - even if you aren't there? Covers & All has a solution that is ideal for you. These heavy-duty tarpaulins are available, with all the characteristics to resolve all of your difficulties and concerns in one fell swoop.
The outdoor tarpaulins are great for keeping the elements at bay and ensuring the safety and security of whatever they are protecting. They're also helpful in the transportation sector, where they are useful to cover the merchandise in a truck bed and spacious areas such as open pools and grounds, campgrounds, and baseball fields. You can also use them as canopy toppers to cover products in factories, put up barriers, and keep the dirt under control, among other things.
Our custom tarpaulins feature high-quality cloth that is both lightweight and strong. The fabric's perforations allow for easy passage of partial sunlight, oxygen, and water. They make the space they cover pleasant and cool enough to relax in and enjoy the great outdoors by blocking out harmful UV rays and gusty winds.
The double-folded seams on the high-strength mesh tarps provide strength and longevity. They come in a compact 15' x 25' size and have a graphic density of 6 oz.
Abrasion and Mildew Resistant Fabric Make our Heavy Duty Tarpaulins
Abrasion and mildew-resistant cloth manufacture our outdoor tarpaulins. Friction, rubbing, or grazing does not affect the tarps because of their rip and abrasion-resistant qualities. The tarps do not shred or split apart into pieces even when protecting the hard surface.
The fabric's perforations allow for unrestricted airflow, preventing the growth of living organisms such as fungus on their surface. A 2-year guarantee is available with all of our custom tarpaulins.
Brass Grommets are available on high-strength mesh tarps
The tarps are available with equipped corrosion-free brass grommets at a distance of 24" from the corners. You can easily tie these tarps or hang them on clamps using a drawstring that runs through these grommets. Purchase now our heavy-duty tarpaulins and stay protected from harm. We'll bring them directly to your front door.
Didn't find what you were looking for? Need to find something else? Take a look at our other custom covers here.