So Far We've Covered...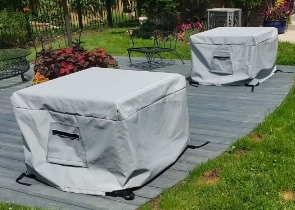 Cushion & Storage Chest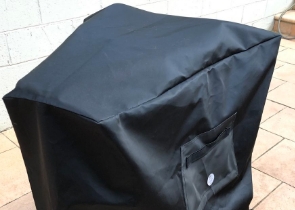 Custom Cover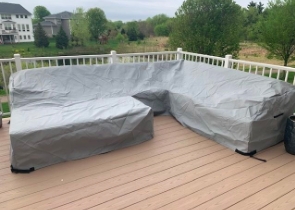 Sectional Covers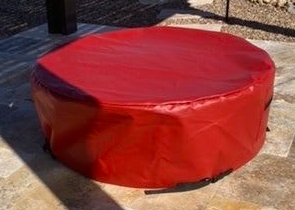 Fire Pit Covers_1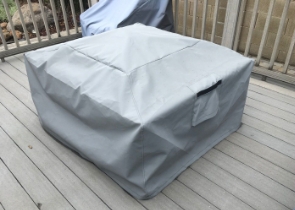 Fire Pit Covers_2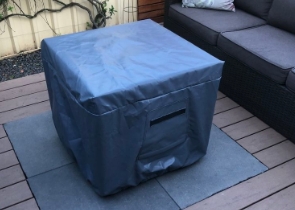 Fire Pit Covers_3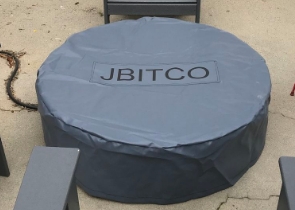 Fire Pit Covers_4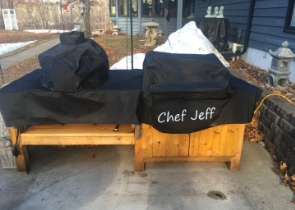 Grill Cover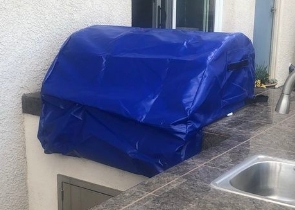 Grill Cover-1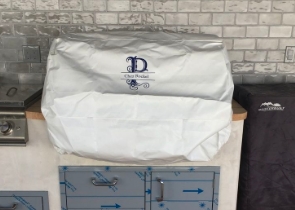 Grill Covers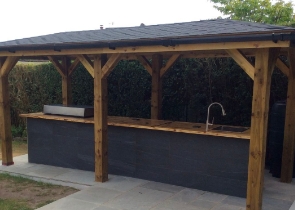 Outdoor Island Kitchen Cover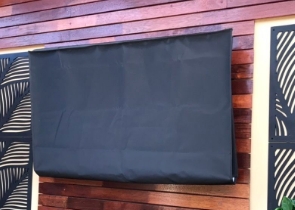 TV Cover
View more Customer Images »
Our High Strength Mesh Tarps provide Ventilation
We all enjoy being outside. However, too much sun can deplete your energy. So it's a dream come true to discover an oasis in your own backyard. By providing the proper amount of shade and keeping you cool, our top-grade 8' x 10' heavy duty tarpaulins create this sanctuary right in your garden.
The 6 Oz sunscreen mesh tarp fabric is ideal for covering applications in all weather conditions because it is abrasion and mildew resistant. Even in the face of high gusts, they remain strong and do not tear or split. They also refuse to allow the bothersome mildew to grow on their surfaces.
Because air can pass through the perforations in the outdoor tarpaulins, they provide excellent ventilation. They also permit water to pass through, ensuring that drainage is not an issue. They do not collect water on top of them.
The tarps' close-knit mesh fabric is excellent for creating a private retreat, especially in public areas. You can hang these on your chain link fence to create a safe and intimate space even while you're not inside. These high-strength mesh tarps can also be in use to create an awning for your balcony, front doors, back doors, decks, or patio.
8' by 10' Heavy Duty Tarpaulin Covers Large Areas
Large areas get covered using sunscreen mesh tarps. This makes them perfect for erecting barriers and barricades. You can create your personal barrier of security and privacy around your home. The brass grommets spaced every 24" on the tarpaulin enable you to fasten it to fences or hooks. Even on a windy day, this keeps the tarps firmly in place.
The outdoor tarpaulin mesh is available in a black hue that complements various colour palettes. The mesh's adaptability makes it an excellent choice for multiple roles.
A 2-Year Warranty comes with our 8' x 10' High Strength Mesh Tarps.
The 6 oz heavy-duty tarpaulin is simple to use and may be in use to cover swimming pools, building sites, and even the manufacturing industry. They're particularly useful for protecting freight that requires a breathable surface. The 8x10' mesh tarps come with a 2-year warranty, assuring that you have a long-lasting and robust product. So go ahead and place your purchase right now to have it delivered to your home.
Didn't find what you were looking for? Need to find something else? Take a look at our other custom covers here.