So Far We've Covered...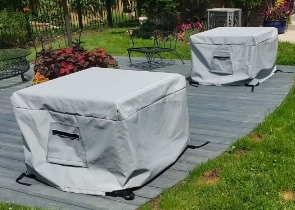 Cushion & Storage Chest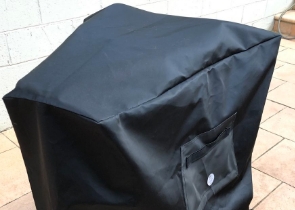 Custom Cover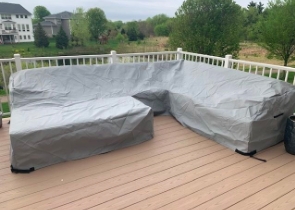 Sectional Covers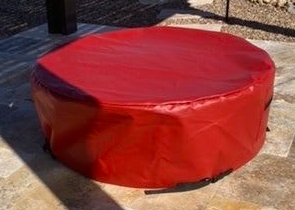 Fire Pit Covers_1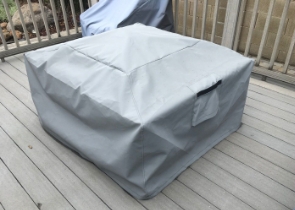 Fire Pit Covers_2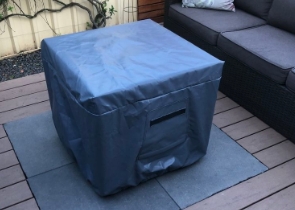 Fire Pit Covers_3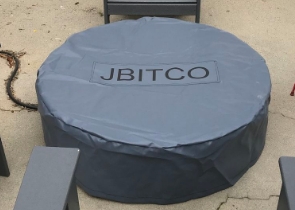 Fire Pit Covers_4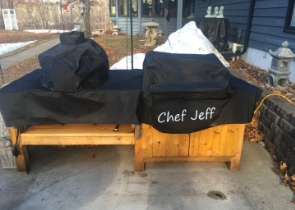 Grill Cover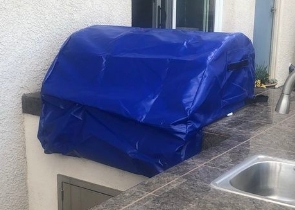 Grill Cover-1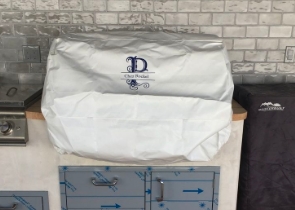 Grill Covers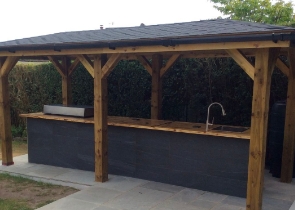 Outdoor Island Kitchen Cover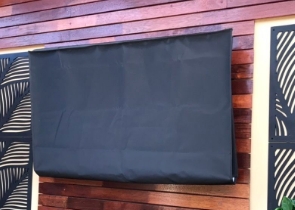 TV Cover
View more Customer Images »
Make Private Areas with High-Strength Mesh Tarps  
Summer is the perfect time to get out and enjoy the weather and special moments with friends and family. However, when the sun's rays begin to wear you down, everyone searches for a place in the shade. Our heavy-duty tarpaulins are an ideal solution for creating a well-ventilated patio haven by simply attaching them to tree branches or hooks. 
Even in the heat of the summer, the tight-knit mesh tarpaulins keep you comfortable. Tiny holes in our outdoor tarpaulins allow water and air to pass through. Due to their double-lock hems, our tarpaulins are impervious to fraying or unravelling. Even in high-speed gusts, they don't blow away because of their low wind resistance. 
Our 6-Oz. custom tarpaulins are resistant to mildew and abrasion, making them the idyllic backyard/patio covering solution. You can also use these tarps to attach awnings to your house. Additionally, you can use them over chain-link fences to keep predatory onlookers away. 
Covers & All's 50 ft. x 60 ft. high-strength mesh tarps feature a warranty of 2 years to provide you with products that are sturdy and last for years.
Brass Grommets on Heavy-Duty Tarpaulins for Added Strength 
We add brass grommets to our outdoor tarpaulins 24 in. apart along the sides to help strengthen the tarp's construction. By doing this, the tarps get extra strength and resist the fraying of the edges.
Our custom tarpaulins come in a tarp mesh colour and are ideal for covering extensive areas, creating obstacles, providing shade, providing seclusion, etc.
Easy-to-Order High Strength Mesh Tarps 
Are you ready to get our heavy-duty tarpaulins? To complete your purchase, simply add the tarps to your shopping basket and complete the checkout process. Don't wait. Place your order now, and we'll have your High Strength Mesh Tarpaulins, 6 Oz., Size: 50 ft. x 60 ft., delivered to you soon. 
Didn't find what you were looking for? Need to find something else? Take a look at our other custom covers here.