So Far We've Covered...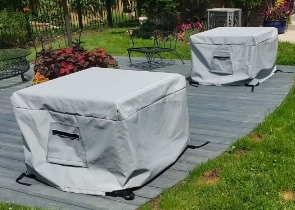 Cushion & Storage Chest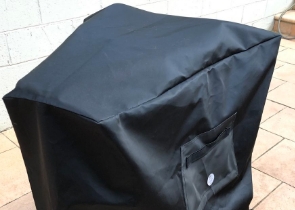 Custom Cover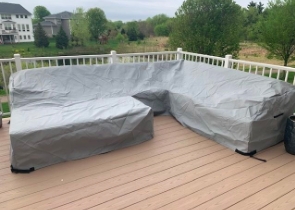 Sectional Covers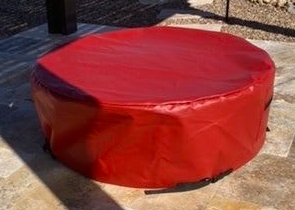 Fire Pit Covers_1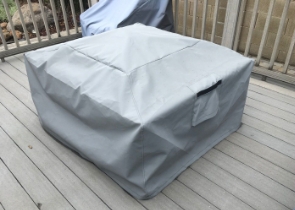 Fire Pit Covers_2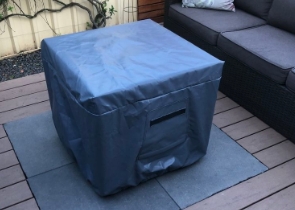 Fire Pit Covers_3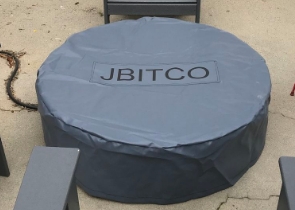 Fire Pit Covers_4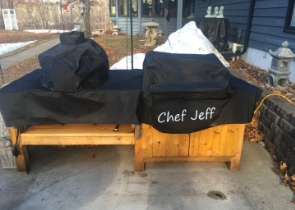 Grill Cover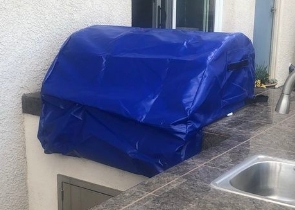 Grill Cover-1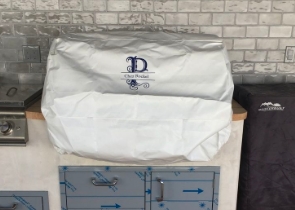 Grill Covers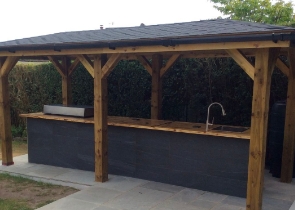 Outdoor Island Kitchen Cover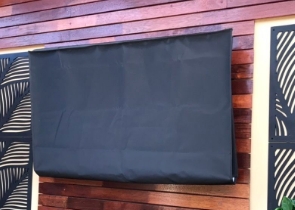 TV Cover
View more Customer Images »
High-Strength Mesh Tarps Shade Areas for Comfort
We offer mesh tarps that measure 40' x 100', allowing you to remain comfortable on very hot days. Covers & All's moderately UV-proof mesh structure aerates and cools your area in the summer heat. Our heavy-duty tarpaulins have many uses and remain useful in any season to get wide coverage.
Designed to let air and moisture move through the pores with ease, the sunscreen mesh tarps are suitable for blocking heavy winds and letting in only light, gentle breezes. Even in the event of strong storms, these 40' x 100' mesh covers help reduce the heaviness of the rain, making them good for nurseries and your own garden beds where you may need to guard tender plants.
When the rain stops, the custom tarpaulins drain easily because water will not easily pool on the surface, allowing for quick drying. Besides blocking the sun's strong rays and cooling your backyard for comfort, our durable mesh tarps make great screens. Use them as the ideal barriers to make an area more private.
Our high-strength mesh tarps remain moveable even in low temperatures, reducing the risk of brittleness or cracking. They include a warranty of 2-years, providing peace of mind that the quality covers are long-lasting.
Heavy-Duty Tarpaulins Include Metal Grommets for Toughness
With a graphic weight of 6 oz, our sunscreen mesh tarps are light. Featuring high-strength porous material, they are safe from rips and scratches when touching anything sharp. Permitting air to go through, they keep mildew from building up.
The strength of our 40' x 100' custom tarpaulins increases due to the thick edges that are double the thickness of the remainder of the fabric. Brass grommets appear at intervals of 24" along the corners for more reinforcement. The grommets keep the eyelets from tearing or fraying when a drawstring runs through them for installing the tarps, or using them for a cover.
Our High-Strength Mesh Tarps are Versatile
These heavy-duty tarpaulins have many different uses. They make good sun blockers and pool covers, and also work well in transportation and factory companies. Fabric covers also help to control debris, and to cover not just planters but also cargo and animals during shipping. They also provide seclusion by keeping people from looking into your outdoor space. Order now! Their uses are many.
Didn't find what you were looking for? Need to find something else? Take a look at our other custom covers here.