So Far We've Covered...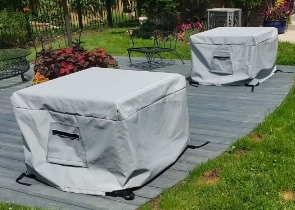 Cushion & Storage Chest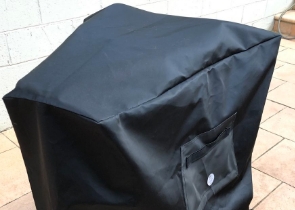 Custom Cover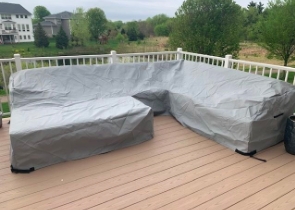 Sectional Covers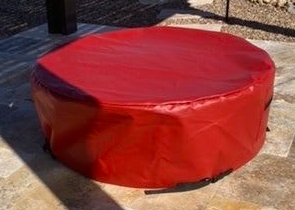 Fire Pit Covers_1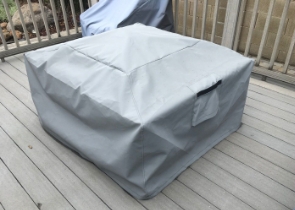 Fire Pit Covers_2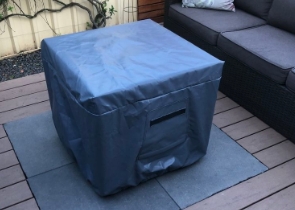 Fire Pit Covers_3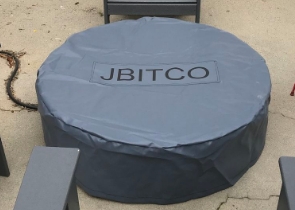 Fire Pit Covers_4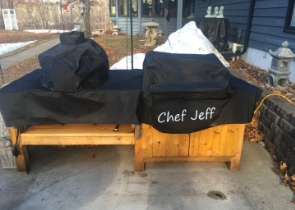 Grill Cover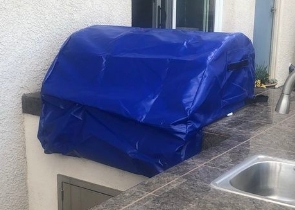 Grill Cover-1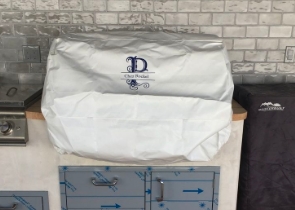 Grill Covers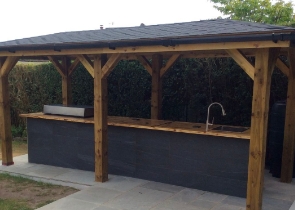 Outdoor Island Kitchen Cover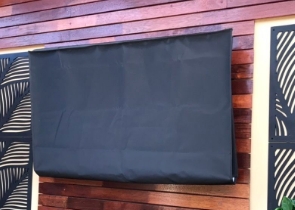 TV Cover
View more Customer Images »
Versatile High-Strength Mesh Tarps Provide Moderate Sun Resistance
Is extreme heat preventing you from enjoying your time outdoors on your deck? Covers & All's versatile heavy-duty tarpaulins are perfect any time you need a shield from harsh sunlight and high-speed winds. Moderate protection from UV rays with our strong mesh covers allow for shade for more comfort.
Our tightly knit 10' x 15' outdoor tarpaulins stop others from looking in by creating a secluded barrier. You don't need to remove them as they allow air to pass through, making the covered area feel nicer.
The pores in the mesh tarp's material let water flow past, making them perfect for protecting gardens. While guarding delicate plants from high temperatures, they let just enough moisture pass through. They are excellent for covering swimming pools to prevent detritus from getting in. Many other uses for our versatile 10' x 15' tarps exist in manufacturing, freight, and gardening industries. Use them for construction companies, nurseries, and special events as blockades.
These high-strength mesh tarps weight only 6 oz. This makes them lightweight and convenient to handle. Their 2-year warranty provides the confidence of a well-designed item.
Heavy-Duty Tarpaulins Have Grommets for Strength
To reinforce our outdoor tarpaulins, metal grommets appear across the hems. We place these corrosion-resistant accessories at intervals of 24". The hems, which are twice as thick as normal, can also reinforce the perimeters to make the covers last for years.
Permeable 10' x 15' tarps permit water to drain and in allowing air move past without hassle, they prevent scratching as well as mould and mildew build-up.
High-Strength Mesh Tarps Have Many Uses
Being less likely to abrade, our 6 oz heavy-duty tarpaulins are robust and will last a long time. What makes them popular is their flexibility feature that does not allow the tarp to become stiff or brittle even in the cold weather.
Order now - you are sure to find several uses for our outdoor tarpaulins.
Didn't find what you were looking for? Need to find something else? Take a look at our other custom covers here.