So Far We've Covered...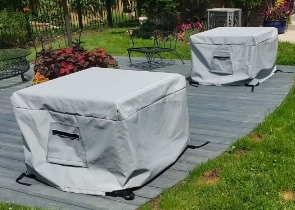 Cushion & Storage Chest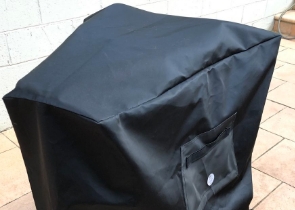 Custom Cover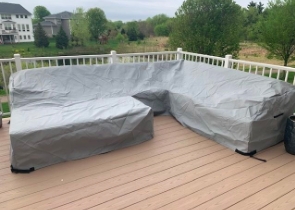 Sectional Covers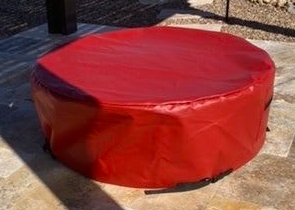 Fire Pit Covers_1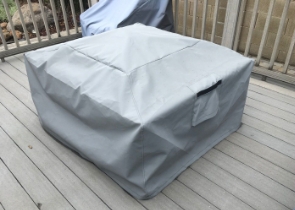 Fire Pit Covers_2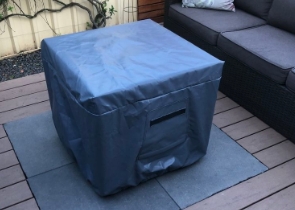 Fire Pit Covers_3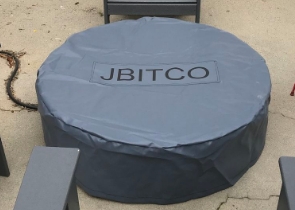 Fire Pit Covers_4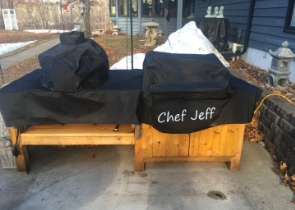 Grill Cover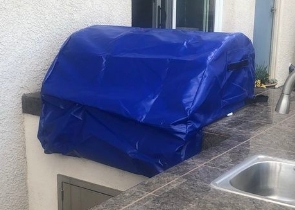 Grill Cover-1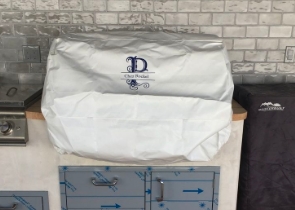 Grill Covers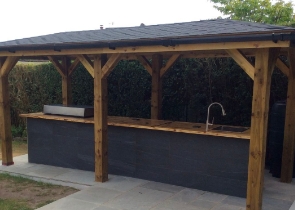 Outdoor Island Kitchen Cover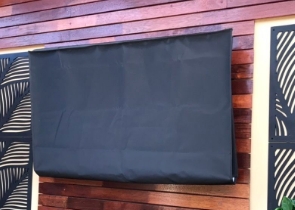 TV Cover
View more Customer Images »
We Use UV Resistant Mesh to Make the High-Strength Mesh Tarp
Use the heavy-duty tarpaulin for a variety of purposes, including as privacy screens, to shade an area and to provide protection from harmful elements. Covers & All offers high-quality 10' x 40' mesh tarps that you may use for a variety of applications. The breathable mesh fabric enables air and water to pass through while keeping visibility to a minimum.
Our outdoor tarpaulins are UV-resistant and can withstand direct sunlight. You can use them to create a comfortable, cool and shaded environment wherever you'd like. They allow for continuous airflow while also protecting against mildew and insects. Rainwater seeps through, so they're perfect for enclosing nursery beds or protecting valuable plants.
The perforations of our handmade custom tarpaulin have a tight-knit structure, providing seclusion and keeping nosy eyes at bay. The knitted technology is resistant to abrasion won't tear when put under stress.
This high-strength mesh tarp is 10' x 40' in size and has a graphic mass of 6 ounces. For more options, our custom tarps section has various sizes and shapes to choose from.
Long-lasting Heavy Duty Tarpaulin
Covers & All creates goods that are built to last. We guarantee the longevity of our outdoor tarpaulin Mesh Tuff material with a 2-year warranty. Gardening, construction, pool areas, vehicles and other heavy-duty chores are all covered with this high-strength cloth.
We reinforce our bespoke custom tarpaulin at the edges with double-thick hems to provide strength and extend its lifespan.
High-Strength Mesh Tarp Includes Grommets
You can conveniently install our heavy-duty tarpaulin any place without causing damage. Our heavy-duty mesh tarpaulin have rust-free brass grommets at the corners and every 24" around the edges. Place your order with us right now, and we'll take care of the rest.
Didn't find what you were looking for? Need to find something else? Take a look at our other custom covers here.