So Far We've Covered...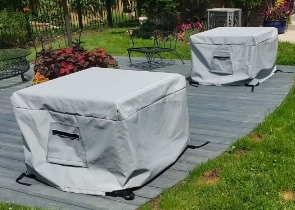 Cushion & Storage Chest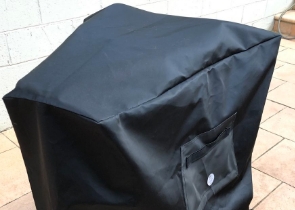 Custom Cover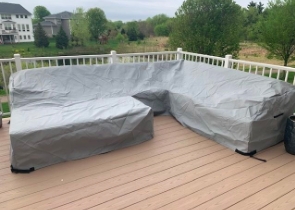 Sectional Covers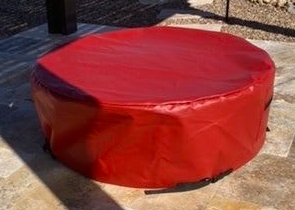 Fire Pit Covers_1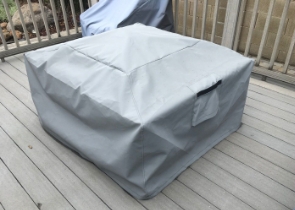 Fire Pit Covers_2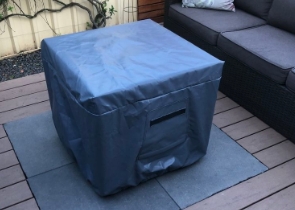 Fire Pit Covers_3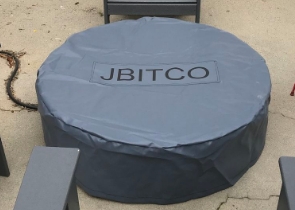 Fire Pit Covers_4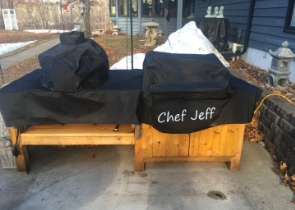 Grill Cover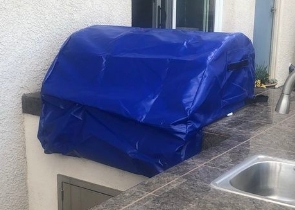 Grill Cover-1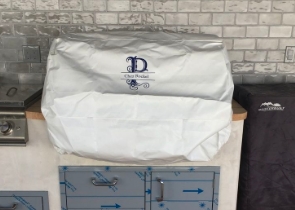 Grill Covers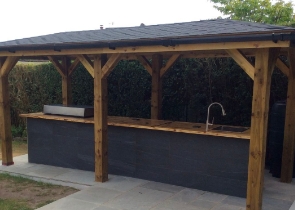 Outdoor Island Kitchen Cover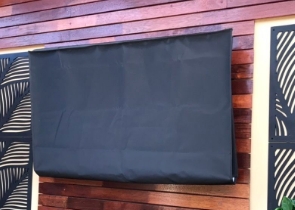 TV Cover
View more Customer Images »
Our High-Strength Mesh Tarps Deter the Growth of Mildew
Creating a shady and comfortable environment in your backyard can help you avoid sweating and feeling uncomfortable. Covers & All has the ideal solution to assist you in maintaining clean and cool surroundings at all times. Our 60' x 100' heavy-duty tarpaulins are mildew-resistant and will shade you on sweltering summer days.
Our 6 oz sunscreen mesh tarps have double-thick hems. The tarps include brass grommets around the edges for reinforcement to enhance their ability to keep unwanted dirt or debris out of your outdoor space. 
Customise our close-knit tarps to your specifications to provide the ideal amount of privacy for your outdoor space. The custom tarpaulins are also great for drainage.
High-strength mesh tarps will create a lasting impact with their blend of style and strength. The sophisticated look will blend in with your existing decor and create a beautiful ambiance. 
Heavy-Duty Tarpaulins Come with a Two-Year Warranty
We design our 60' x 100' sunscreen mesh tarps to endure many years of use. We provide comprehensive protection by offering a two-year guarantee on your tarps.
These Custom tarpaulins look fantastic draped over a chain-link fence on windy days. These high-quality tarps allow the passage of air and wind via their perforated fabric.
High-Strength Mesh Tarps are Versatile in Use
Careful craftsmanship gives the heavy-duty tarpaulins durability, and they are ideal for protection from UV rays, containment of trash, or for covering pools. These tarps are suitable for use in the trucking industry, particularly for transporting produce and cattle, as well as covering construction sites, and farm/garden beds in houses and nurseries. 
Strong and stylish, our 60' x 100' mesh tarps are available for purchase without burning a hole in your pockets. Buy now!
Didn't find what you were looking for? Need to find something else? Take a look at our other custom covers here.