So Far We've Covered...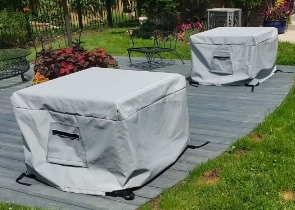 Cushion & Storage Chest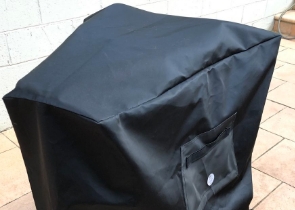 Custom Cover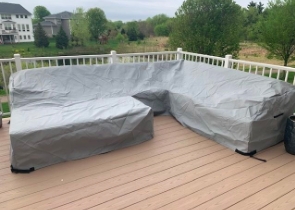 Sectional Covers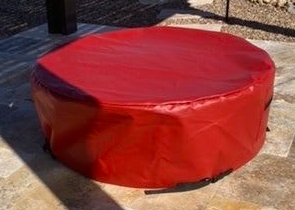 Fire Pit Covers_1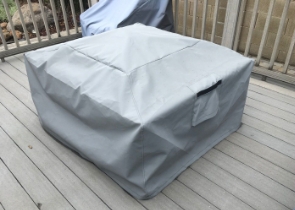 Fire Pit Covers_2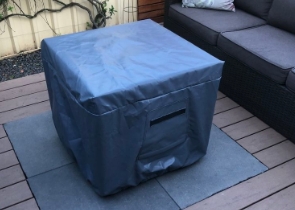 Fire Pit Covers_3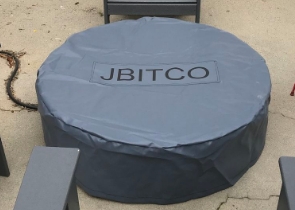 Fire Pit Covers_4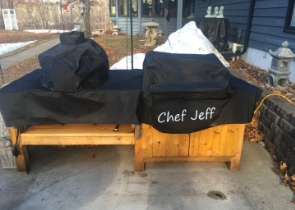 Grill Cover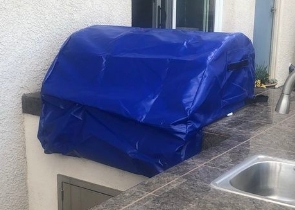 Grill Cover-1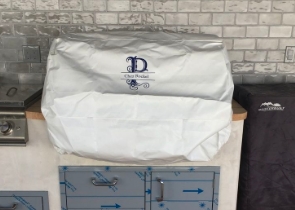 Grill Covers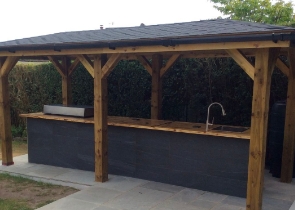 Outdoor Island Kitchen Cover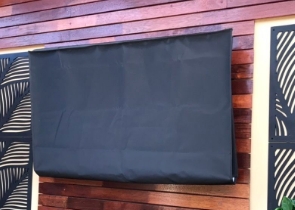 TV Cover
View more Customer Images »
Durable 6 oz High Strength Mesh Tarpaulin Allow Air & Water to Pass Through
The outdoors, accompanied by the warm sun's rays, is a sight to behold. Spending a peaceful time outdoors is cherished by everyone; however, too much sunlight poses a problem. Our premium-quality high strength mesh tarpaulin is available in a standard size of 60' x 60'. Providing the ideal environment for a sit out, our high strength mesh tarpaulin offers medium UV protection.
Featuring a weight of about 6 Oz, our mesh tarpaulins allow water and air to pass through the perforations, making them very versatile. Our mesh tarpaulins have several uses, from providing a canopy over your pool to covering porches. With our tarpaulin you can keep your privacy if you live in a location with high pedestrian traffic.
Our premium-quality mesh tarpaulin protect your construction material from flying around when laid over. Furthermore, our tarpaulins are helpful for heavy-duty tasks in trucking, manufacturing, landscaping, nursery jobs, etc. At Covers & All, we provide up to 2-year warranty on our Cover Mesh Tuff material.
Wind passes through our tarpaulins without any hassles, so you don't have to worry about taking them on windy days. Engineered to offer the utmost protection from the sun's damaging rays, our tarpaulins make effective barricades and look great on chain link fences.
High Strength Mesh Tarpaulin Sewn With Double-Thick Hems for Added Strength
Our high-strength mesh tarpaulin are sewn with double-thick hems, strengthening their construction. These hems help keep your tarpaulin in good condition for many years to come.
Offering abrasion and mildew resistance like none other, the tarpaulins protect your outdoor equipment from dust and debris whenever required. We provide rustproof brass grommets at every 24" across the edges to strengthen the tarpaulin construction.
Ordering Your High Strength Mesh Tarpaulin Online is Simple & Straightforward
Our 6 oz high strength mesh tarpaulin can be ordered in just a few clicks. So what are you waiting for? Place your order for our 60' X60' high strength mesh tarpaulin today!
Didn't find what you were looking for? Need to find something else? Take a look at our other custom covers here