So Far We've Covered...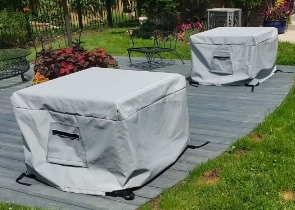 Cushion & Storage Chest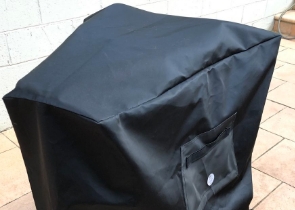 Custom Cover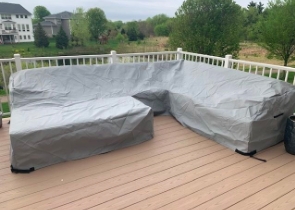 Sectional Covers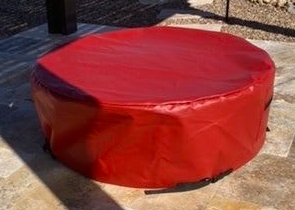 Fire Pit Covers_1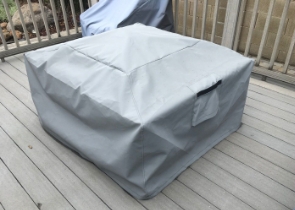 Fire Pit Covers_2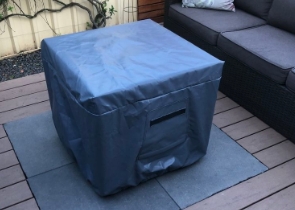 Fire Pit Covers_3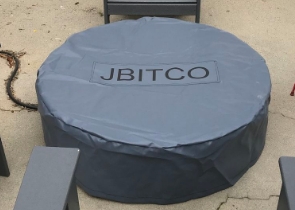 Fire Pit Covers_4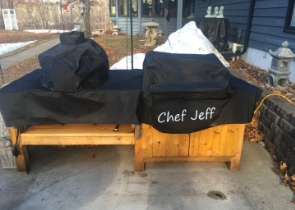 Grill Cover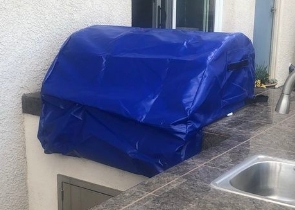 Grill Cover-1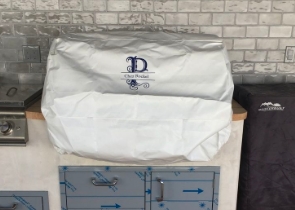 Grill Covers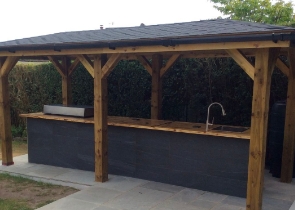 Outdoor Island Kitchen Cover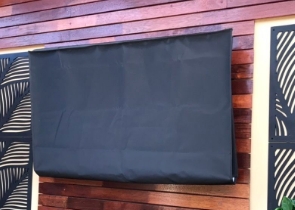 TV Cover
View more Customer Images »
Our High-Strength Mesh Tarps Allows for Air Flow
Summer's arrival ushers in an era of outdoor activities. It's a time when the whole family wants to sit outside and bask in the sun's warmth. However, when the heat becomes unbearable, a little sanctuary to cool down in the garden is an idaea that appeals to everyone. Covers & All offers an easy solution with our heavy-duty tarpaulins. 
The close-knit perforation mesh on the tarps allows for air circulation, ventilation and cooling the area they cover. Due to the sunscreen mesh tarps wind resistance, the holes aid in reducing the wind's strength during severe weather. Water drainage is also easy since the tarps prevent water from collecting on their surface. As a result, the tarps dry rapidly as well.
Our custom tarpaulins are quite handy for covering big areas and are suitable for use to create borders or obstacles around your property. You may attach them to chain link fences to create private places that are impenetrable to curious neighbours.
High-strength mesh tarps are resistant to mildew and abrasions. They do not rip or shred while covering rough surfaces due to the airflow via the openings. Mesh tarps are also ideal for covering awnings around the home.
Heavy-Duty Tarpaulins with Brass Grommets
Brass grommets every 24" are in place at the edges of our sunscreen mesh tarps to increase their strength. These corrosion-resistant grommets come in handy for attaching tarps to hooks, fences, or vehicles. Simply threading a cable through the grommets completes the installation.
Add shade to your gardens or patios as the custom tarpaulins are somewhat resistant to UV rays. They use breathable Cover Mesh Tuff fabric and are ideal for transporting cattle and other animals. Tarps come with a 2-year guarantee, ensuring you get a product that is both strong and lasting.
Versatile High-Strength Mesh Tarps 
For the winter months, heavy-duty tarpaulins are suitable for use to cover swimming pools. They gather debris and help maintain clean swimming areas. Tarps are also versatile as they are usable in the transportation industry, on building sites, and in the construction of greenhouses and nurseries.
So click to order now and we will deliver our 20' x 60' tarps to your address.
Didn't find what you were looking for? Need to find something else? Take a look at our other custom covers here.