So Far We've Covered...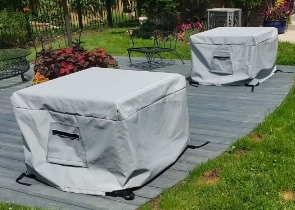 Cushion & Storage Chest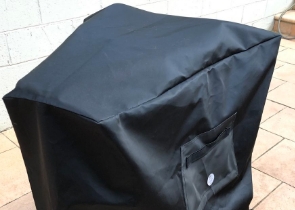 Custom Cover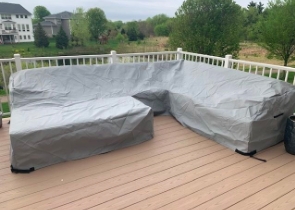 Sectional Covers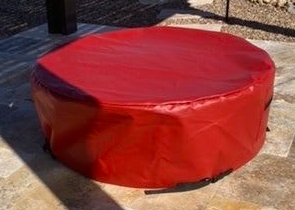 Fire Pit Covers_1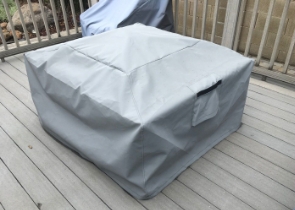 Fire Pit Covers_2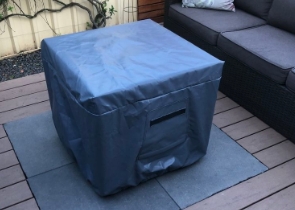 Fire Pit Covers_3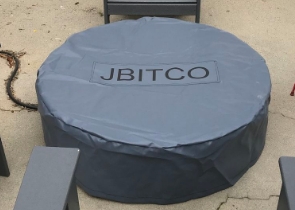 Fire Pit Covers_4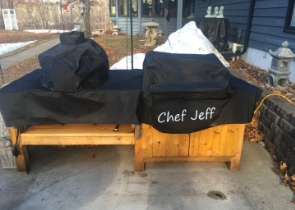 Grill Cover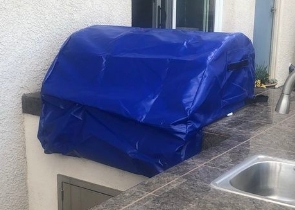 Grill Cover-1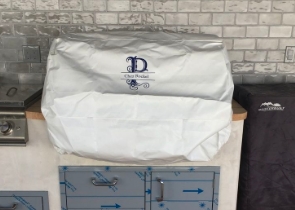 Grill Covers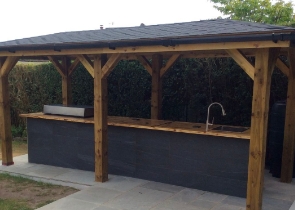 Outdoor Island Kitchen Cover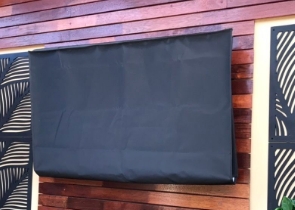 TV Cover
View more Customer Images »
High Strength Mesh Tarps Allow Airflow & Water Drainage
What could be better than spending a hot summer day with colleagues and family in the pool or at a backyard barbecue? But the bright sunlight can put a damper on your party may quickly force you to move the action indoors. This is where a heavy-duty tarpaulin from Covers & All comes in handy. Thanks to its perforations, it promises a delightful afternoon with bright sunshine and a fitful breeze to keep things cool and comfortable.
Our multi-purpose mesh tarps are ideal for covering flower beds, sports fields, building sites, and commodities during transportation. They're also helpful when you need to keep prying eyes at bay. Our outdoor tarpaulins, which are attached to your fence, serve as efficient obstacles. Their perforations allow for easy ventilation, preventing heat buildup and keeping the area cool. These perforations also prevent water from accumulating on their surface. Instead, they make draining simple.
Our 16' x 20' tarps have a graphic weight of 6 oz. and are UV resistant. As a result, they're simple to work with. We equip them to combat severe winds since they allow air to travel through easily. This airflow aids in the prevention of mildew and mould growth.
Our high-strength mesh tarps can withstand sharp, jagged edges since they are tear and abrasion-resistant. On frigid winter mornings, they can withstand low climates without stiffening or becoming brittle.
Our Heavy Duty Tarpaulin Include Double-Thick Hems
Double-thick hems woven with care provide strength to our outdoor tarpaulins, making them sturdy and long-lasting.
We provide rust-free brass grommets with every 24 /24" along with the corners to help bind our 16'×20' tarp and keep it firmly in place. They make it easy for the drawstring to pass through without tearing or damaging the mesh fabric.
Our High-Strength Mesh Tarps are Simple to Order
Our heavy-duty tarpaulins, which come in a black-hued mesh fabric, are a cost-effective and straightforward method to deal with unexpected weather changes. It's simple to place an order for our 6 oz. It only takes a few tricks, and with your superior mesh tarps, we will deliver it straight to your door in no time. Purchase today!
Didn't find what you were looking for? Need to find something else? Take a look at our other custom covers here.
Didn't find what you were looking for? Need to find something else? Take a look at our other custom covers here.