So Far We've Covered...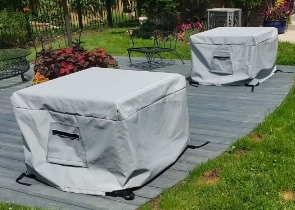 Cushion & Storage Chest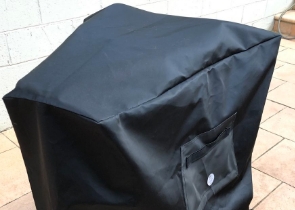 Custom Cover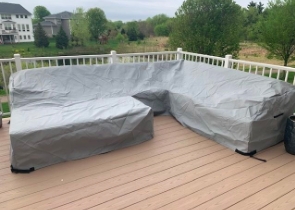 Sectional Covers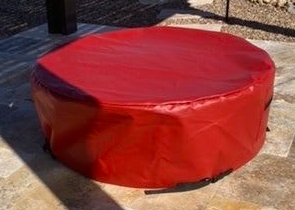 Fire Pit Covers_1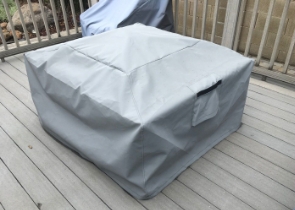 Fire Pit Covers_2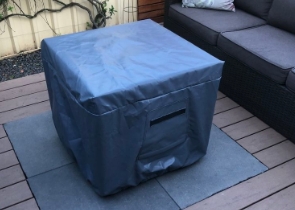 Fire Pit Covers_3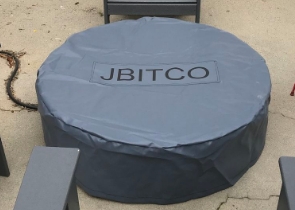 Fire Pit Covers_4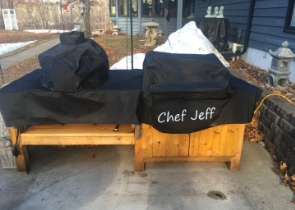 Grill Cover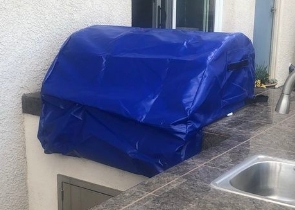 Grill Cover-1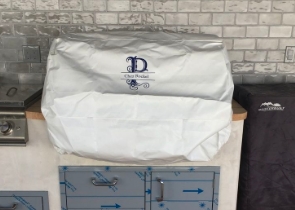 Grill Covers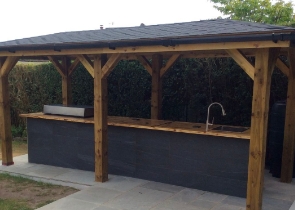 Outdoor Island Kitchen Cover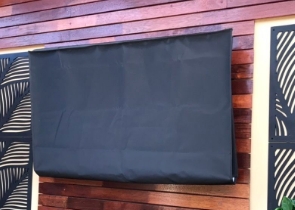 TV Cover
View more Customer Images »
Make Perfect Fence Screens with our High-Quality, High-Strength Mesh Tarps
The sun has returned! You'd want to unwind in your backyard, but the heat is getting to you. Don't worry; Covers & All offers high-quality, heavy-duty tarpaulins that are perfect for shading and keeping you cool. Our tarps allow for passaging air and water. These tarps are also useful for privacy screens because they have low visibility. Our mesh tarps, which feature high-tensile toughness and closely knitted mesh fabric, are suitable for various additional applications.
You may protect construction zones, swimming pools, lorries, landscape sites, and other areas. Small perforations make up the framework of our outdoor tarpaulins. By permitting the wind to pass through, these perforations maintain the regions they cover cool and comfortable. Because they allow water to pass through, they are great for protecting garden beds and farmland.
Even tiny insects cannot pass through our breathable, mild UV-resistant tarps. Unlike regular tarps that hinder airflow, the textile technology of our 15' x 20' tarps blocks a significant amount of heat while also preventing mildew formation.
This mesh tarp is 15' x 20' in size and has a fixed rectangular shape. Check out our high-strength mesh tarps area for more options.
Heavy-Duty Tarpaulins include Double-Stitched Hems for Lasting Durability
These outdoor tarpaulins are tough and durable, and they'll last for years. In both industrial and home applications, they do not wear out. Our tarps comprise high-tensile strength mesh cloth and double-folded hems, making them ideal for heavy-duty tasks.
We have carefully sewn the tarps for increased durability. Our 15'x 20' tarps withstand pressure and abrasions while keeping a long-lasting gloss. They have a warranty of 2-years and are suitable for both indoor and outdoor use.
Brass Grommets on High-Strength Mesh Tarps Ease installation
Our mesh tarps are favourable for various purposes, and you can place them in almost any place. These heavy-duty mesh tarps come with rust-free brass grommets that are 24" apart around the edges and corners. Simply thread a drawstring through to the grommets to secure them in seconds. So now is the time to get your mesh tarps, and we'll send them right to your door!
Didn't find what you were looking for? Need to find something else? Take a look at our other custom covers here.