So Far We've Covered...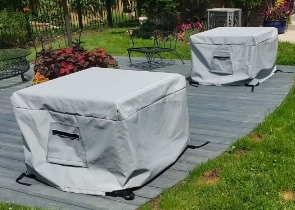 Cushion & Storage Chest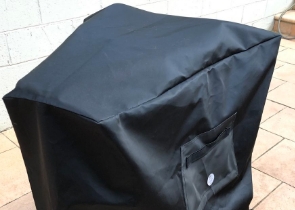 Custom Cover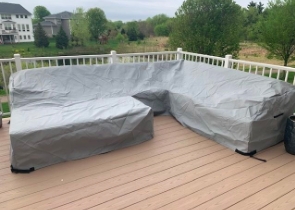 Sectional Covers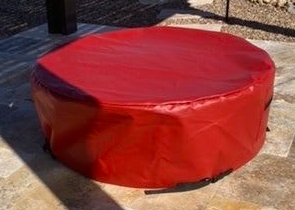 Fire Pit Covers_1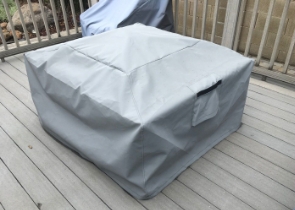 Fire Pit Covers_2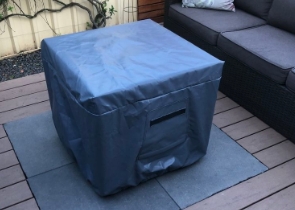 Fire Pit Covers_3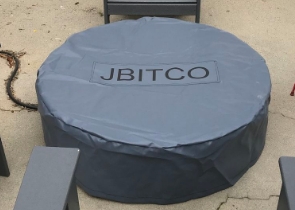 Fire Pit Covers_4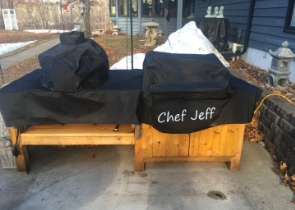 Grill Cover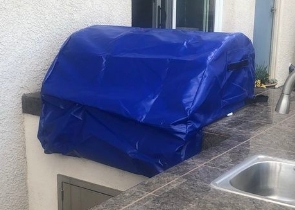 Grill Cover-1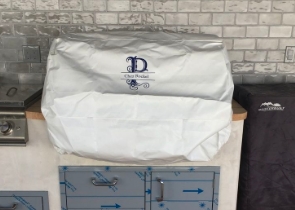 Grill Covers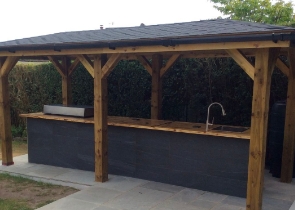 Outdoor Island Kitchen Cover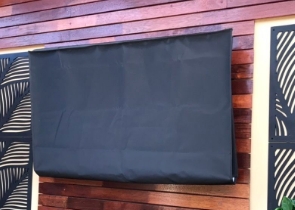 TV Cover
View more Customer Images »
Excellent High-Strength Mesh Tarps for Cooling, Security, and Seclusion
Do you need a material that is hard to see through along with ideal water and airflow? Here it is! At Covers & All, we produce premium 10' x 10' heavy-duty tarpaulins to meet your needs. Our covers are highly useful - protecting building sites, creating privacy, shading areas, grounds-keeping, and more.
We make our outdoor tarpaulins to protect from moderate UV rays and scrapes. In any spot, our covers take in heat to provide a comfy, cool area with shade. The knitted design of our tarp material keeps onlookers away for your privacy.
The openings in our 10 x 10 tarps are perfect for allowing the best amount of air and moisture to pass through. This feature makes them great for covering your vegetation and nursery beds, which require a specific volume of water to come in. Easy to breathe under, the tarps deter mildew from growing and bugs from coming in.
These high-strength mesh tarpaulins come in a standard square design measuring 10' x 10' and weighing 6 oz. To find other dimensions, check our custom tarps tab.
Heavy-Duty Tarpaulins for Extended Usage
Designed to last a long time, we carefully sew and produce materials for our outdoor tarpaulins. We utilize a very strong 6 oz mesh fabric, ideal for demanding tasks. It even features a 2-year warranty.
To complete the edges and reinforce them, we build the tarps with double-thick hems. This prolongs use and stops the 10 x 10 tarps from tearing at the sides while fastening them. Therefore, you can use our fabric covers for multiple years and keep them intact.
Grommets Included for Easy Installation of High-Strength Mesh Tarps
Brass grommets appear in each corner, spaced 24" apart along the sides of our heavy-duty tarpaulins. The grommets feature excellent brass metal and resist rust. With them, you can easily set-up our 6 oz mesh tarps anywhere in a few seconds. So, look no further and place an order now!
Didn't find what you were looking for? Need to find something else? Take a look at our other custom covers here.