So Far We've Covered...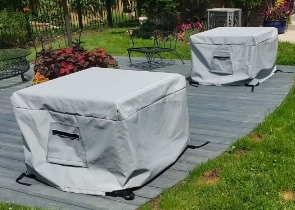 Cushion & Storage Chest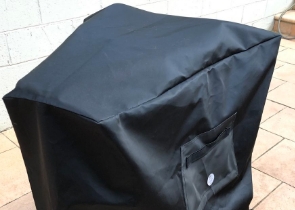 Custom Cover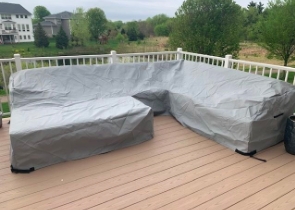 Sectional Covers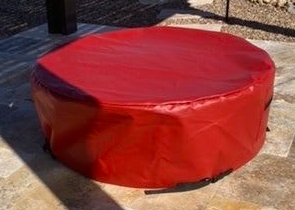 Fire Pit Covers_1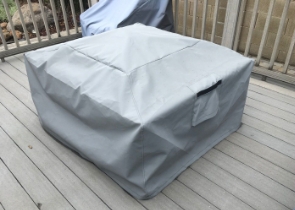 Fire Pit Covers_2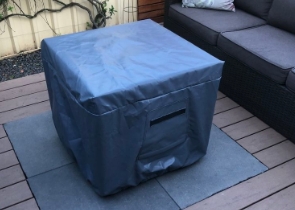 Fire Pit Covers_3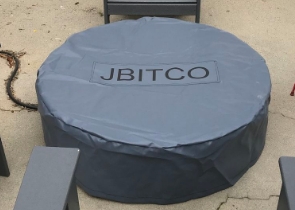 Fire Pit Covers_4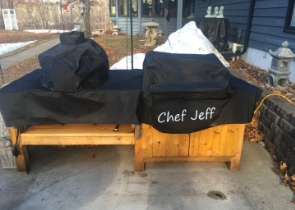 Grill Cover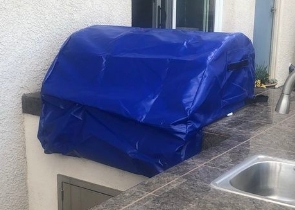 Grill Cover-1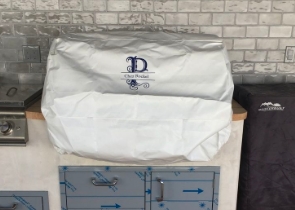 Grill Covers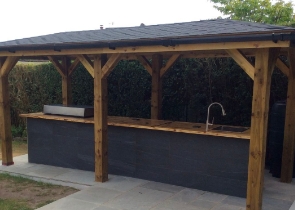 Outdoor Island Kitchen Cover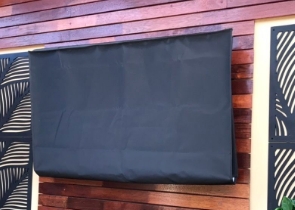 TV Cover
View more Customer Images »
Premium-Quality Fabrics Manufacture Our High-Strength Mesh Tarps
Are you looking for a breathable cover to safeguard your garden beds or your goods while they're in transit? For these purposes, we provide premium-quality heavy-duty tarpaulins. These permeable tarps allow for adequate airflow beneath them to keep things fresh. They're ideal for making roadblocks, secluded spaces, and shaded regions, among other things.
Our outdoor tarpaulins feature heavy-duty cloth and last an extended period. It takes minimal effort to arrange them as a screen or use them as covers. Although UV-resistant, they do not entirely screen sunlight and do not fade or deteriorate when exposed to the sun regularly. They make excellent plant covers.
These mesh tarps comprise a tight-knit fabric that allows air and water to pass through. They collect on the covers since rainwater and snow cannot move around. Because of the frequent air circulation, the breathable fabric avoids mildew growth. Even in the cold, our 10' x 30' tarps keep their flexibility, making them ideal for usage all year.
The resilience to scratches and bruising of our high-strength mesh tarps makes them ideal for harsh and strenuous use. In addition, these 6oz mesh tarps will not spoil when providing shade for plants and animals or protecting construction sites, even while they are covering sharp things. This is because we pick a strong and durable fabric that will not readily rip, bruise, or scratch.
High-Duty Tarpaulins Have Grommets Added Around the Periphery
Around the periphery of our tarps, we use heavy-duty brass grommets. These corrosion-free grommets have a spacing of 24" apart to make the eyelets solid enough for the rope to pass through effortlessly. They also assist in the tight attachment of our outdoor tarpaulins.
The mesh tarps' hems are double-folded for extra strength. When you need to knot 10' x 30' tarps, attach the grommets to the hems to reinforce and provide additional strength and support.
High Strength Mesh tarps come with a 2-year guarantee
Our mesh tarps come with a two-year warranty. We provide robust and heavy-duty mesh tarps for covering and screening. So, place your order right now!
Didn't find what you were looking for? Need to find something else? Take a look at our other custom covers here.