So Far We've Covered...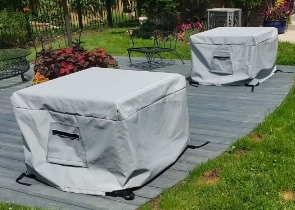 Cushion & Storage Chest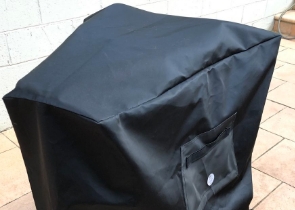 Custom Cover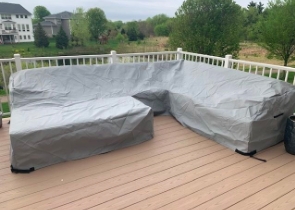 Sectional Covers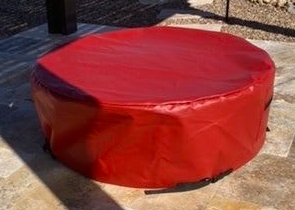 Fire Pit Covers_1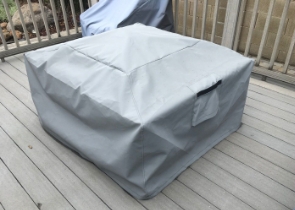 Fire Pit Covers_2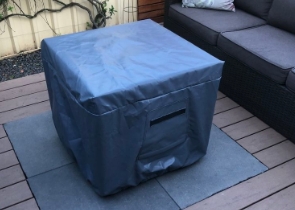 Fire Pit Covers_3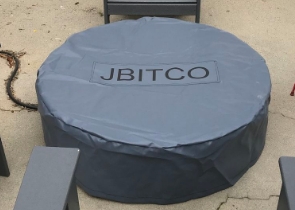 Fire Pit Covers_4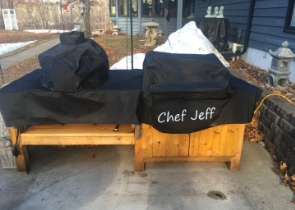 Grill Cover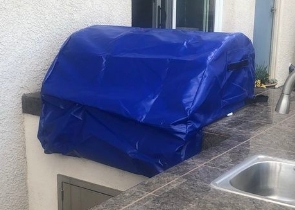 Grill Cover-1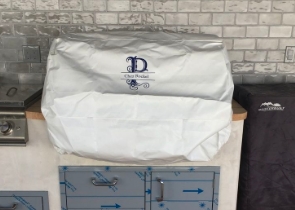 Grill Covers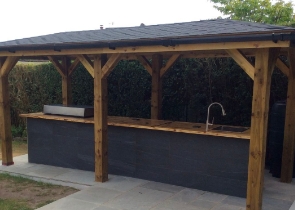 Outdoor Island Kitchen Cover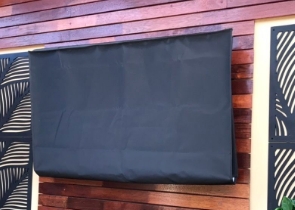 TV Cover
View more Customer Images »
Durable, High-Strength Mesh Tarps for Use in Outdoor Applications 
Mesh tarps are one of the most adaptable types of coverings available. They are quite beneficial in a variety of situations which include covering patios, pools, tennis courts, ball fields, backyards, truck beds, and construction sites. Covers & All offers a comprehensive selection of heavy-duty tarpaulins to meet your needs.
The outdoor tarpaulins measure 25' x 50' and consist of densely woven textiles that are very durable. With an open weave pattern, the tarps are porous and breathable. They let just enough air and water flow through to maintain the ideal environment to keep flooring, outdoor areas, and equipment safe. Despite their porous nature, the tarps have the ability to trap flying debris, insects, and sizable dirt particles.
Use the custom tarpaulins for a variety of purposes due to their low weight. Sunscreens, windscreens, and other types of covers often get stiff during the winter. However, our mesh tarps retain their flexibility throughout the year, making them ideal for use in all seasons.
Our tarps are a popular option for sunshades due to their strong and UV-resistant fabric. By blocking harmful UV rays, the high-strength mesh tarps let just enough light through to maintain a comfortable atmosphere. Sun and air filtration also help prevent mildew development. Our mesh tarps come with a two-year guarantee for additional convenience.
Grommets Add Security to Our 25' x 50' Heavy-Duty Tarpaulins 
Sturdy brass grommets are in place along the edges of the outdoor tarpaulins to make tying down and fastening these tarps safe, simple, and quick. We install the grommets around the perimeter of the seams every 24 inches. They reinforce and strengthen the eyelets.
For further durability, the hems are double-folded. This feature protects the grommets and guards against ripping and splitting of the edges of the custom tarpaulins. The thick hems, reinforced by the sturdy grommets make the tarps more secure.
Abrasion-Resistant High-Strength Mesh Tarps
When covering construction sites or agricultural regions, heavy-duty tarpaulins must be able to withstand the elements. As a result, abrasion resistance is a critical attribute. 
The heavy-duty fabric of our 25' x 50' mesh tarps will not scratch or bruise easily despite much provocation. So, order now!
Didn't find what you were looking for? Need to find something else? Take a look at our other custom covers here.