So Far We've Covered...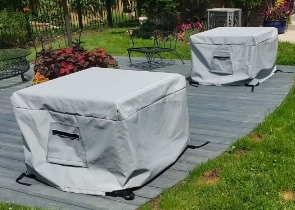 Cushion & Storage Chest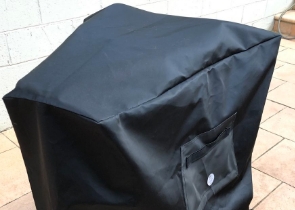 Custom Cover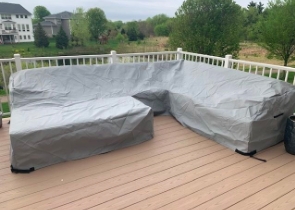 Sectional Covers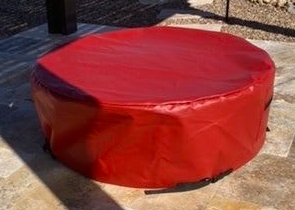 Fire Pit Covers_1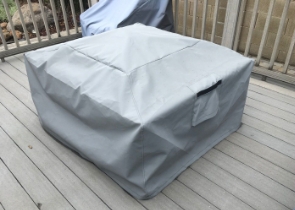 Fire Pit Covers_2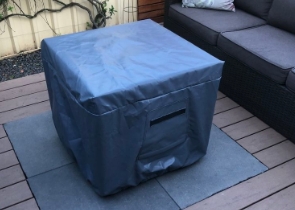 Fire Pit Covers_3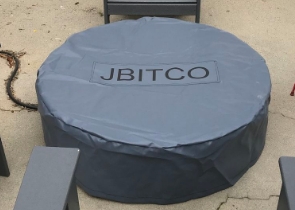 Fire Pit Covers_4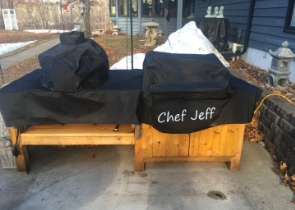 Grill Cover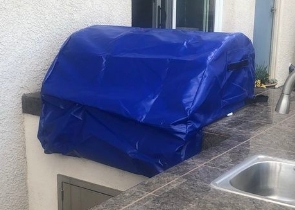 Grill Cover-1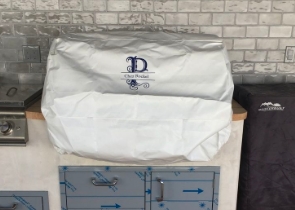 Grill Covers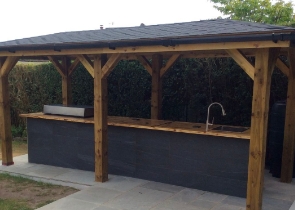 Outdoor Island Kitchen Cover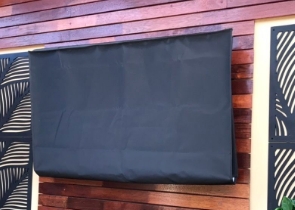 TV Cover
View more Customer Images »
High-Strength Mesh Tarps Circulate Air and Block Medium UV Rays
You should be able to enjoy summer outside on the deck or by a pool. While it may be disappointing to prevent children, and even grown-ups from going out, it is ideal to avoid exposure to severe UV rays. A mesh fabric cover on top of playground equipment, or above the pool, is a good choice to reduce exposure to sunlight. Offering medium security from strong UV rays, 20' x 50' heavy-duty tarpaulins from Covers & All are the best pick.
Outdoor tarpaulins that allow airflow are perfect for secluding your children's play space in the yard. Protected from sunlight, kids can stay outside for hours. These mesh covers also allow you to have your own time on a patio without people seeing you. Temporary shields that feature these strong mesh covers offer private spaces not only for residences but also construction areas and sporting arenas.
Custom tarpaulins placed above pools prevent detritus from entering the water. When placed over freshly sewn farmland or flowerbeds, our 6 oz fabric covers help guard delicate seedlings from excessive sunlight and windy conditions. Permitting water and air to pass through, mesh tarps are ideal for growing new vegetation.
Truck drivers use high-strength mesh tarps to shield perishable goods for security when carrying them far away. Ideal for making seasonal safe spaces, mesh-tarp canopies laid above farm animal pens are perfect for protecting them from severe weather.
Double-Thick Seams Make Heavy-Duty Tarpaulins Stronger
Double-thick seams added to the hems will not only provide durability to our outdoor tarpaulins but also allow them to maintain their shape. With these strengthened sides, our fabric covers are less likely to fray or tear even after years of heavy use.
Corrosion-resistant metal grommets added at every 24" across the edges make the eyelets stronger which are useful for easily fastening the covers with cords. They make our custom tarpaulins more robust for many different jobs.
Useful, High-Strength Mesh Tarps are Easy to Acquire
Ideal for shade, seclusion, and protection, our tough and portable heavy-duty tarpaulins are useful for agriculture, gardening, transportation, and residential uses.
Our stylish and utilitarian 20' x 50' high-strength mesh tarps are easy to order online. Place your order now and we will deliver your mesh tarps right to your doorstep.
Didn't find what you were looking for? Need to find something else? Take a look at our other custom covers here.