So Far We've Covered...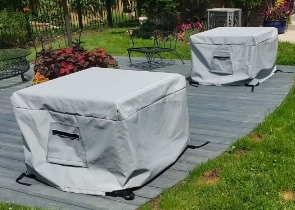 Cushion & Storage Chest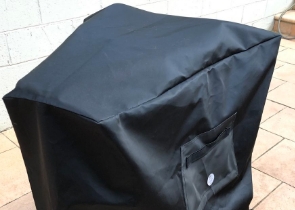 Custom Cover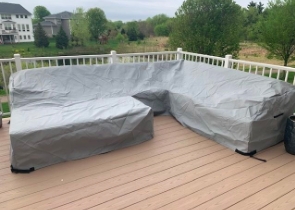 Sectional Covers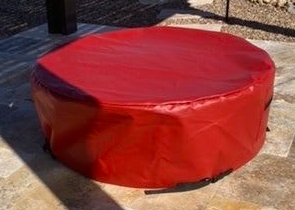 Fire Pit Covers_1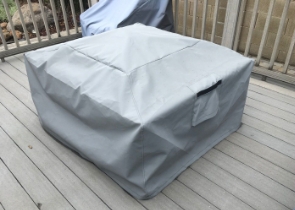 Fire Pit Covers_2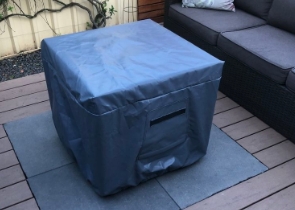 Fire Pit Covers_3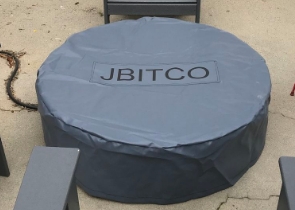 Fire Pit Covers_4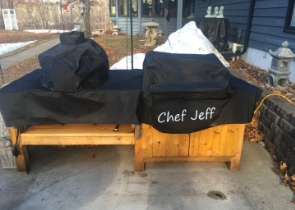 Grill Cover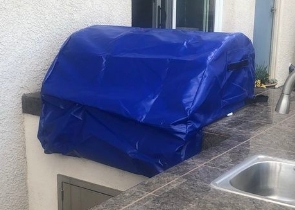 Grill Cover-1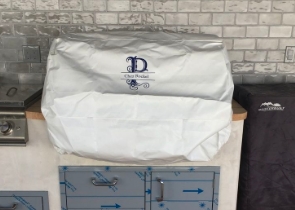 Grill Covers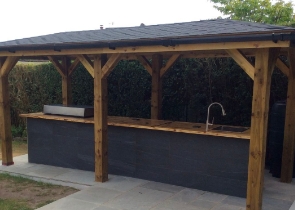 Outdoor Island Kitchen Cover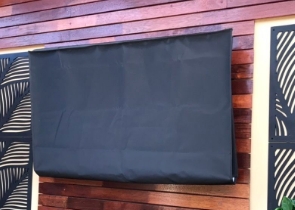 TV Cover
View more Customer Images »
High-Strength Mesh Tarps Made of Durable, UV-Resistant Fabric
If you're looking for a windscreen or shade screen, you've come to the right place. 'Covers & All' offers a variety of heavy-duty tarpaulins to meet your needs. They are ideal for residential, industrial, and commercial applications that require privacy and shade. Our 6 oz mesh tarps are renowned for their durability.
Outdoor tarpaulins allow for some wind and sunshine passage. Their open weave designs are permeable, enabling just enough sunshine to penetrate through while providing just enough shade. Water can also permeate the tightly woven cloth. As a result, they are ideal for protecting vulnerable plants and wide swaths of land on farms. Water will not accumulate on the top of these mesh tarps.
Their advantages include resistance to wind and the ability to stop or break high-speed winds. They allow only a small amount of air to pass through, ensuring that the space remains covered, cool, and well-ventilated. With their abrasion resistance, our 40' by 40' tarps do not tear or split when in contact with pointy or sharp edges. We constantly prepared them to take on difficult responsibilities.
The sturdy fabric utilised prevents mildew growth. Their surface is not favourable to its production because of the filtered sunlight and continual wind. These high-strength mesh tarps are simple to install and fold away when not in use. They are also useful throughout the cold months, as they do not crack or grow stiff, but remain flexible and elastic throughout the year.
Heavy-Duty Tarpaulins Come Reinforced with Folded Seams and Brass Grommets 
To ensure the outdoor tarpaulins remain secure and well knotted, we have reinforced all four edges with solid brass grommets. Each 24-inch gap comes with rust-free grommets. These reinforce the eyelets and help them resist fraying when a rope or cord comes threaded through them.
These 40x40 tarps include double-folded seams that add strength and help keep the grommets in place. This strengthens them sufficiently to withstand the pressure of pushing and tugging while tied.
Our High-strength Mesh Tarps Have a Warranty
We give a 2-year warranty on our heavy-duty tarpaulins, ensuring that we built them to last. These six-ounce mesh tarps are ideal for any outdoor purpose or season. Therefore, what are you waiting for? Place your purchase for our mesh tarps today.
Didn't find what you were looking for? Need to find something else? Take a look at our other custom covers here.