So Far We've Covered...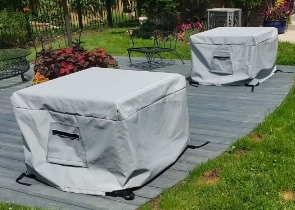 Cushion & Storage Chest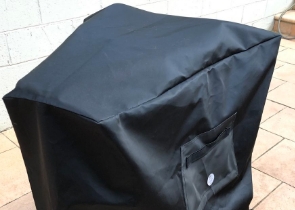 Custom Cover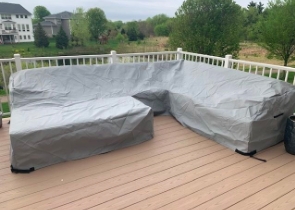 Sectional Covers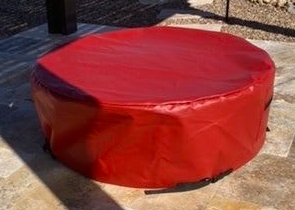 Fire Pit Covers_1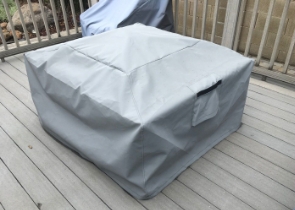 Fire Pit Covers_2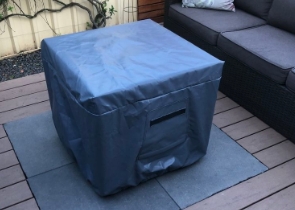 Fire Pit Covers_3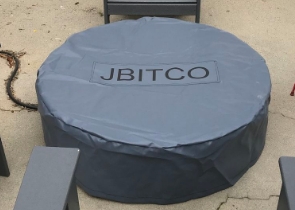 Fire Pit Covers_4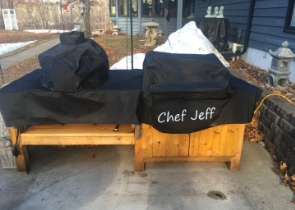 Grill Cover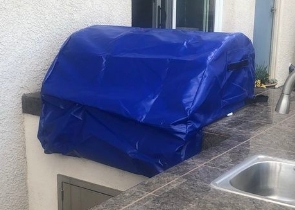 Grill Cover-1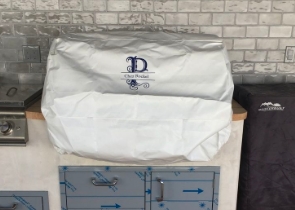 Grill Covers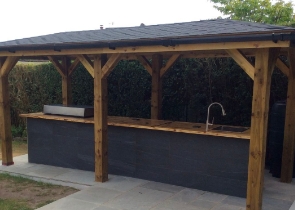 Outdoor Island Kitchen Cover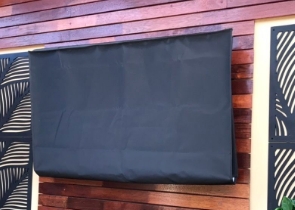 TV Cover
View more Customer Images »
High-Strength Mesh Tarps Made of Strong, UV-Blocking Material
Mesh sheets are great for protecting your outside celebrations from sunlight and nosy onlookers. Our heavy-duty tarpaulins can bring outdoor seclusion, shade, and other benefits. They look nice over your fence to guard your exterior home or work area.
Our 15' x 15' outdoor tarpaulins feature tough and tightly knit mesh material. The knit fabric permits air through and keeps the protected space ventilated and comfortable. This breathable feature makes the covers ideal for safeguarding living areas or people who need air to breathe. They are excellent for covering garbage storage bins, as the inside gases can flow out and won't build-up underneath.
Decently UV-safe, these 15 x 15 tarps are perfect for shading with awnings or to drape over barriers. Severe UV rays stay out and only a reasonable amount of light passes through to make the spot feel nice. Precipitation can also go past without stopping and weighing down the tarps. They are perfect for shielding livestock and crops during severely hot weather.
These 6 oz high-strength mesh tarps are light and are easy for anyone to handle during coverage. Highly pliable, they will not turn hard or brittle in the winter, and thus, are excellent for year-round use. We provide a 2-year warranty on these covers.
We Add Grommets to Our Heavy-Duty Tarpaulins
Metal grommets appear on these outdoor tarpaulins at intervals of 24" along the outside, providing ample tie-down anchor spots for full security. These high-quality, robust grommets fortify the openings and add toughness to prevent the edges from tearing and fraying.
The seams of our 15 x 15 tarps feature double folding for reinforcement. The added strength is necessary for the attached grommets on the seams.
High-Strength Mesh Tarps Resist Scrapes and Mildew
All shields should be tough enough to handle demanding jobs. Our heavy-duty tarpaulins resist abrasion and the tough material prevents scratching and bruising. Good airflow under the tarps prevents the growth of mildew and makes them last for a long time. So, order now and enjoy the shade and privacy with our unique 15' X 15' mesh tarps.
Didn't find what you were looking for? Need to find something else? Take a look at our other custom covers here.