So Far We've Covered...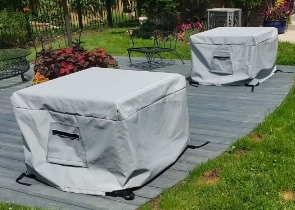 Cushion & Storage Chest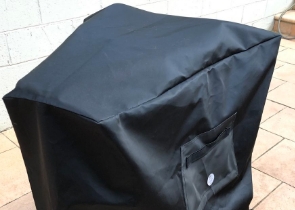 Custom Cover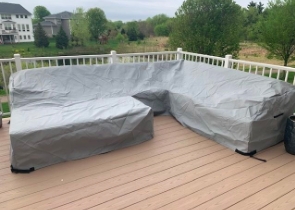 Sectional Covers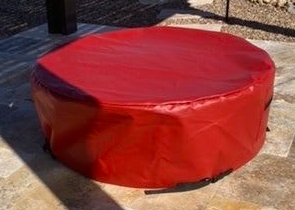 Fire Pit Covers_1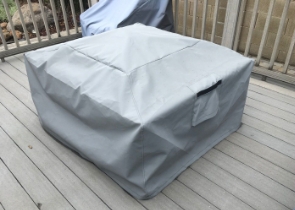 Fire Pit Covers_2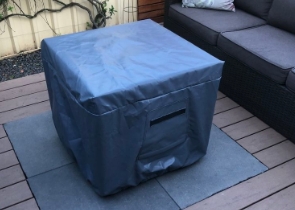 Fire Pit Covers_3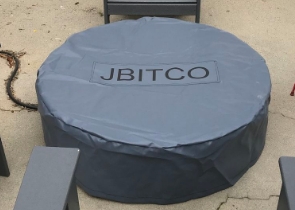 Fire Pit Covers_4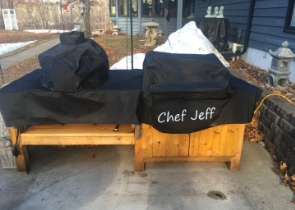 Grill Cover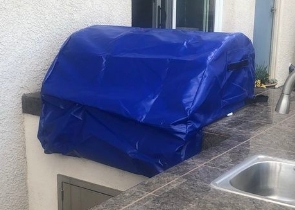 Grill Cover-1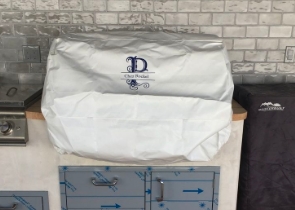 Grill Covers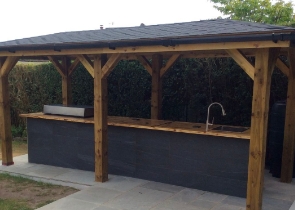 Outdoor Island Kitchen Cover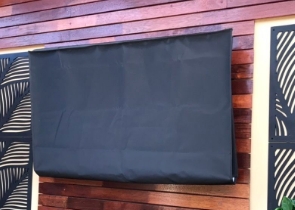 TV Cover
View more Customer Images »
High-Strength Mesh Tarps are Mildew and Abrasion-Resistant
Summer brings lots of memories of spending time outdoors with family and friends. Being able to enjoy the outdoors comfortably and privately is important. Covers & All offers heavy-duty tarpaulins that act as a barrier, canopy, or covering for a variety of items. 
The outdoor tarpaulins are also suitable for use inside because of their resistance to abrasion and mildew. Even in places where there isn't much sunshine, the tough makeup helps to keep your tarps clean and fungus-free.
Our 100' x 100' tarps are wind resistant and feature close-knit holes. The design of the tarps allows the wind to flow through, saving you the trouble of having to take them down on windy days. The materials will not pool or hold water which also keeps them dry. 
Cover Mesh Tuff fabric from Covers & All is of superior quality and enhances the visual appeal of your high-strength mesh tarps. The sophisticated appearance makes them suitable to cover chain link fences or to use as a barrier to keep wild animals out of your kitchen gardens.
Heavy-Duty Tarpaulins Come with Grommets
To reinforce the tarp's structure, there are metal grommets every 24" around the edges. The grommets not only hold the outdoor tarpaulins in place, but also make them exceedingly sturdy and tough. Grommets help in attaching the tarps to hooks and other objects.
With moderate UV resistance, you won't have to worry about the 100' x 100' tarp's colour fading, even if you leave them out in the sun for a long time. The mesh tarps come in a colour that may easily match your home design flawlessly.
Versatile High-Strength Mesh Tarps 
Use heavy-duty tarpaulins in a variety of industries, including manufacturing, construction, and transportation. The breathable material makes them ideal for speciality uses such as transporting cattle. Cover Mesh Tuff materials come with a 2-year guarantee for your convenience. 
Maintain beautiful outdoor areas or protect your patio furniture with our heavy-duty tarps. Order now! 
Didn't find what you were looking for? Need to find something else? Take a look at our other custom covers here.