So Far We've Covered...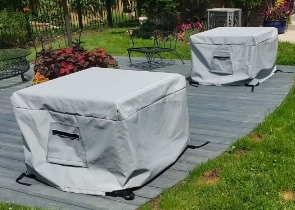 Cushion & Storage Chest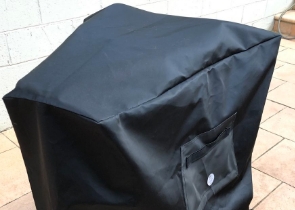 Custom Cover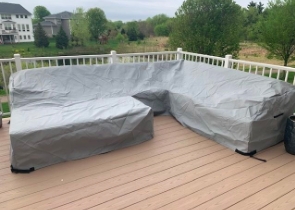 Sectional Covers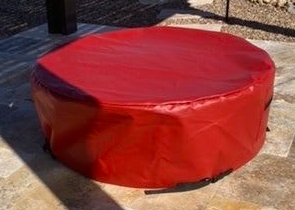 Fire Pit Covers_1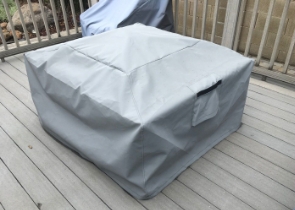 Fire Pit Covers_2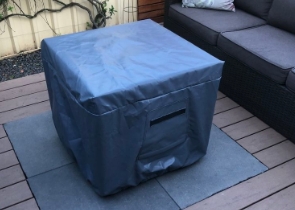 Fire Pit Covers_3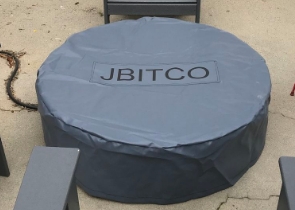 Fire Pit Covers_4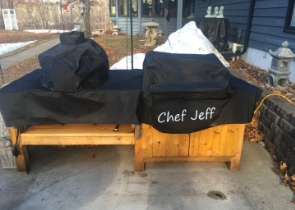 Grill Cover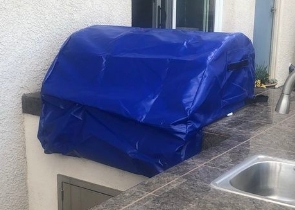 Grill Cover-1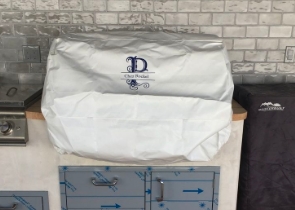 Grill Covers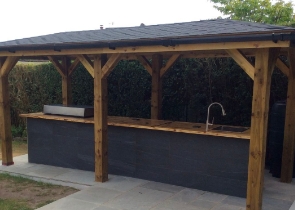 Outdoor Island Kitchen Cover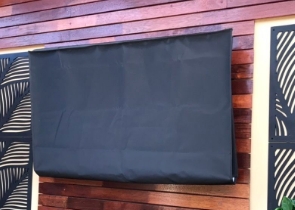 TV Cover
View more Customer Images »
High-Quality & Durable Materials Manufacture Our High-Strength Mesh Tarps 
Looking for a screen or cover that won't obstruct your view of the outdoors? Look no further because Covers & All has the ideal solution for you as our heavy-duty tarpaulins. These mesh tarps comprise permeable fabric that allows air and water to pass through. These multi-purpose mesh tarps are great for providing shade during the summer and even covering your pool to keep dirt out.
Our sunscreen mesh tarps feature high-quality, long-lasting fabrics. They are moderately UV resistant and will let just enough light pass through to keep your space darkened but not dark. They are relatively lightweight and simple to handle, with a graphic mass of 6 oz.
The tightly woven custom tarpaulins have sufficient openings to allow air and water to pass through. This air movement keeps the enclosed space cool while also keeping it fresh. Our mesh tarps are ideal for covering fragile plant beds that demand a lot of water and need shielding from the sun. These mesh tarps keep at bay bugs and detritus. 
We construct the high-strength mesh tarps from strong fabric that resists scratching and bruising. It also prevents mildew from growing. These tarps are completely elastic, even in cold weather, and are simple to install for covering. They will not stiffen or crack.
Our Heavy-Duty Tarpaulins now have Grommets Around The Perimeter
At a distance of 24 inches, you can fasten the solid brass grommets to the four corners of our sunscreen tarpaulins. The grommets add added strength to the eyelets, allowing them to withstand the pressure when you tie the tarp. To make securing the grommets easier, you can thread a rope or cable through them.
For added robustness, the hems on all sides of our custom tarpaulins are double-folded. This prevents them from fraying because of regular use.
A Warranty of 2-Years is Available with Our High-Strength Mesh Tarps
Our heavy-duty tarpaulins come with a two-year warranty. These high-quality mesh tarps will keep covering you and providing shade for a long time. Place your order right now!
Didn't find what you were looking for? Need to find something else? Take a look at our other custom covers here.