So Far We've Covered...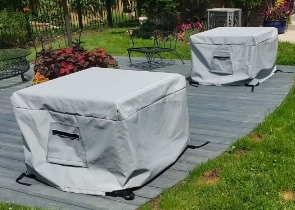 Cushion & Storage Chest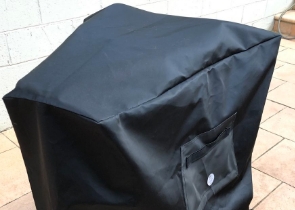 Custom Cover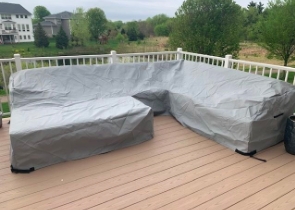 Sectional Covers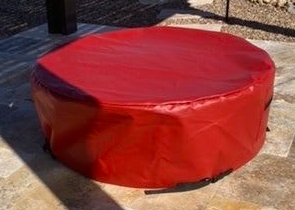 Fire Pit Covers_1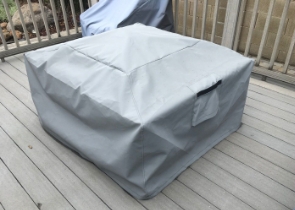 Fire Pit Covers_2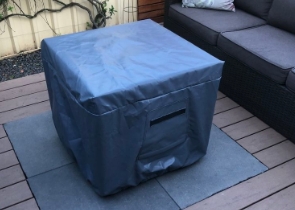 Fire Pit Covers_3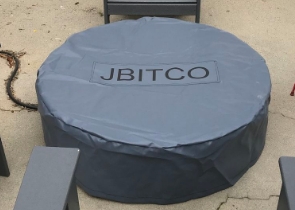 Fire Pit Covers_4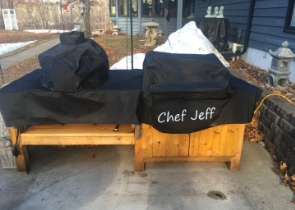 Grill Cover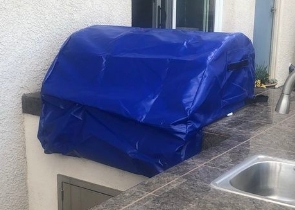 Grill Cover-1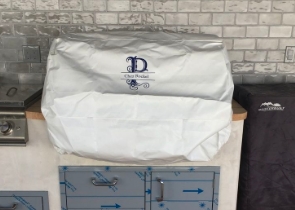 Grill Covers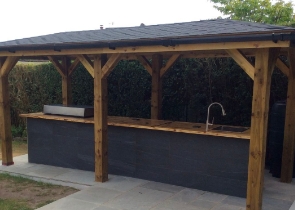 Outdoor Island Kitchen Cover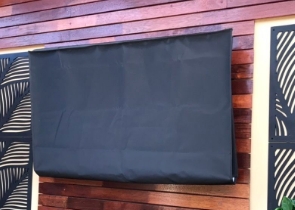 TV Cover
View more Customer Images »
Quality High-Strength Mesh Tarps Resist Tearing
During the summer, most want to be in the sun. Yet sometimes, you will need a cool, shady spot as well. With our 14' x 24' heavy-duty tarpaulins you can make areas directly in your yard where you can keep cool and rest while enjoying yourself.
These outdoor tarpaulins feature tightly knit pores that let air through - ideal for a cool space. These openings help the cover stop heavy winds while staying in place during storms, preventing the need to remove them each time the weather changes. Our durable fabric covers let water filter through them quickly and dry just as fast, which helps after any precipitation.
Very useful for wide coverage, our custom tarpaulins are good for building barriers. Their scrape-resistant quality makes them good for chain link fences, near kitchen gardens, or as awnings around your home.
You can use these high-strength mesh tarps even in areas without much sun. These tarps stop mildew and you won't need to wash them or sun them constantly.
The Heavy-Duty Tarpaulins Include Brass Grommets
The metal grommets added to the extra thick seams appear every 24". These will not rust as brass resists corrosion. This feature makes the outdoor tarpaulins good for all seasons. The grommets are ideal for fastening the tarps to truck hooks, fences, and more.
All the covers offer moderate UV resistance and can resist fading. The Cover Mesh Tuff material we use to construct the custom tarpaulins can resist scrapes and permit airflow, making them good for moving livestock across a distance. The 2-year warranty included with the fabric tarps assures that your tarp is tough and long-lasting.
High-Strength Mesh Tarps are Versatile
Our heavy-duty tarpaulins are great for covering pools and keeping detritus out. They are also useful in the transportation industry and the manufacturing sector, at construction sites, for making greenhouses or nurseries, etc. So click to order now.
Didn't find what you were looking for? Need to find something else? Take a look at our other custom covers here.