So Far We've Covered...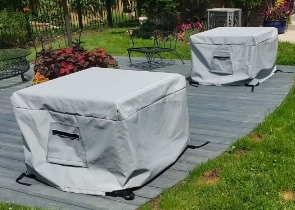 Cushion & Storage Chest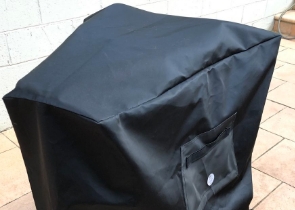 Custom Cover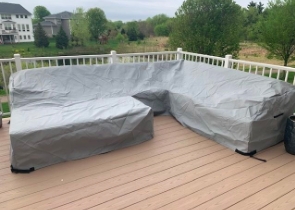 Sectional Covers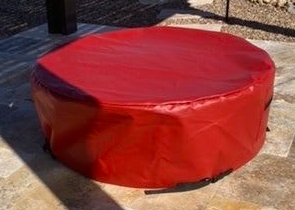 Fire Pit Covers_1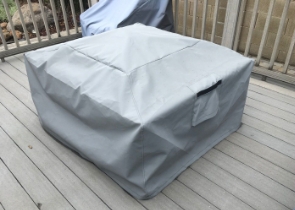 Fire Pit Covers_2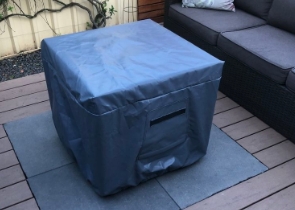 Fire Pit Covers_3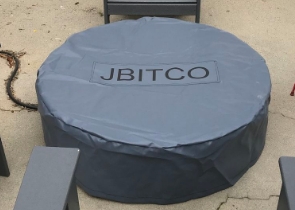 Fire Pit Covers_4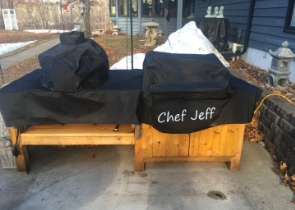 Grill Cover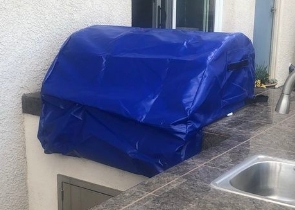 Grill Cover-1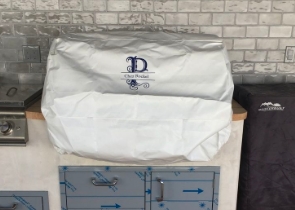 Grill Covers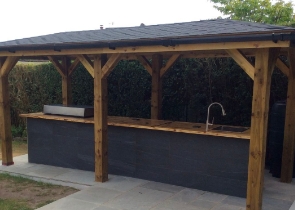 Outdoor Island Kitchen Cover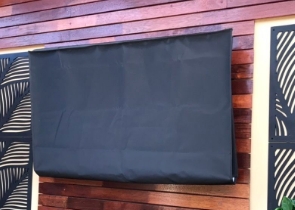 TV Cover
View more Customer Images »
Heavy-duty Vinyl Tarpaulin Constructed of Weatherproof and Durable Fabrics
Are you looking for a dependable cover to protect your goods? Covers & All's UV resistant Tarpaulin keeps your belongings safe while being transported or laying in open locations. Constructed to last and designed to provide comprehensive protection from sun, snow, and water. Under their robust covers, dirt, trash, and bird droppings will be at bay, keeping your possessions clean and dry.
These 18oz tarpaulins are 6 ft X 20 ft in size and have a total weight of 18oz. We construct them from heavy-duty vinyl, PVC-coated textiles. The durable cloth is resistant to tears and abrasion and does not bruise or tear easily. They do not rip or blow away in heavy winds because of their great wind resistance.
Ideal for extreme weather, whether in winter or summer. Our farming tarpaulins will not become stiff or crack in cold weather. Our tarps are completely waterproof and UV-resistant, ensuring that your items remain untouched by intense sunlight or a torrential downpour. They also keep their colour and brilliance in the face of adverse weather and do not fade readily.
Our heavy-duty vinyl tarpaulins are 6' x 20' and come in four vibrant colours: black, red, grey and blue. Choose your favourite colour or match it to your decor. Ideal for covering sports fields, warehouses, machinery, transportation, and agriculture.
Brass Grommets to Secure the UV Resistant Tarpaulin 
We've included brass grommets at each corner and every 24 inches around the perimeter to secure the 18Oz tarpaulins. These grommets will ensure that your drawstring or rope runs smoothly and that your tarp lasts longer.
Grommets constructed of premium brass metal reinforce and strengthen the eyelets. Without fraying, the edges of the farming tarpaulins can resist the pushing and tugging associated with tying.
Our Heavy-Duty Vinyl Tarpaulin Feature Double-Lock Seams
Our UV-resistant tarpaulin's superior double-locked seams ensure it will survive for years without ripping. These are ideal for providing ultimate protection and coverage, thanks to their high-quality fabrics and sturdy seams. When you're ready to order, our ordering process is simple. We will transport your heavy-duty tarp anywhere in the world with just a few clicks. Therefore, place your order immediately!!
Didn't find what you were looking for? Need to find something else? Take a look at our other custom covers here.