So Far We've Covered...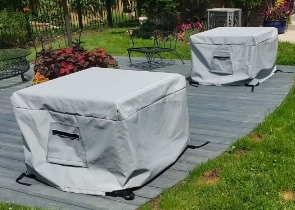 Cushion & Storage Chest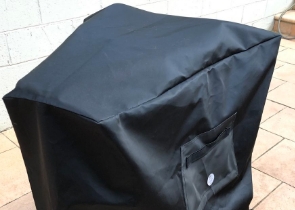 Custom Cover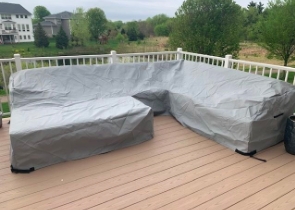 Sectional Covers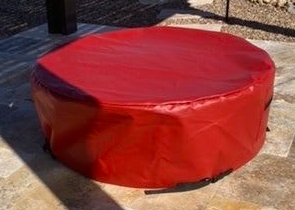 Fire Pit Covers_1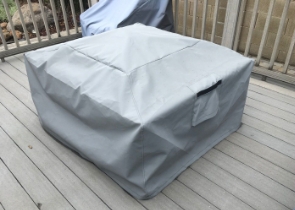 Fire Pit Covers_2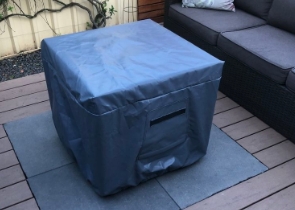 Fire Pit Covers_3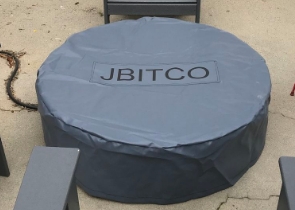 Fire Pit Covers_4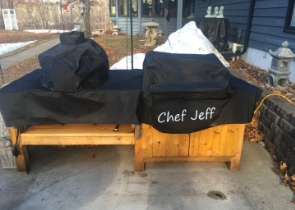 Grill Cover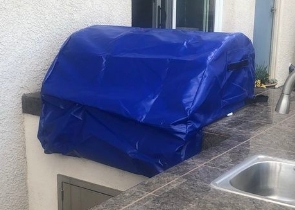 Grill Cover-1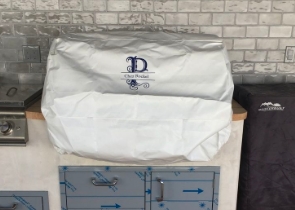 Grill Covers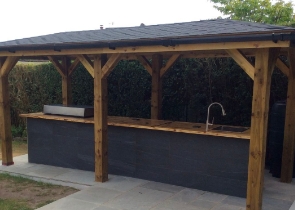 Outdoor Island Kitchen Cover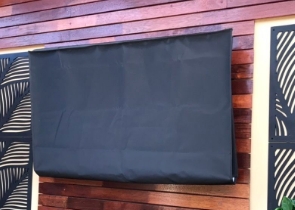 TV Cover
View more Customer Images »
Heavy-Duty Tarpaulins with UV-Proof and Waterproof Materials
You need strong protection for severe elements. Use our PVC-coated tarpaulins to withstand harsh climates and regions. Our everlasting guards create extra safety from not only weather but also from dirt, detritus, bird droppings, insects, and other hazards. Made for various uses, these tarps are multi-functional and are suitable anywhere you might require more security for your gear and other items against extreme conditions.
Our extra strong waterproof tarpaulins feature PVC, vinyl-coated material that can fully block moisture and sunlight. It can keep rain and snow out as well, ensuring your possessions stay intact. Strong UV-rays cannot pass through the covers, which can maintain their colour in direct light. These unique fabrics measure 10' X 50' and feature a graphic weight of 18 oz.
Strong winds can be harmful to your items when they are outside. We make these 10' x 50' outdoor tarpaulins out of tough materials that can guard them from heavy winds without blowing away. Many covers freeze and become brittle in the cold but our tarps feature sturdy materials that maintain flexibility. Sharp objects may tear or scratch surfaces on other tarps, but these covers can resist tearing and abrasions. They are durable enough to stop harm from any unintentional impact.
Offered in 4 different colour options, our selection includes Tarp Tuff Black, Tarp Tuff Grey, Tarp Tuff Blue, and Tarp Tuff Red. Find a colour that suits you and pair the heavy-duty tarpaulins with your decorations, vehicle, or other possessions.
Grommets Made of Solid Brass to Hold Down the PVC-Coated Tarpaulins
Solid brass grommets appear at each corner and at intervals of 24" along the outside of our waterproof tarpaulins. These grommets add strength to the eyelets help the drawstring or rope pass through easily.
The premium metal used for the grommets can resist rust and will last a long time. They keep the eyelets intact and prevent rips in the sides of the outdoor tarpaulins.
Double-Lock Seams Added to Our Heavy-Duty Tarpaulins
Crafted using double-thick seams, our PVC-coated tarpaulins have added durability that stops them from wearing out or tearing at the edges. The sizable covers are suitable for demanding jobs - such as covering equipment, protection during shipping, agriculture, storage solutions, guarding sports fields, building canopy tops, and more. We ship our durable tarps across the globe. Order now!
Didn't find what you were looking for? Need to find something else? Take a look at our other custom covers here.