So Far We've Covered...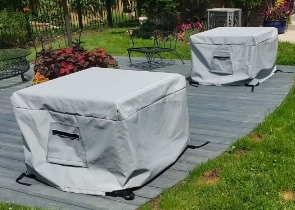 Cushion & Storage Chest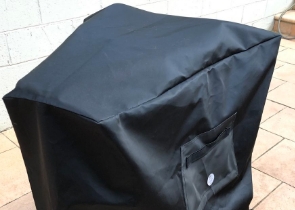 Custom Cover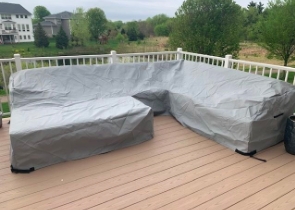 Sectional Covers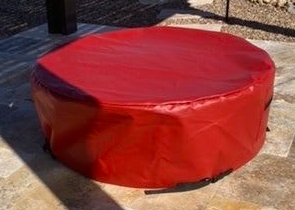 Fire Pit Covers_1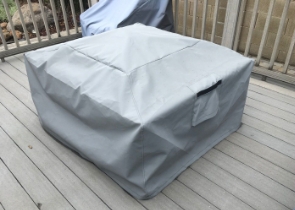 Fire Pit Covers_2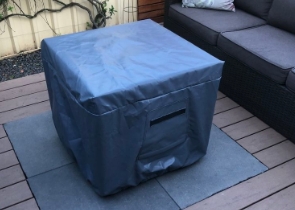 Fire Pit Covers_3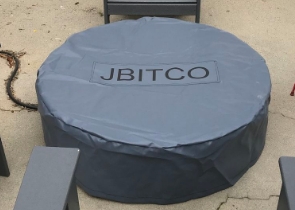 Fire Pit Covers_4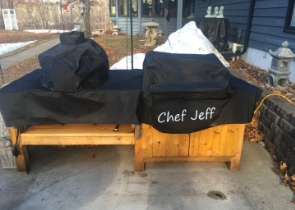 Grill Cover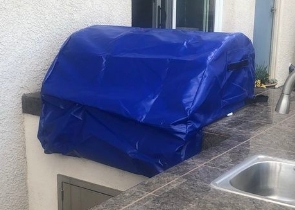 Grill Cover-1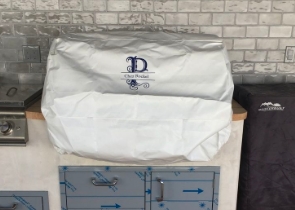 Grill Covers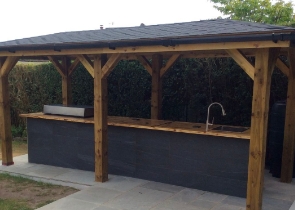 Outdoor Island Kitchen Cover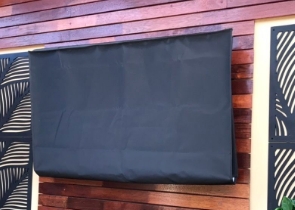 TV Cover
View more Customer Images »
Heavy-Duty Vinyl Tarpaulins for Year-Round Use 
Your outdoor patios, gardens, or furniture may suffer damage as a result of harsh weather conditions. Powerful sun rays, rain, snow, falling leaves, filth, trash, and bird droppings all have the potential to erode the surface of your equipment. Covers & All's 15'x15' UV-resistant tarps offer the ideal solution. 
These waterproof tarpaulins have a graphic weight of 18 oz and are very durable. They are able to face anything Mother Nature throws their way. They are available in Tarp Tuff fabric, making them waterproof and resistant to UV rays. The design allows for use in inclement weather. You can be certain that these tarps will not fade in the sun or let your items get wet and filthy even during a heavy downpour.
Our premium-quality 18oz tarpaulins are rip and abrasion-resistant, which means they will not split or tear even under high-wind conditions. They also do not disintegrate when covering items with sharp or jagged surfaces.
The snow-resistant property of these heavy-duty vinyl tarpaulins enables them to withstand temperatures around zero degrees with ease. On frigid winter mornings, they do not stiffen or become brittle, but stay soft and elastic making them easy to handle. The tarps come with a 5-year guarantee to assure the long-term protection of your equipment.
Choose From a Variety of Colours for your UV-Resistant Tarps 
Choose from four different colours for your tear-resistant tarps. These include vivid blue, crimson, grey, and black hues. With these options you can choose one that complements the aesthetic of your surroundings.
These waterproof tarpaulins include brass grommets evenly placed at every 24". These grommets allow you to easily secure the tarp by threading a cable through them. The tarps stay in place even in inclement weather. Not only do the double-lock seams at the edges give the tarps a tidy appearance, but also make them sturdy and long-lasting.
Customise Your Heavy-Duty Vinyl Tarpaulins 
You may customise the UV-resistant tarps by having a logo, phrase, or monogram printed on them. Submit a picture to our website and we'll use UV-resistant ink to put it onto your tarp. 
So click now to place your order and we will deliver it to your address, anywhere in the world.
Didn't find what you were looking for? Need to find something else? Take a look at our other custom covers here.