So Far We've Covered...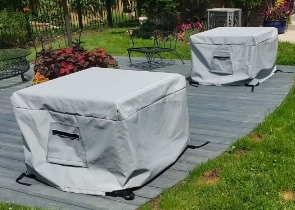 Cushion & Storage Chest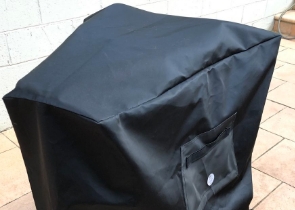 Custom Cover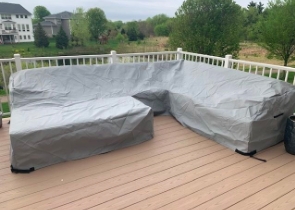 Sectional Covers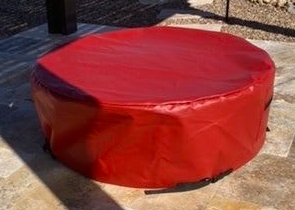 Fire Pit Covers_1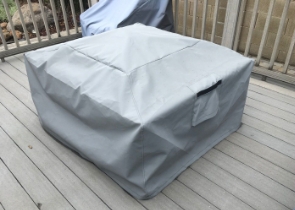 Fire Pit Covers_2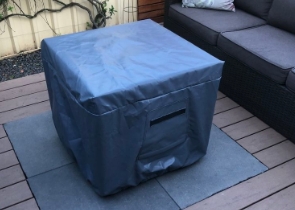 Fire Pit Covers_3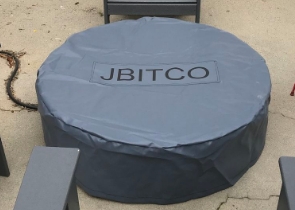 Fire Pit Covers_4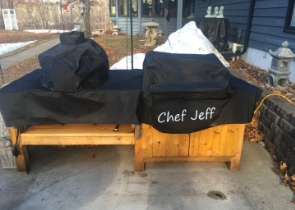 Grill Cover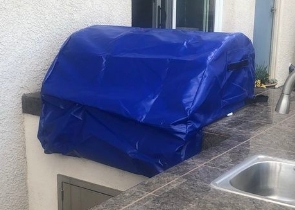 Grill Cover-1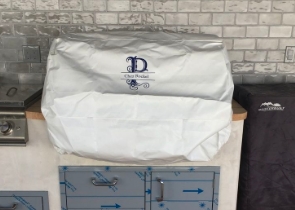 Grill Covers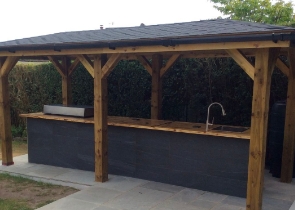 Outdoor Island Kitchen Cover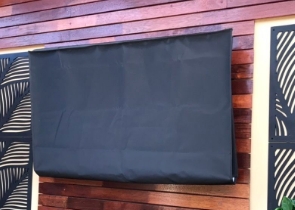 TV Cover
View more Customer Images »
Heavy-Duty Vinyl Tarpaulins Consist of Vinyl-Coated PVC Fabric 
There is no more cause for concern about your costly garden equipment or outdoor furniture succumbing to the weather elements. Finding the right high-quality tarp is important to not only protect these items but to preserve outdoor areas such as garden beds through the winter seasons. The sun-resistant tarps from Covers & All offer a simple solution to protecting your belongings. 
These square tarpaulins consist of very durable, heavy-duty PVC cloth with a vinyl coating. This coating assures the waterproofing and UV resistance of our 18 oz tarps. As a result, they will not fade even with exposure to sunlight for an extended period of time. The tarps also prevent wetness and filthiness even when it rains.
Our Tarp Tuff fabric is tear and abrasion-resistant. This unique material prevents the waterproof tarpaulins from splitting or tearing in high winds or when covering items with rough edges.
Due to their snow resistance, our heavy-duty vinyl tarpaulins can withstand temperatures around zero degrees without turning stiff or brittle, as many other tarps commonly do on chilly winter mornings. Our tarps retain their softness and flexibility, making them easy to handle.
120' x 120' Sun-Resistant Tarps Include Brass Grommets
On the square tarpaulins, grommets are in place every 24". These grommets make it simple to secure the tarp and keep it in place even in the face of strong winds or storms.
The grommets on the waterproof tarpaulins are brass, which are resistant to corrosion. Additionally, they prevent the tarp cloth from fraying. The double-lock seams around the edges not only offer a tidy appearance but also ensure the tarps' durability and longevity.
Order Heavy-Duty Vinyl Tarpaulins in Various Colours
Our 18 oz sun-resistant tarps come in four different colours: red, grey, blue, and black. Choose the colour that complements the aesthetic of your surroundings and existing decor the best. 
Placing an order for our 120'x 120' tarps is easy - all it needs is a few clicks. Order now and your heavy-duty tarps will be sent right to your doorstep.
Didn't find what you were looking for? Need to find something else? Take a look at our other custom covers here.