So Far We've Covered...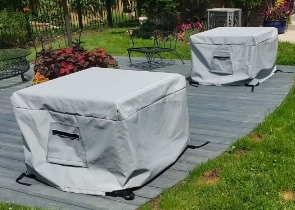 Cushion & Storage Chest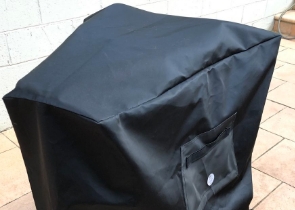 Custom Cover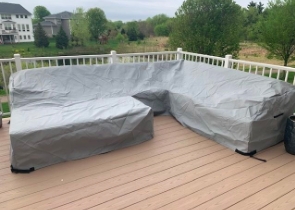 Sectional Covers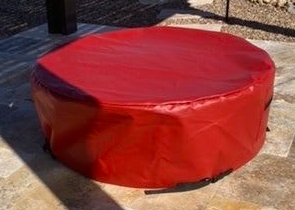 Fire Pit Covers_1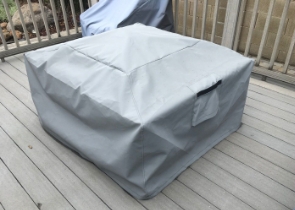 Fire Pit Covers_2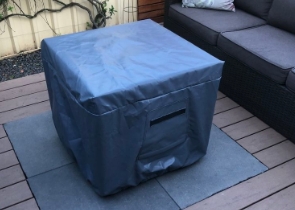 Fire Pit Covers_3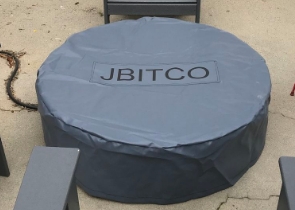 Fire Pit Covers_4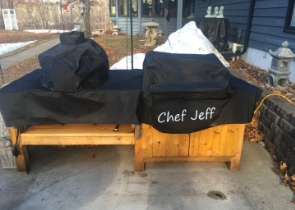 Grill Cover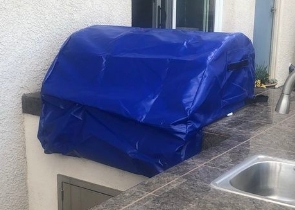 Grill Cover-1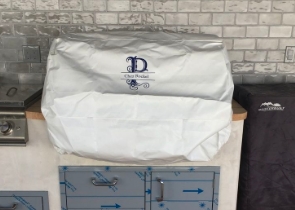 Grill Covers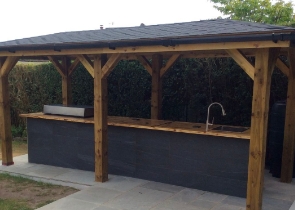 Outdoor Island Kitchen Cover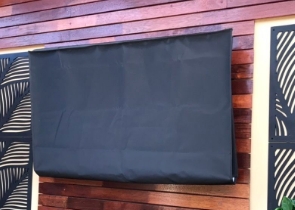 TV Cover
View more Customer Images »
Heavy-Duty Tarpaulin with Increased Firmness and Longevity 
Heat-welded seams for added sturdiness and high-grade double-thick seams guarantee your tarp lasts for years. In all weather conditions, our PVC coated tarpaulin safeguards your valuables.
The tarp will not harden on typical winter mornings because it comprises superior quality fabric. Our waterproof tarpaulins come in four different colours to suit your tastes, including blue, grey, red and black.
The outdoor tarpaulins are available in three sizes: circular, square, and rectangular. Regardless of the size, our extensive personalisation options guarantee you receive the exact size for the order you place.
Our heavy-duty tarpaulins are suitable for a variety of purposes. They're ideal for covering canopy tops, farm/garden beds, warehouses, various modes of transportation, domestic use, gym floors and others.
PVC-Coated Tarpaulin Fabrics Are Impervious to Wind and Snow
Our waterproof tarpaulin fabric proves to be an effective barrier against water and downpours. It's also resistant to snow. The tarp fabric does not fade and thus maintains its appearance for a long time because it is UV resistant.
Once securely fastened and properly fitted, these wind-resistant outdoor tarpaulins are ideal for inclement weather.
Brass Grommets at the Corners of Your Heavy-Duty Tarpaulin
To increase the tarp's sturdiness, brass grommets come sewn into the front and back of the mesh tarp on both sides and top and bottom. As a result of their help, the PVC coated tarpaulins become sturdier overall.
Didn't find what you were looking for? Need to find something else? Take a look at our other custom covers here.