So Far We've Covered...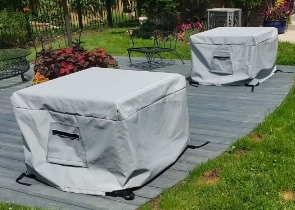 Cushion & Storage Chest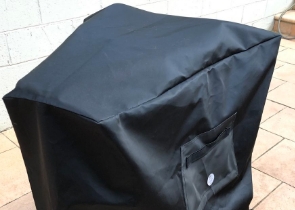 Custom Cover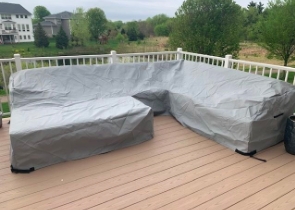 Sectional Covers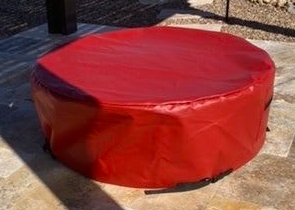 Fire Pit Covers_1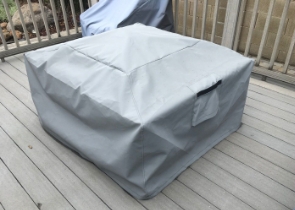 Fire Pit Covers_2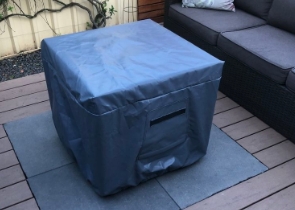 Fire Pit Covers_3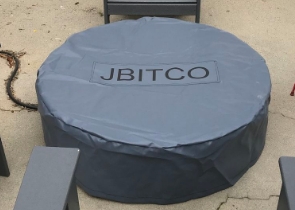 Fire Pit Covers_4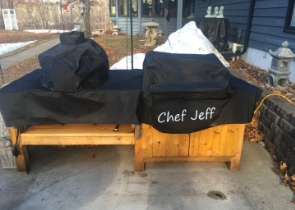 Grill Cover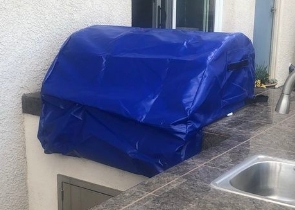 Grill Cover-1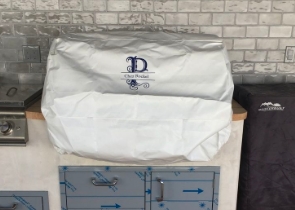 Grill Covers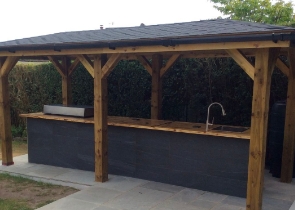 Outdoor Island Kitchen Cover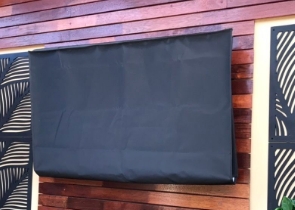 TV Cover
View more Customer Images »
Heavy Duty Tarpaulins for All-Weather Protection
Our PVC coated tarpaulin contain a tear and abrasion-resistant cloth that protect your treasures from deteriorating in the open. Our tarpaulins last a long time, and we construct them with accuracy for long life. Whatever the season, the18 oz tarps will be there to safeguard your possessions from heavy rains, strong winds, and scorching sun.
For increased robustness, our waterproof tarpaulins include double-thick seams. These heavy-duty tarps also have double-lock seams for added strength.
Our outdoor tarpaulin is strong and flexible, and it has brass grommets in the corners. These rust-free grommets, spaced 24" apart, are ideal for tying the tarp securely and neatly.
Use our heavy-duty tarpaulin for a wide range of applications. They can protect transported products and garden beds or farms, warehouses, and private residences. Our 60' x 120' tarps are a great way to keep all of your items out of the elements. 
PVC Coated Tarpaulin with Tarp Tuff Fabric for Maximum Durability
Covers & All has a waterproof tarpaulin made of heavy-duty Tarp Tuff material that is exceptionally durable. The 18 oz tarps are UV and water-resistant, making them ideal for harsh conditions.
The outdoor tarpaulin is heavy-duty and medium-weight, and we back the cloth with a 5-year warranty, ensuring its high quality and features.
Heavy Duty Tarpaulins Available in a Variety of Colours
Our PVC coated tarpaulins are a perfect mixture of stability and style and will last for years without losing their rich texture. You can choose from a variety of 60' x 120' tarp sizes in red, grey, blue and black to complement your décor.
Order Our heavy-duty tarps online and have us ship them to you. We will deliver the tarps directly to your front door. 
Didn't find what you were looking for? Need to find something else? Take a look at our other custom covers here.
Didn't find what you were looking for? Need to find something else? Take a look at our other custom covers here.