So Far We've Covered...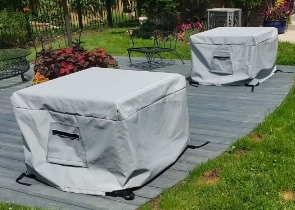 Cushion & Storage Chest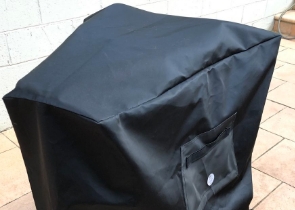 Custom Cover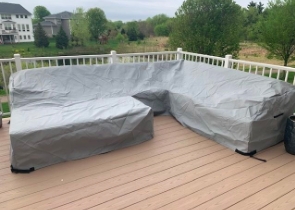 Sectional Covers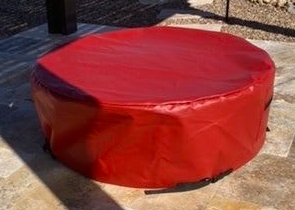 Fire Pit Covers_1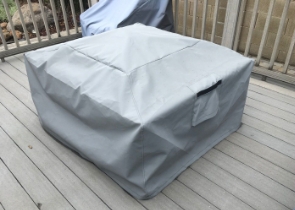 Fire Pit Covers_2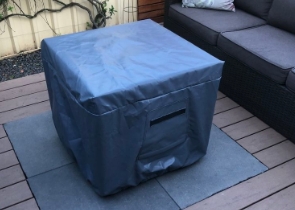 Fire Pit Covers_3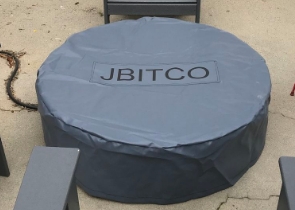 Fire Pit Covers_4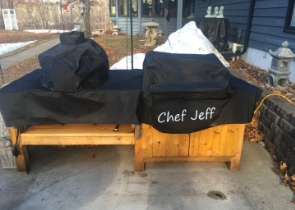 Grill Cover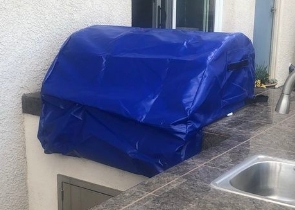 Grill Cover-1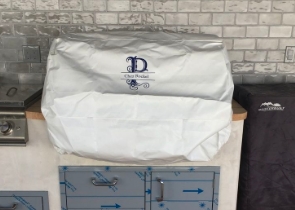 Grill Covers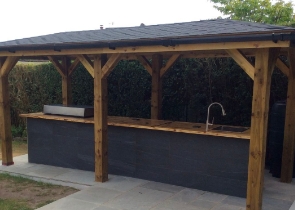 Outdoor Island Kitchen Cover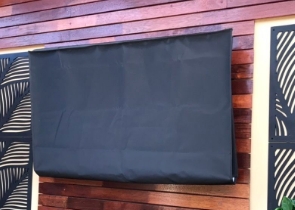 TV Cover
View more Customer Images »
Heavy-Duty Vinyl Tarpaulins are Long Lasting & Weatherproof
Do you want to protect construction areas that usually leave a mess outside? 'Covers & All' offers premium tarpaulins to protect your lumber and construction materials from the damages of the external elements. Our waterproof tarpaulins are universal and perfect for transporting goods and garden beds. They also work well for backyards, warehouses, sports grounds, etc. 
Tarpaulins are resistant to tears, abrasions, and stains, ensuring long-term use. Our tarp Tuff fabric has double-thick seams for more resilience. These warehouse tarpaulins are perfect for covering commercial and residential buildings alike.
UV-resistant tarps feature UV-protected and water-resistant fabrics. You can rely on them to stay put even in the most extreme climate. We take care of your belongings so they don't suffer any weather damage throughout the year.
These 18Oz tarpaulins come pre-cut in size of 25' x 50'. Visit our customisable tarpaulins section to see sizes as per your needs.
Waterproof Tarpaulins with Multiple Grommets
Changing out old plastic tarps is not a big deal. We recommend our heavy-duty 18 Oz warehouse tarpaulins. Designed for heavy-duty applications, our tarpaulins can withstand distinctive pulls and strain. Rustproof grommets and sturdy fabrics come with each of our tarpaulins.
Our UV-resistant tarps have grommets installed at every 24 inches on the edges for extra security. It's easy to secure these tarps anywhere because they have a drawstring.
Heavy-Duty Vinyl Tarpaulins Comes in a Variety of Hues
The waterproof tarpaulins offers everything as per your needs. To help you achieve the perfect aesthetic and protection, we offer a variety of colour options for these tarpaulins. There are four vibrant colours to choose from, including grey, blue, black, and red. Simply choose your preferred colour and we'll ship your heavy-duty tarpaulins 18 oz, 25' x 50' right to your door. Place your order today.
Didn't find what you were looking for? Need to find something else? Take a look at our other custom covers here.