So Far We've Covered...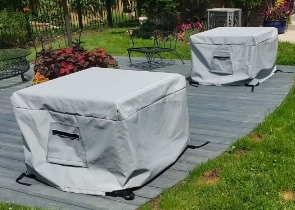 Cushion & Storage Chest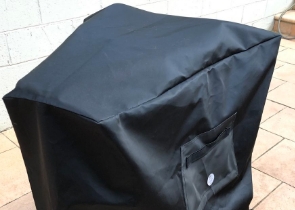 Custom Cover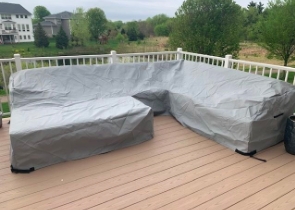 Sectional Covers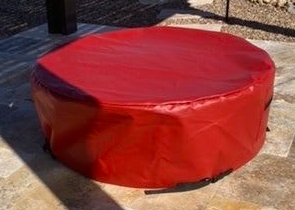 Fire Pit Covers_1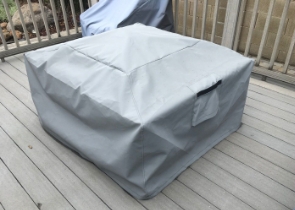 Fire Pit Covers_2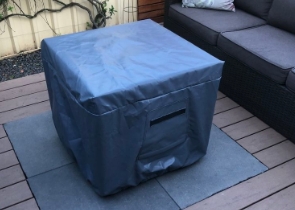 Fire Pit Covers_3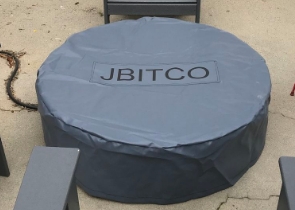 Fire Pit Covers_4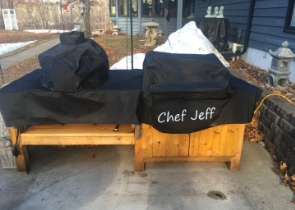 Grill Cover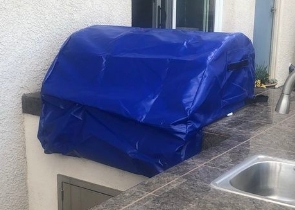 Grill Cover-1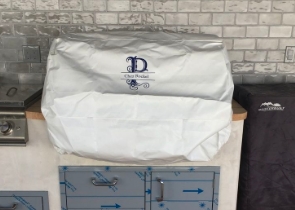 Grill Covers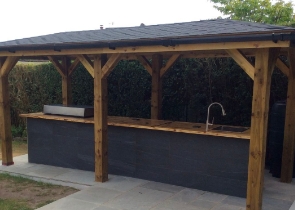 Outdoor Island Kitchen Cover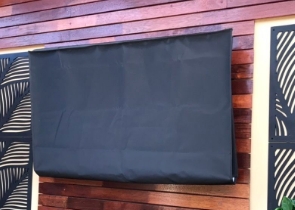 TV Cover
View more Customer Images »
Heavy-Duty Tarpaulins Feature Durable Materials for Maximum Weather Protection
All year long, our PVC coated tarpaulins protect canopies, flower beds, industrial equipment, flower gardens, and construction projects. Square, rectangle, and circular covers and tarps are all available.
These durable tarps are waterproof vinyl, and we built them to withstand brutal winters. The 18 oz vinyl-covered waterproof tarpaulins do not get stiff even on the chilliest mornings. Our valuables are no longer in jeopardy because our heavy-duty tarps protect them.
This tear and abrasion-resistant 6x10 tarp protect any outside space or equipment you want to keep protected from any damage or gashes.
The 18 oz 1000D polyester Tuff heavy-duty tarpaulin is perfect for adverse weather situations and features a full 5-year warranty. Choose from UV-resistant colours like blue, red, grey, and black, which shield the sun and are non-fading.
We provide grommets at a spacing of 24" on all four corners to keep your tarps from shifting in windy circumstances. You may secure the waterproof tarpaulin in place with these rust-free brass grommets.
The 6x10 tarps high-quality double-lock seams enhance strength and durability, ensuring that they will survive for years to come.
Easily Get our Heavy-Duty Tarpaulin Online
Our PVC coated tarpaulins are ideal for protecting against extreme weather, intense sunlight, rips, and abrasion. Choose a heavy-duty tarp from Covers & All whenever the need to protect your flower bed arises or offer a canopy for your car or boat.
Because of our global reach, you may place your order from anywhere in the world and have it delivered to your home.
Didn't find what you were looking for? Need to find something else? Take a look at our other custom covers here.