So Far We've Covered...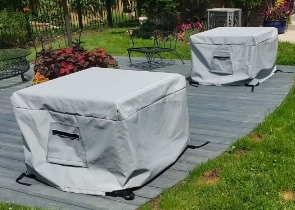 Cushion & Storage Chest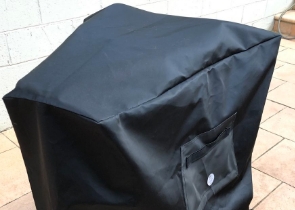 Custom Cover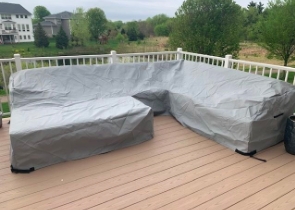 Sectional Covers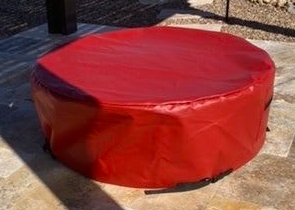 Fire Pit Covers_1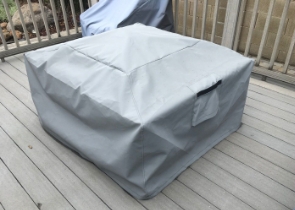 Fire Pit Covers_2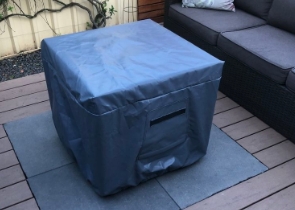 Fire Pit Covers_3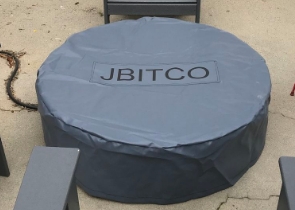 Fire Pit Covers_4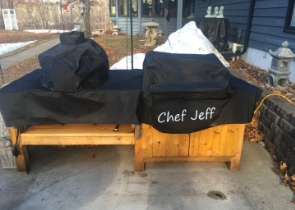 Grill Cover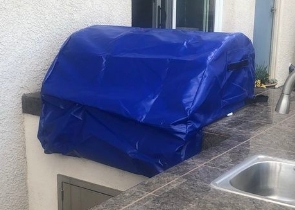 Grill Cover-1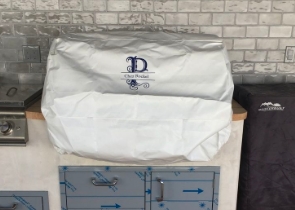 Grill Covers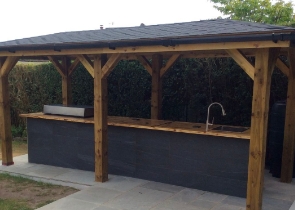 Outdoor Island Kitchen Cover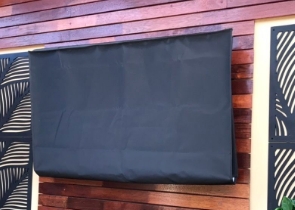 TV Cover
View more Customer Images »
Protect Your Outdoor Equipment with Our Heavy-Duty Tarpaulins
Items that must stay outside are at the mercy of bad weather, debris, moisture, and dust. However, our sturdy polyester 40 ft x 50 ft PVC coated tarpaulins remove any worry. Our tarps keep your items dry, clean and protected from the elements with heavy-duty security.
Polyester is a durable material that withstands inclement weather. Our waterproof tarpaulins resist rain, snow, and moisture to keep your belongings dry. Resistance to UV rays repels the sun to prevent damage.
Defence against scratches and tearing means our outdoor tarpaulins won't rip if they're on trucks or trailers. The tarps offer maximum protection against sharp objects with the tough PVC-coated polyester material.
Our durable Tarp Tuff fabric comes in four eye-catching colours. We use a UV coating to ensure the colours don't fade on our heavy-duty tarpaulins.
PVC Coated Tarpaulins Have Double-Lock Seams and Grommets for Strength
We designed our waterproof tarpaulins with double-locked seams so the edges don't fray. This ensures the seams don't tear even with a strong wind or a torrential downpour.
To secure our outdoor tarpaulins down, high-quality rust-free brass grommets are in each corner. They also have a 24 in spacing along the edges. 
Versatile Heavy-Duty Tarpaulins are Available for Online Orders
Use our tough PVC coated tarpaulins in a variety of settings, including farms, construction areas, homes, and warehouses, among others. Since our tarps are cost-effective, fashionable, and functional, they are an excellent choice to insulate against bad weather. 
It's easy to order your waterproof tarpaulins at home from the comfort of your computer. We offer delivery right to your door. 
Didn't find what you were looking for? Need to find something else? Take a look at our other custom covers here.