So Far We've Covered...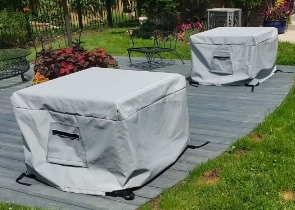 Cushion & Storage Chest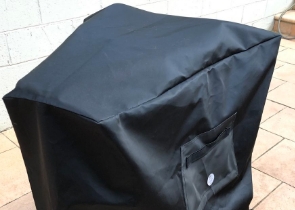 Custom Cover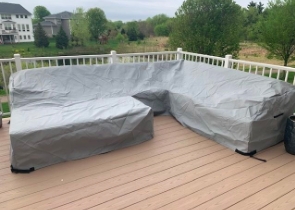 Sectional Covers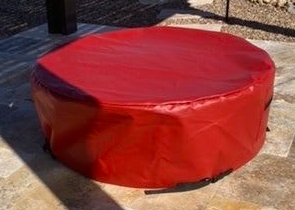 Fire Pit Covers_1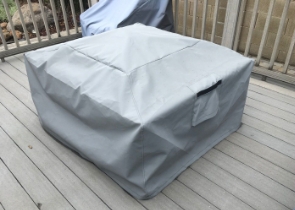 Fire Pit Covers_2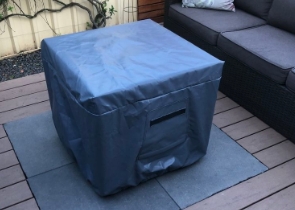 Fire Pit Covers_3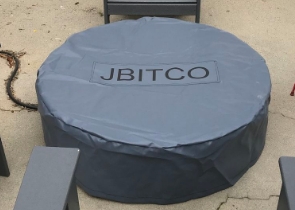 Fire Pit Covers_4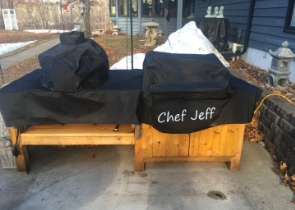 Grill Cover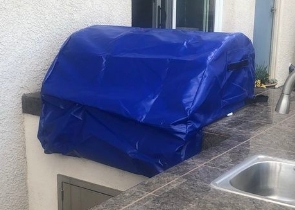 Grill Cover-1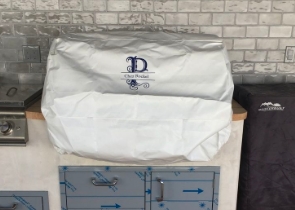 Grill Covers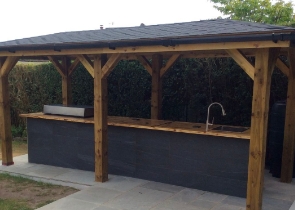 Outdoor Island Kitchen Cover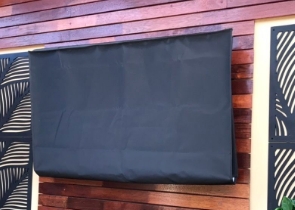 TV Cover
View more Customer Images »
Water-Resistant Materials Manufacture Our Heavy Duty Vinyl Tarpaulins
Are you worried about the weather taking its toll on your outside belongings? Our heavy-duty waterproof tarpaulins are the ideal option. They can survive rigorous handling and use and hold up well in all weather conditions because we make them from robust weather-resistant materials. In addition, these tarps keep your possessions safe, dry, and undamaged.
We make our tarps from vinyl and PVC-coated textiles. The graphic mass of these warehouse tarpaulins is 18 oz, and the dimensions are 10' x 12'. They are completely UV-resistant, ensuring that your valuables are safe from the sun's harmful rays while maintaining their luminance. They are also completely waterproof, ensuring that your items remain dirty, immaculate, and clean. Even snow and wetness will have a hard time penetrating these durable tarps.
Our canopy tarpaulins are wear and tear-resistant, and they do not easily scratch or tear. We design them to withstand severe winds and will not blow off or split by sharp corners. They will not develop rigidly or crack on the surface even in freezing weather. These extra-durable tarps offer year-round protection and are incredibly long-lasting.
Choose your favourite colour for your heavy-duty vinyl tarpaulins. Tarp Tuff black, Tarp Tuff red, Tarp Tuff grey and Tarp Tuff blue are available. The hues are all vibrant and eye-catching. The tarp cloth comes with a 5-year warranty. These tarps are ideal for covering your goods when they are lying in open locations or being transported. They can also cover sports fields, agricultural fields, and other areas.
Our Waterproof Tarpaulins now have Brass Grommets for Tying
There is a gap of 24" between grommets in every corner and on the edges. They protect the fabric from tearing at the margin by reinforcing the eyelets. Our 18 oz tarpaulins will be well-tied, and your items will be well-protected, thanks to them.
These grommets, made of brass, keep these warehouse tarpaulins rust-free, tough, and solid, and you can easily slip your drawstring or rope through them.
Double-Lock Seams are Available on Our Heavy-Duty Vinyl Tarpaulins
For added robustness, we designed our waterproof tarpaulins with double-lock seams. The added reinforcement protects the tarps from ripping during heavy use. We supply our durable tarps all over the world. So, place your purchase immediately and have your tarps sent to your door.
Didn't find what you were looking for? Need to find something else? Take a look at our other custom covers here.