So Far We've Covered...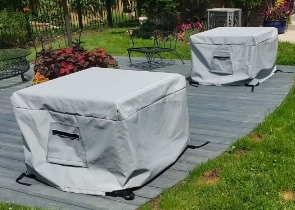 Cushion & Storage Chest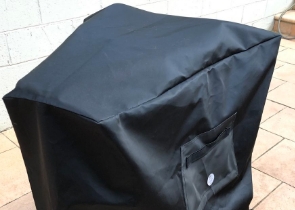 Custom Cover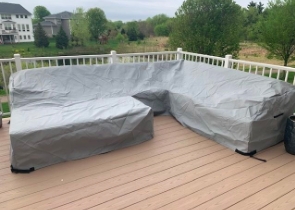 Sectional Covers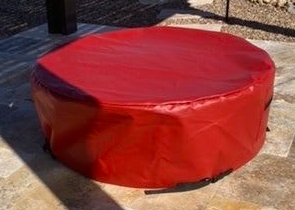 Fire Pit Covers_1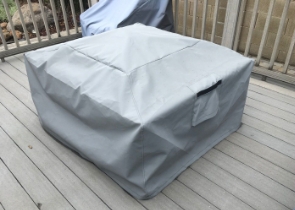 Fire Pit Covers_2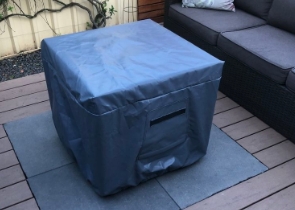 Fire Pit Covers_3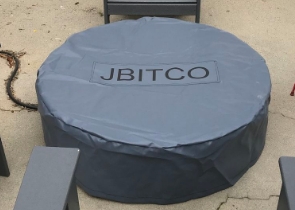 Fire Pit Covers_4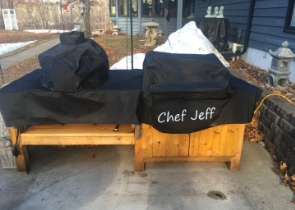 Grill Cover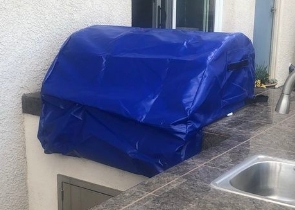 Grill Cover-1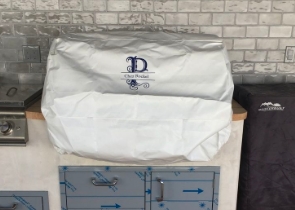 Grill Covers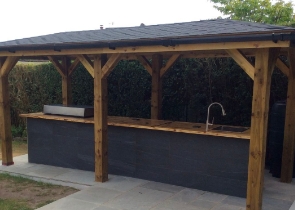 Outdoor Island Kitchen Cover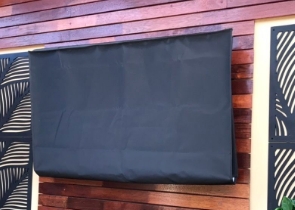 TV Cover
View more Customer Images »
Heavy-Duty Vinyl Tarpaulins for Outdoor Applications 
Keeping furniture, tools, and other equipment outdoors exposes them to the elements. Covers & All offers protective 18 oz tarpaulins that are able to handle any weather conditions. With high-quality, strong textiles, and survivability in extreme conditions, these tarps are the ideal solution to keep your outdoor items beautiful. 
The dimensions of the warehouse tarpaulins are 15' by 25'. A vinyl-coated PVC fabric gives the tarps a high-quality appearance. With a graphic weight of 18 oz, they are easy to handle and are able to fold when no longer in use. The unique design helps protect against sun rays or heavy rains so your possessions will remain dry and secure. 
When there is exposure to harsh cold, these canopy tarpaulins remain flexible and will not stiffen. They will not tear or blow away even under strong wind gusts. The tear and abrasion-resistant fabrics even allow for coverage of items with sharp edges. 
Select our heavy-duty vinyl tarpaulins from 4 eye-catching colours: Tarp Tuff Blue, Tarp Tuff Grey, Tarp Tuff Black, and Tarp Tuff Red are available. Even when the tarps are in direct sunshine, the colouring will not fade. They will remain brilliant and dazzling for a long time.
18 oz Tarpaulins with Tie Down Grommets 
Grommets help to reinforce the corners of the warehouse tarpaulins. They have a spacing of 24" apart along their circumference. This makes it simple to tie the tarp to any object, and it won't fray at the edges even after frequent use.
The grommets on the canopy tarpaulins are rust-free, premium-quality brass. They strengthen the eyelets and make it easier to thread a rope or drawstring through them to help save you time and effort.
Heavy-Duty Vinyl Tarpaulins with Double-Lock Seams
Unique tailoring of the 18 oz tarpaulins creates double-locked seams to keep unfavourable elements out. The extra-sewn hem increases its durability and strengthens its construction. 
Ready to order, place your order with just a few clicks and receive your heavy-duty tarp at your doorstep, anywhere in the world.
Didn't find what you were looking for? Need to find something else? Take a look at our other custom covers here.