So Far We've Covered...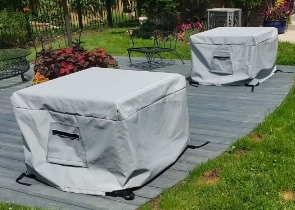 Cushion & Storage Chest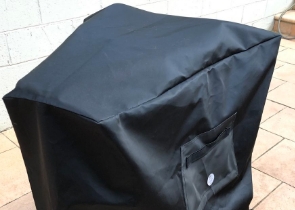 Custom Cover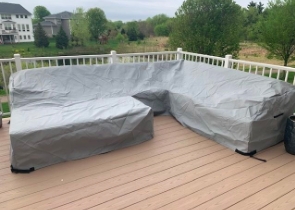 Sectional Covers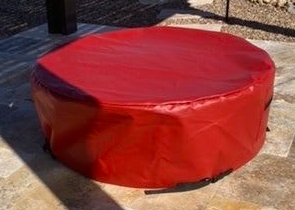 Fire Pit Covers_1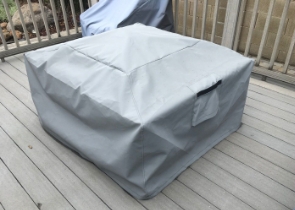 Fire Pit Covers_2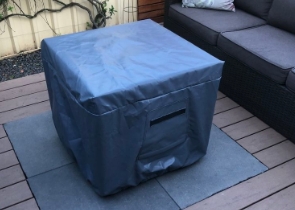 Fire Pit Covers_3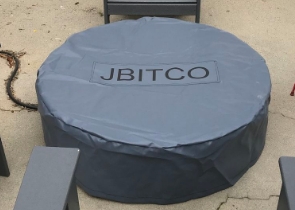 Fire Pit Covers_4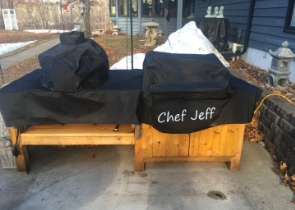 Grill Cover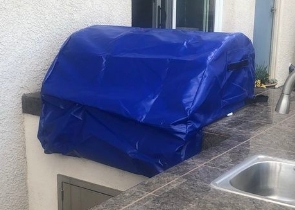 Grill Cover-1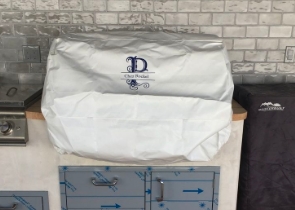 Grill Covers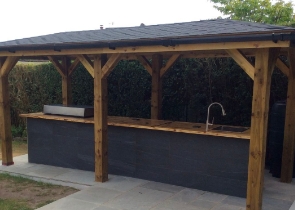 Outdoor Island Kitchen Cover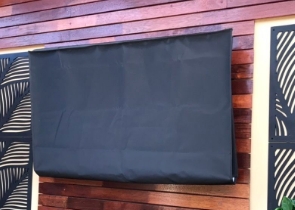 TV Cover
View more Customer Images »
Heavy-Duty Vinyl Tarpaulin For All-Weather Protection
With our heavy-duty tarps, you can protect everything you have in your backyard from Mother Nature's wrath. With premium-quality cloth, Covers & All creates tarps that are best fitted to your needs. You can use our waterproof tarpaulins for a variety of purposes, including rain shielding, protection, shelter, and more.
Our heavy-duty tarps have double-lock seam stitching. As a result, these tarps can endure the damaging effects of the environment as well as abrasions. The UV-resistant tarps also stay scratch-free and look brand new for a long time.
These 18 oz tarps will stay intact no matter what Mother Nature throws at you, whether it's hail, heatwaves, storms, rain, or snow. They safeguard your possessions by blocking the passage of water and UV radiation.
The fixed size of our high duty vinyl tarpaulin is 5' x 15'. Go to our custom tarps section to see more sizes for your needs.
Simple-to-Use Waterproof Tarpaulins with Grommets
We make our tarps with commercial-grade fabric with grommets for convenient use. We manufacture them with the Tuff fabric that can readily withstand unusual weights and strain. Our fabric also comes with a 5-year warranty.
We add metal grommets to corners of the tear-resistant tarps to strengthen them even further. These are at a 24" distance from each other.
Heavy-Duty Vinyl Tarpaulins Come In Various Colour Options
We don't believe in limiting your choices, which is why our 5' x 15' tarps come in a variety of colours. There are four vibrant hues to choose from: blue, red, gray, and black. Choose your favorite colour and have a beautiful, high-quality waterproof tarpaulin sent to your door. Place your purchase right now!
Didn't find what you were looking for? Need to find something else? Take a look at our other custom covers here.