So Far We've Covered...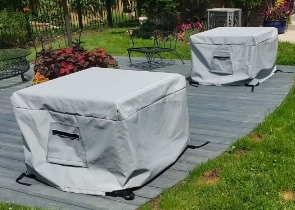 Cushion & Storage Chest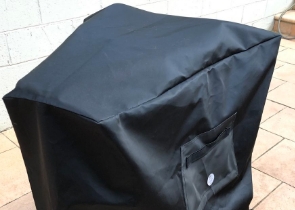 Custom Cover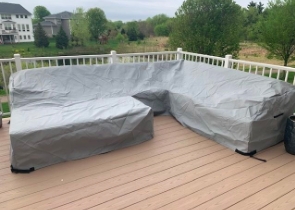 Sectional Covers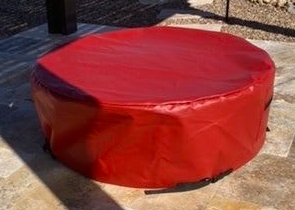 Fire Pit Covers_1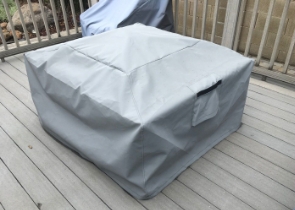 Fire Pit Covers_2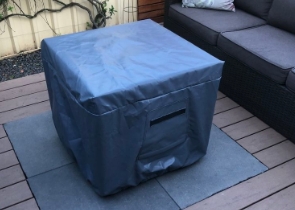 Fire Pit Covers_3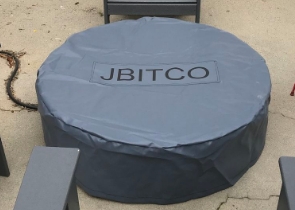 Fire Pit Covers_4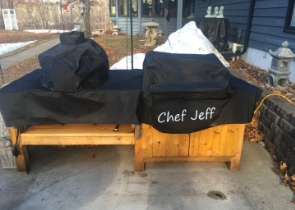 Grill Cover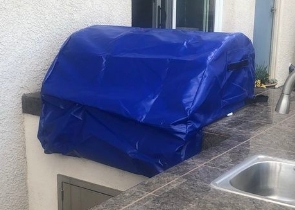 Grill Cover-1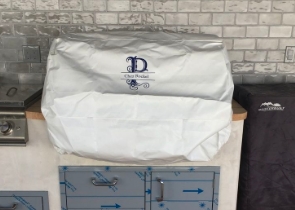 Grill Covers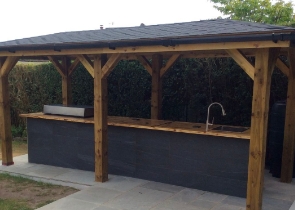 Outdoor Island Kitchen Cover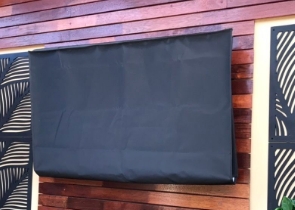 TV Cover
View more Customer Images »
Heavy-Duty Vinyl Tarpaulins are Unrivalled in Terms of Durability
Our waterproof tarpaulins are applicable in baseball infields or gymnasium flooring. Furthermore, they are useful for protecting your outdoor equipment, household appliances, storage, and other items. The tarps feature high-quality material and protects your equipment from outdoor elements. Our covers are not only protective but also elegantly designed, elevating the look and feel of your place.
Thanks to their strong water repellency and wear resistance, the tarps keep your outdoor equipment/appliances dry and functional all year. Our warehouse tarpaulins can protect your devices and any of your items that are left outside.
When the winter months arrive, you can rest confident that these tarps will not stiffen up on those chilly mornings. We reinforce these UV-resistant tarps with double-lock seams for further strength. Our tarps have a vinyl coating that prevents them from stiffening up as the weather gets cold.
Covers & All add grommets at the edges and 24-inch spacing around the edges to give the tarps more strength. Regardless of the weather conditions outside, the grommets keep your tarp in place. Our heavy-duty vinyl tarpaulins, which come in a standard size of 10' x 10' and a graphic weight of 18 oz, can easily cover most of your belongings.
Waterproof Tarpaulins feature UV-Coated Materials
Our high-quality warehouse tarpaulins feature UV-enveloped material at Covers & All. Our Tarp Tuff textiles are unrivalled in terms of durability and strength, extending the life of your tarps as well as the objects they protect.
We also give you the option of choosing the colour of your UV-resistant tarps. Black, red, grey, and blue are among the colours available. The tarps are multipurpose and suitable for a variety of applications. You can use them for agriculture, athletic fields, building sites, swimming pools, and transportation, among other things.
Purchase Our Heavy Duty Vinyl Tarpaulins with Just a Few Clicks
We'll deliver waterproof tarpaulins to your door as soon as you place your order. Furthermore, at Covers & All, we ensure that our tarps are of the highest quality and will last for many years.
Didn't find what you were looking for? Need to find something else? Take a look at our other custom covers here.