So Far We've Covered...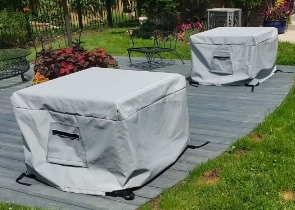 Cushion & Storage Chest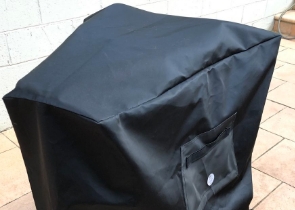 Custom Cover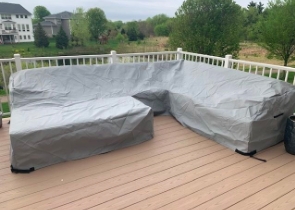 Sectional Covers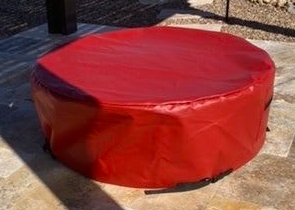 Fire Pit Covers_1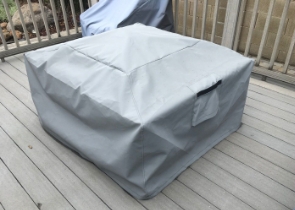 Fire Pit Covers_2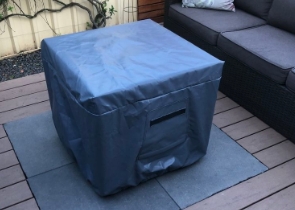 Fire Pit Covers_3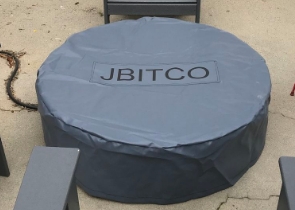 Fire Pit Covers_4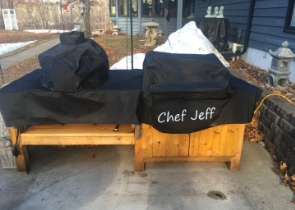 Grill Cover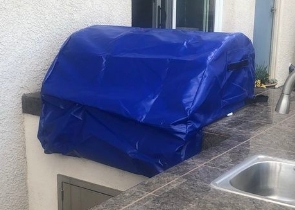 Grill Cover-1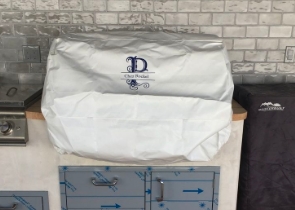 Grill Covers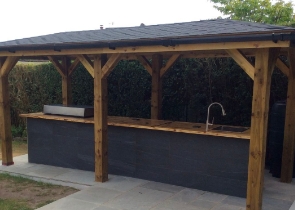 Outdoor Island Kitchen Cover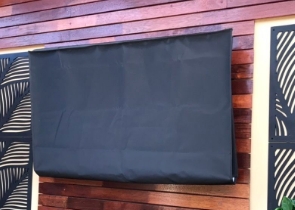 TV Cover
View more Customer Images »
Weather-Resistant and Heavy-Duty Vinyl Tarpaulin 
Protection from the elements for your farm, equipment, or goods is important. We at Covers & All supply large-scale all-weather tarpaulin to protect your possessions or construction sites from the weather. Despite prolong usage, they stay as good as new and continue to successfully protect your spaces.
These warehouse tarpaulins use premium-quality PVC-coated vinyl fabric and can cover a huge area. The waterproof and UV-resistant coating ensures that anything they cover remains dry and clean. Sun rays that are too strong will not be able to penetrate the cloth and cause harm. 
Our tear-resistant tarps retain their flexibility throughout the cold season and do not get brittle or fracture. Even in the cold, they roll up easily for storage or use as a cover. The tarps use a tough cloth that can withstand severe winds without damage. The strong materials also resist tearing and scratching. As a result, you can be confident that our rugged and durable tarps will not bruise or split when covering goods that may have sharp edges.
Choose your heavy-duty vinyl tarpaulin in a selection of 4 colours. Tarp Tuff is available in shades of: black, blue, grey, and red. All of the hues are vibrant and stunning, and because of their UV resistance, they will not fade even in direct sunshine. Select a shade that matches existing decor for the optimal fit.
All-Weather Tarpaulin Feature Brass Grommets
The large UV-resistant tarps now have grommets around the sides and corners. These offer a stable attachment point for the tarps while they are covering equipment or areas. Grommets strengthen the eyelets and prevent the tarp from fraying when a strong rope or cable goes through them.
Grommets on the warehouse tarpaulins are pure brass metal that is very strong. They are rust-proof and will not corrode with time, so your tarp will not deteriorate.
Heavy-Duty Vinyl Tarpaulin with Double-Locked Seams for Strength
All-weather tarpaulins include double-locked seams for further strength against elements such as dust or dirt. This reinforces the grommets and increases their longevity. The seams are resistant to ripping or splitting even when under extreme force.
Order now and give all-season protection to your belongings with our heavy-duty tarps. Our durable tarps are sent right to your doorstep across the globe.
Didn't find what you were looking for? Need to find something else? Take a look at our other custom covers here.