So Far We've Covered...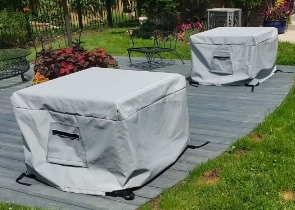 Cushion & Storage Chest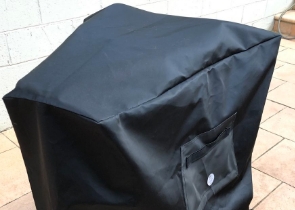 Custom Cover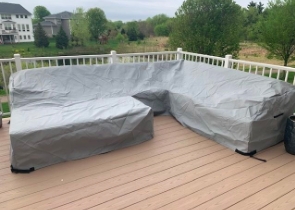 Sectional Covers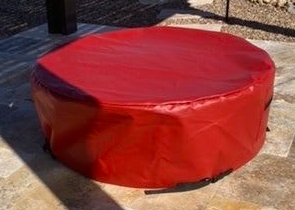 Fire Pit Covers_1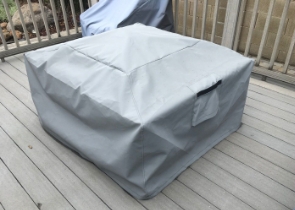 Fire Pit Covers_2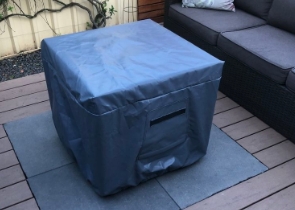 Fire Pit Covers_3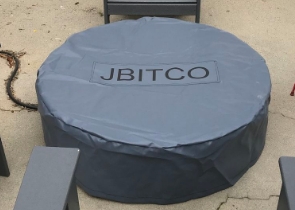 Fire Pit Covers_4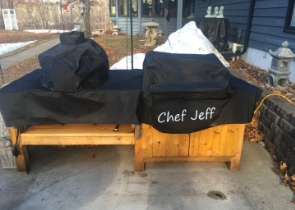 Grill Cover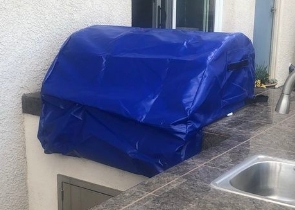 Grill Cover-1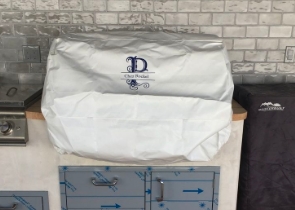 Grill Covers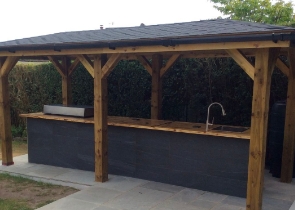 Outdoor Island Kitchen Cover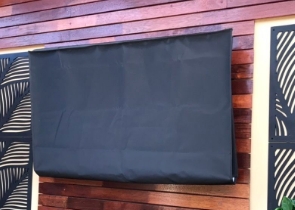 TV Cover
View more Customer Images »
Heavy-Duty Vinyl Tarpaulin Offers Protection All Year 
Sports fans are aware of the importance of tarps in keeping fields as playable areas. At Covers & All, we are specialists that can provide you with some great coverage options. Our high-quality all-weather tarpaulins have a design that provides all-year protection, in any weather. They are strong and long-lasting to offer more for your investment. Apart from sports fields, our tarps are ideal for use in areas such as farms, warehouses, to protect items during transit, and to cover simple outdoor furniture or equipment. 
The tear-resistant tarps are waterproof cloth and have double-lock seams around the edges. This unique design prevents water from seeping through the cloth or dripping in from the edge. 
During conditions such as hail, storms, rain, snow, and extreme heat, our sunproof tarps are suitable to withstand the elements. They also guard against fading and damage that comes from UV radiation to preserve and extend the life of your field or equipment.
These heavy-duty vinyl tarpaulins are pre-cut to one size. They have a graphic weight of 18 oz and are lightweight making them easy to install or remove. Easy handling also makes them easy to care for. To see more sizes suitable for your needs, please visit our custom tarps department.
Rust-Free Grommets Offer a More Secure Fit for your All-Weather Tarpaulin 
The 18 oz tarpaulins are suitable for usage in any type of environment. They withstand tough conditions and perform admirably if they undergo strains and pulls. Our tarps have brass grommets to help in the ease of their installation. These grommets have a spacing of 24" apart around the corners. Grommets help offer a tight and secure fit to maintain placement even in windy conditions. 
We provide tear-resistant tarps that have high-quality cloth and offer a 5-year guarantee. Additionally, the grommets that we employ are rust-free, ensuring that our tarps are usable for years.
Purchase Heavy-Duty Vinyl Tarps in Vibrant Colours
There is no need for concern about having dull coloured tarps. Choose a colour from our selection of 4 vibrant tones. Options span from blue, red, grey, or black. This allows you to match your all-weather tarpaulin to existing decors or spaces. 
Place an order now and we will deliver our premium-quality 15' x 30' tarps right to your doorstep.
Didn't find what you were looking for? Need to find something else? Take a look at our other custom covers here.