So Far We've Covered...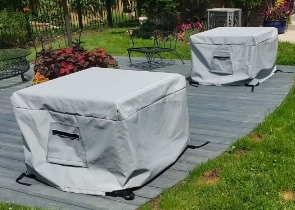 Cushion & Storage Chest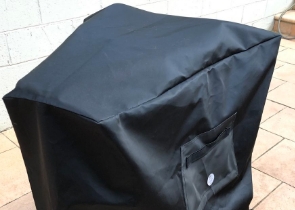 Custom Cover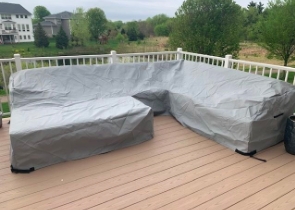 Sectional Covers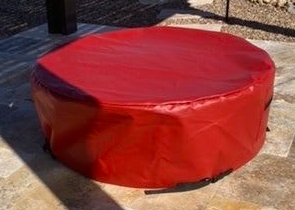 Fire Pit Covers_1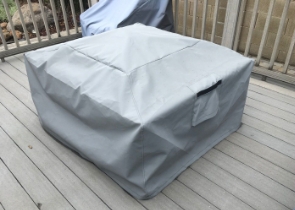 Fire Pit Covers_2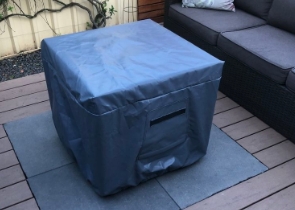 Fire Pit Covers_3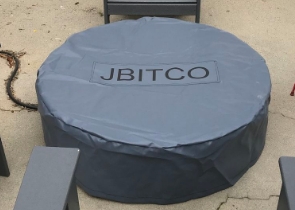 Fire Pit Covers_4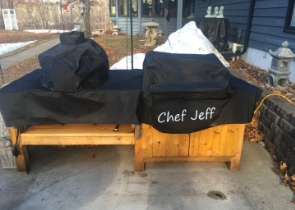 Grill Cover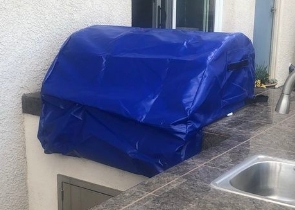 Grill Cover-1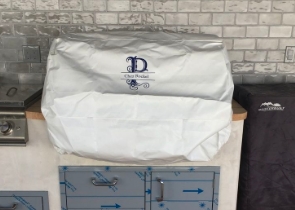 Grill Covers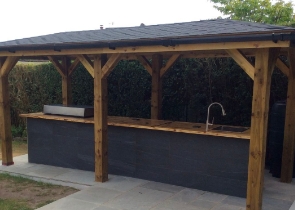 Outdoor Island Kitchen Cover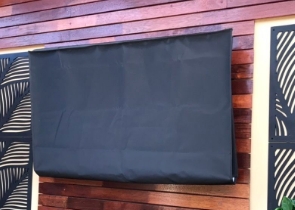 TV Cover
View more Customer Images »
Our Heavy-Duty Vinyl Tarpaulins Feature Durable Tarp Tuff Fabric
Want to preserve your grain and keep it free of moisture? Or do you want to safeguard your conservatory from harsh weather that could harm your crop? Don't worry! UV-resistant tarps from Covers & All are the ideal choice for such situations.
Our robust farming tarps are 100% water and wind resistant, with a graphic mass of 18oz. Our durable UV-resistant tarps are useful for keeping delicate shoots sheltered from harmful sun rays and allowing airflow that discourages mould and mildew growth.
Our warehouse tarpaulins comprise of rip and abrasion-resistant fabric that is long-lasting. It protects the tarps during transit and when they are concealing irregular surfaces or sharp-edged objects. Our tarps remain intact even in the face of powerful gusts.
Our Tarp Tuff is a tough 1000 denier fabric. It is manufactured from our heavy-duty vinyl tarpaulins. Tarp Tuff is accessible in four distinct colours: blue, grey, red, and black. Because of UV protection, these hues are fade-resistant and remain loyal. A 5-year warranty is available with the tarp cloth.
Enhance the durability of Our UV-resistant Tarps with Double-Locked Seams
The double-lock seams embroidered along the edges of our durable, robust farming tarps add even more robustness. These help to maintain the tarps in good shape by preventing fraying. Our goal is to create durable tarps that will serve you well.
Strong winds can cause warehouse tarpaulins to shift or dislodge; thus, our corrosion-free brass grommets strengthen the corners and aid in fastening them down. The grommets have a spacing of 24" apart on the outer edges.
 Heavy Duty Vinyl Tarpaulins Have a Wide Range of Applications
Our multi-purpose UV-resistant tarps are a cost-effective and practical way to cover materials and equipment that have exposure to the elements. Our durable tarps are favourable for homes, workplaces, farmlands, and drivers for safely carrying a range of items. With only a few clicks, you can order your tarp from just about anywhere in the world. We'll get them delivered to your home in no time.
Didn't find what you were looking for? Need to find something else? Take a look at our other custom covers here.