So Far We've Covered...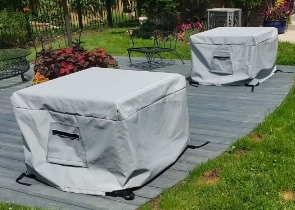 Cushion & Storage Chest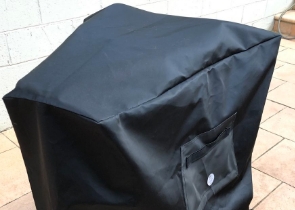 Custom Cover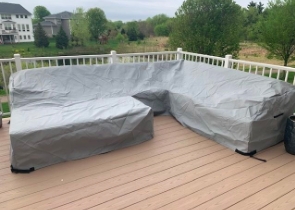 Sectional Covers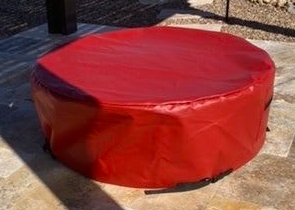 Fire Pit Covers_1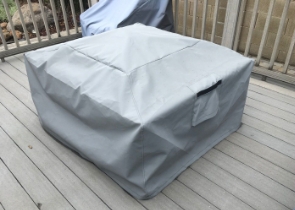 Fire Pit Covers_2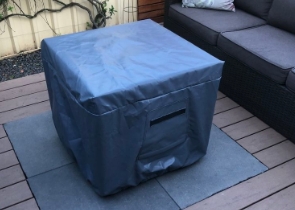 Fire Pit Covers_3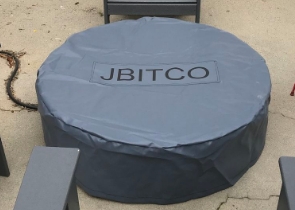 Fire Pit Covers_4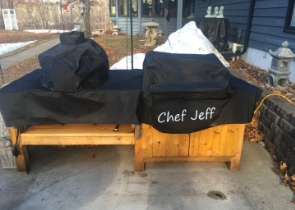 Grill Cover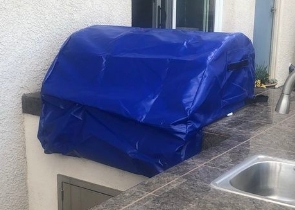 Grill Cover-1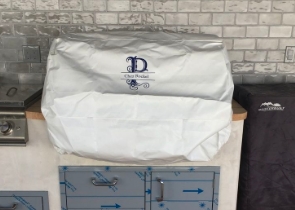 Grill Covers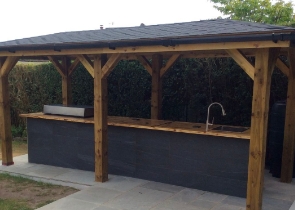 Outdoor Island Kitchen Cover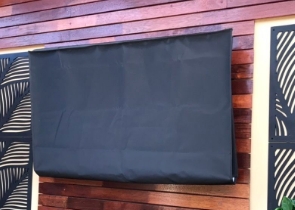 TV Cover
View more Customer Images »
Heavy-Duty Tarpaulins are Tough and Water-Resistant
Severe climates may be dangerous to your property. Frequent contact with sunlight, rain, snow, and moisture in the air can damage the surfaces of equipment, accessories, and other objects left outside. For absolute security, you should shield them with something that will protect your items from outdoor hazards. Our 18 oz tarpaulins are great for this purpose.
The tear-resistant tarps can help you by letting you protect your most valuable items. They are perfect for areas with severe weather, being able to resist moisture and UV rays. Their weatherproof properties help them maintain their colour while preventing water from coming into contact with your gear. Made from fabric with PVC coating, they will not tear or scratch easily.
Our Cover Tuff material used to make these waterproof tarps comes in 4 colours including blue, red, grey, and black. You can choose the one you like best or that matches your building's design.
These all-weather tarpaulins can stand up to extremely low temperatures while remaining flexible, making folding and installation easy.
18 oz Tarpaulins Includes Grommets
All these tear-resistant tarps feature grommets made from brass. The metal accessories will resist moisture and rust. We place the grommets every 24" for even placement of drawstrings to fasten the covers. The grommet's placement helps the tarps maintain their shape and prevents tearing at the edges.
Double-locked reinforced edges on our waterproof tarpaulins help them stay intact during windy weather that may strain the spots with tie-downs. This ensures that our covers resist the wind as well. Now you can remove the tarps at your own pace during windy days.
Heavy-Duty Vinyl Tarpaulins Have Many Uses
There are many uses for these 18 oz tarpaulins in various fields. These include agriculture, trucking, covering sporting areas, storage, and even as residential curtains. Our tough covers are useful and long-lasting.
We can deliver the 10' x 40' tarps to your address. So click and order now.
Didn't find what you were looking for? Need to find something else? Take a look at our other custom covers here.