So Far We've Covered...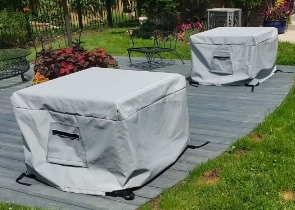 Cushion & Storage Chest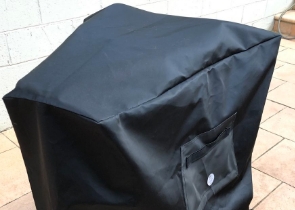 Custom Cover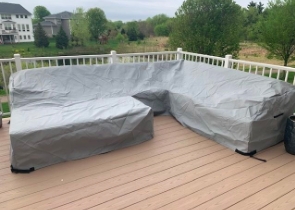 Sectional Covers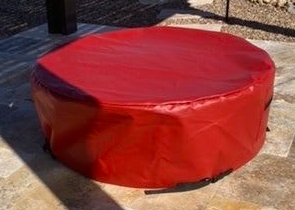 Fire Pit Covers_1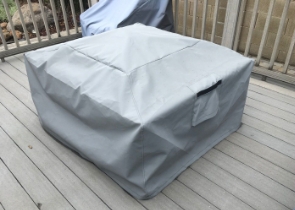 Fire Pit Covers_2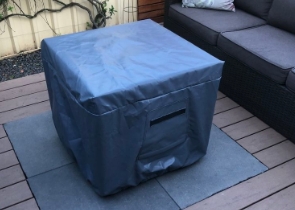 Fire Pit Covers_3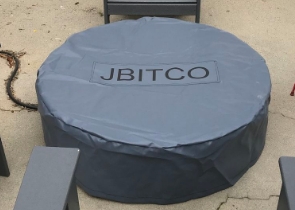 Fire Pit Covers_4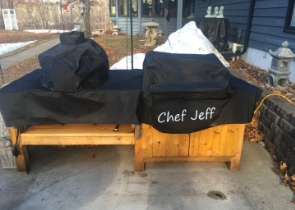 Grill Cover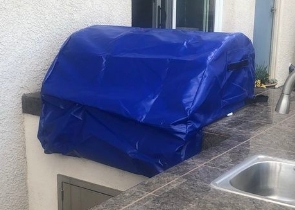 Grill Cover-1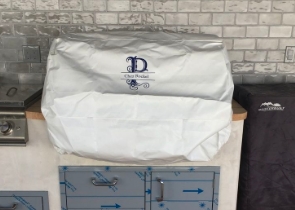 Grill Covers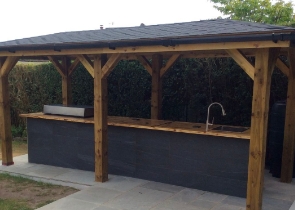 Outdoor Island Kitchen Cover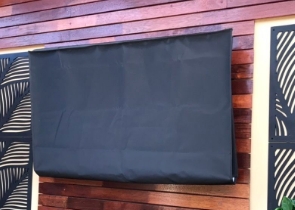 TV Cover
View more Customer Images »
Reliable and Weather Resistant Heavy Duty Tarpaulins
All of your belongings that are out in the open during bad weather are at risk of damage. Do all in your power to keep your areas and valuables safe. Our PVC coated tarps tarpaulins from Covers & All will protect your valuables and keep them secure for an extended period. Our tarps are adaptable and multipurpose, allowing you to protect and cover your belongings in various conditions.
Rain and sun damage anything they come into contact with, be it agricultural beds, commodities in transit, gym or equipment. Our waterproof tarpaulins are great for protecting them throughout all weather situations. The graphic density of these PVC tarps is 18 oz, and they measure 20 ft x 50 ft. Water and other types of moisture cannot pass through these lenses because they provide complete protection from the sun's harmful ultraviolet radiation.
Strong winds pose a severe threat to your belongings. Our outdoor tarpaulins hold up well and won't crack or fly away when exposed to high winds. Our tarps stay flexible and supple even in extreme cold because of their high-strength material construction. They will keep your valuables safe even if Grandfather Frost shows up.
Because of the high tensile strength of the cloth we use in our heavy duty tarpaulins for storage and protection, they do not rip, bruise, or split easily. Even when used to conceal jagged or rough edges, this tough cloth can resist stress.
PVC Coated Tarpaulins Feature Grommets and Tie-Downs
We have inserted grommets at a distance of 24" from the corners and the centre of the waterproof panels. These grommets are sturdy and rust-proof since they comprise high-quality brass metal. Strengthen the eyelets, which are ideal for allowing a rope or cord to slide through them quickly.
Double stitching gives strength and longevity to the outdoor tarpaulins. They are custom-tailored and are less likely to tear or fray at the margins.
Heavy-Duty Tarps are Available in Different Colours
For our heavy-duty tarps, we offer four colour options. Our Tarp Tuff Blue, Tarp Tuff Red, Tarp Tuff Grey, and Tarp Tuff Black are available for purchase. Bright, vivid, and resistant to the sun's rays, these hues are available. So do not put it off any longer and get our PVC coated tarpaulins today to protect your outdoor treasures. We will ship to any country in the world for you.
Didn't find what you were looking for? Need to find something else? Take a look at our other custom covers here.