So Far We've Covered...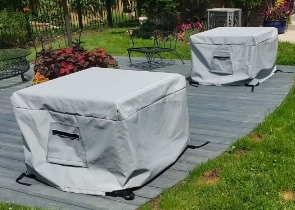 Cushion & Storage Chest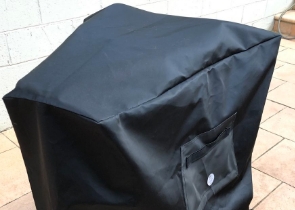 Custom Cover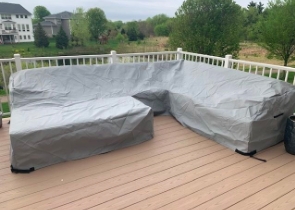 Sectional Covers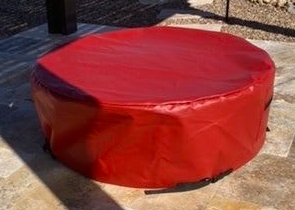 Fire Pit Covers_1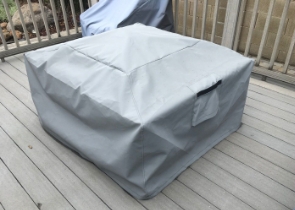 Fire Pit Covers_2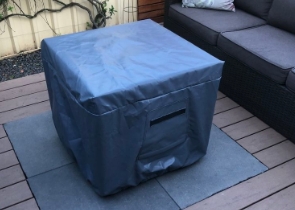 Fire Pit Covers_3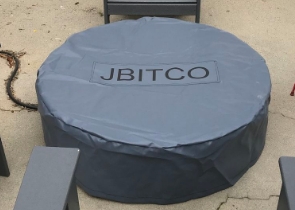 Fire Pit Covers_4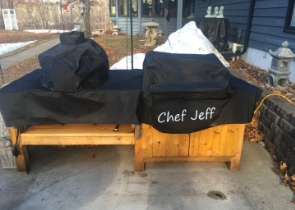 Grill Cover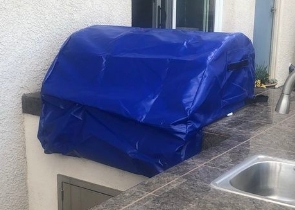 Grill Cover-1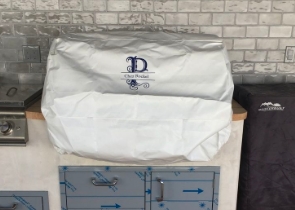 Grill Covers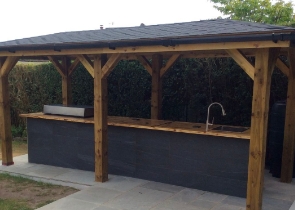 Outdoor Island Kitchen Cover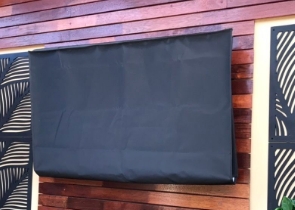 TV Cover
View more Customer Images »
Reliable and Sturdy Heavy Duty Tarpaulins
The amount of money we spend on pricey, high-quality equipment reflects our desire to make our lives easier. However, if you keep them outdoors, the harsh weather might have a negative impact on them. Rain, snow, bird droppings, and other things that get on the outside of your equipment can cause it to rust and have other problems that are often impossible to fix. Damage to the machine parts is also a possibility. To prevent any of this, you may simply use the PVC coated tarpaulins provided by Covers & All.
In order to make them abrasion and tear-resistant, the tarps comprise vinyl-coated PVC fabric. As a result, the tarps are less likely to tear or break apart during normal use. These waterproof tarpaulins, which are water- and UV-resistant, appear new for a long amount of time. Safeguard your equipment from overexposure to moisture, cold, and heat while doing so.
A key feature of the 50' x 80' tarps is their double stitching, which helps prevent fraying at the edges. It keeps the design and durability of the tarp. No matter how low the outdoor temperature drops, they won't stiffen up. They don't get stiff with cold temperatures, thus maintaining their elasticity.
Designed using the Tarp Tuff material, these heavy-duty tarpaulins are available in a variety of colours, including black and red. Despite being exposed to the sun, the colours remain brilliant for a lengthy period. It's entirely up to you whether you want to match the colour of your laptop or go with a more neutral tone.
PVC Coated Tarpaulins Feature Brass Grommets
We offer brass grommets at every 24" on the double stitching of our waterproof tarpaulins. You can use a drawstring or rope to secure the tarp. Even in the presence of rainstorms or severe gusts, the tarps will remain securely in position once tied.
With them comprising brass, they are chemically inert and do not rust. The 50' x 80' tarps will not shred, fray, or lose their form even if you knot the cords too tightly. Tarps with stronger edges last longer.
Multipurpose Heavy Duty Tarpaulins
You may utilise your PVC coated tarpaulins in various ways. Simply use your creativity. Tarps have a wide range of applications, including in agriculture, warehouses, the household, transportation, as canopies or to cover baseball diamonds, for example. As soon as you make your order, you'll receive your tarps straight at your front door. So place your purchase right now.
Didn't find what you were looking for? Need to find something else? Take a look at our other custom covers here.