So Far We've Covered...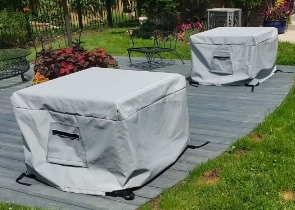 Cushion & Storage Chest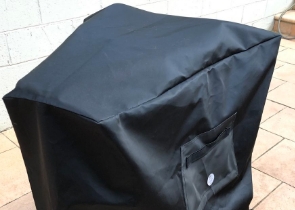 Custom Cover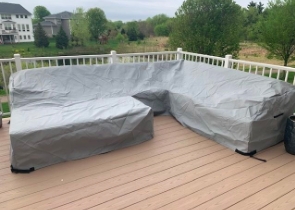 Sectional Covers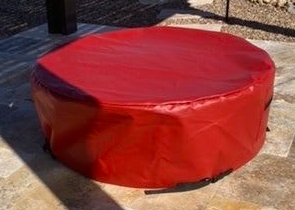 Fire Pit Covers_1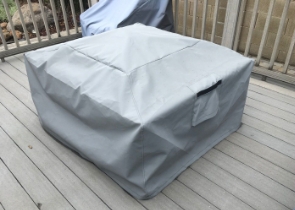 Fire Pit Covers_2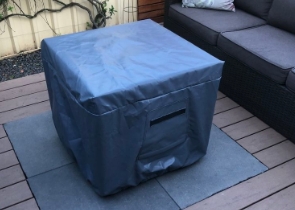 Fire Pit Covers_3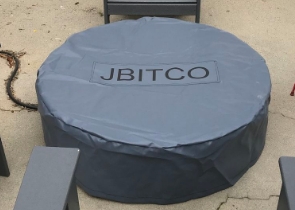 Fire Pit Covers_4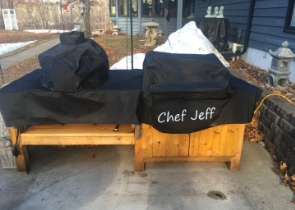 Grill Cover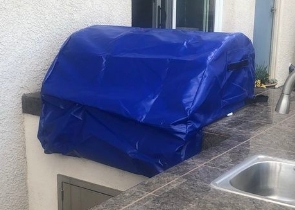 Grill Cover-1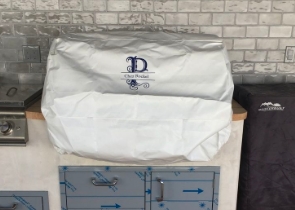 Grill Covers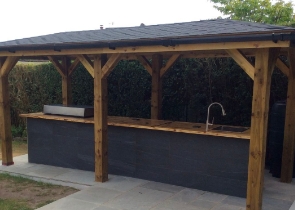 Outdoor Island Kitchen Cover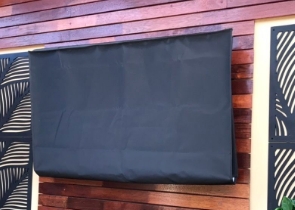 TV Cover
View more Customer Images »
Heavy-Duty Vinyl Tarpaulin for Ultimate Protection
Tarps of superior quality are suitable for protecting your belongings. We make our tarps with waterproof fabrics at Covers & All. Nothing will happen if you submerge our tarps in water. You can use our waterproof tarpaulins for a variety of applications, including landscaping, playing fields, gardening, and more. It provides 100 percent protection against moisture and water seepage.
We also design our tarps to protect against UV radiation and harsh weather. Our tarps stay in place even with exposure to scorching heat, storms, snow, rain, and hail. They don't fade with time and protect against all types of weather damage. Our rectangular tarpaulins are tough and long-lasting.
These 18 oz tarpaulins can withstand tears, abrasions, and stains, making them ideal for heavy-duty applications. We use excellent stitching to double-lock the layers of our tarpaulin cloth for added strength.
These heavy-duty vinyl rolls are 30' x 90' in dimension. Stop by our custom tarps section to see more sizes for your needs.
Waterproof Tarpaulin Feature Rust-Free Grommets
Our rectangular tarpaulins are simple to use and set up; you can tie them up anywhere in seconds by running a drawstring through our strategically positioned grommets. We use rust-free brass grommets at all four corners and at a 24-inch interval around the perimeter of our tarp.
We produce the 18 oz tarpaulins from thick and robust cloth matching professional-quality fabrics with a graphic weight of 18 ounces, designed for sustained use.
Various Vibrant Colours for Heavy Duty Vinyl Tarpaulins are Available
Don't settle for tarps that are old and are of a common colour. Blue, red, grey, and black are four basic hues that are likely to appeal to you. Choose your favorite colour and have a waterproof tarpaulin delivered right to your house. Place your purchase right now!
Didn't find what you were looking for? Need to find something else? Take a look at our other custom covers here.