So Far We've Covered...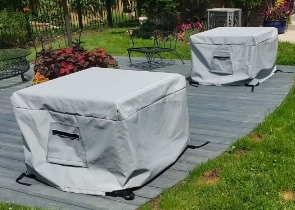 Cushion & Storage Chest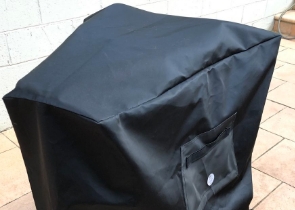 Custom Cover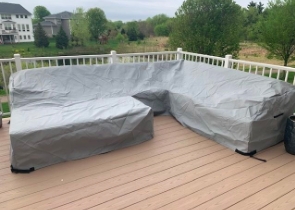 Sectional Covers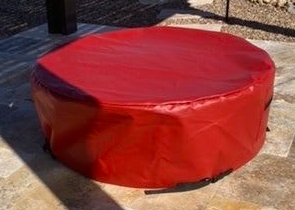 Fire Pit Covers_1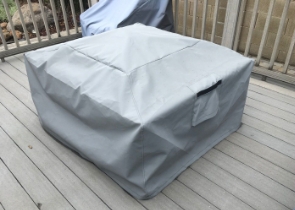 Fire Pit Covers_2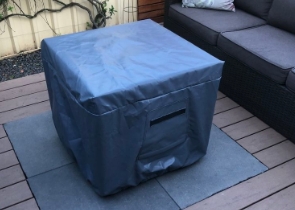 Fire Pit Covers_3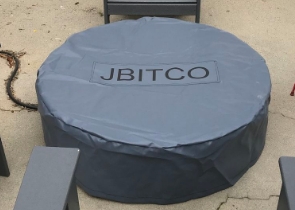 Fire Pit Covers_4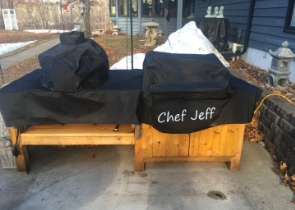 Grill Cover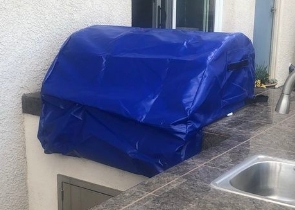 Grill Cover-1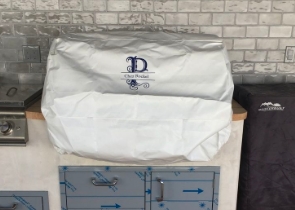 Grill Covers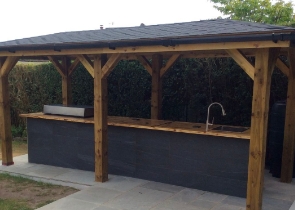 Outdoor Island Kitchen Cover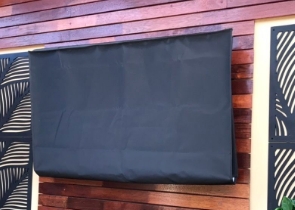 TV Cover
View more Customer Images »
Our Heavy-Duty Vinyl Tarpaulins Block Water and UV Rays
The pricey possessions left outside that you recently paid for require protection, especially if they must endure extreme outdoor elements. For those who must deal with the sun, rain, snow and heavy winds that can have costly effects on their gear, our 18 oz tarpaulins may come in handy.
Covers & All offers UV-resistant tarps that can ensure your outdoor gear and property remain functional. As they can block moisture and UV rays, our 5'x5' tarpaulins keep everything underneath safe and dry. The covers resist fading and maintain their colour, so they will look fresh over a long period.
These tear-resistant tarps feature our robust Tarp Tuff material. They weigh 18 Oz and use fabrics that allow for excellent protection against harsh climates - from severely high to very low temperatures. Our covers include a 5-year warranty on the material.
We equip our heavy-duty vinyl tarpaulins with a vinyl coating to give them an attractive appearance and to protect them from tears, rips, and mildew build-up. The brass grommets we install at intervals of 24" along the corners help secure the tarps and provide a snug fit when tied.
The 18 oz Tarpaulins Feature Various Colours
A range of colours including blue, red, grey and black are available for our UV-resistant tarps. You can choose the color that looks ideal with your patio's style.
Our tear-resistant tarps feature heat-welded seams that provide extra toughness and longevity. They include double-thick seams that provide added safety while preventing fraying around the edges and can offer years of use. Our extra strong tarps maintain flexibility in any weather and will not become stiff or fragile, even upon exposure to extremely cold temperatures.
Our Heavy-Duty Vinyl Tarpaulins are Versatile
Your order of 18 oz tarpaulins may also function as shields for privacy, transparent or opaque curtains, and screens. They are useful in the agriculture industry as canopy covers, in storage buildings, and in any residence. You can also frequently find them among transportation companies.

Placing an order for these heavy-duty tarps only requires a few clicks. So order now and have them shipped right to your doorstep.
Didn't find what you were looking for? Need to find something else? Take a look at our other custom covers here.