So Far We've Covered...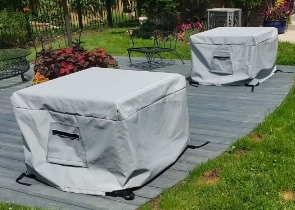 Cushion & Storage Chest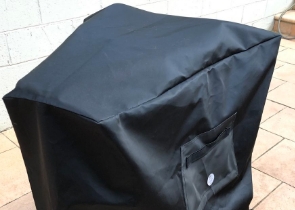 Custom Cover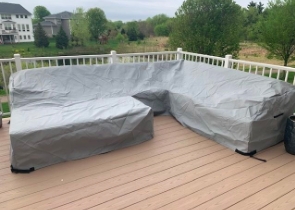 Sectional Covers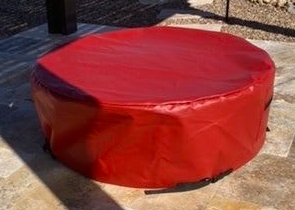 Fire Pit Covers_1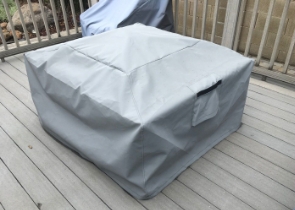 Fire Pit Covers_2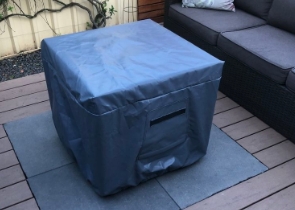 Fire Pit Covers_3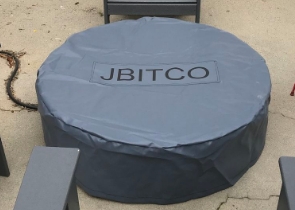 Fire Pit Covers_4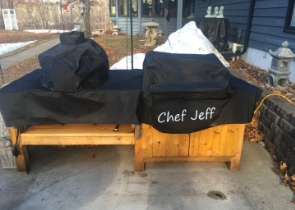 Grill Cover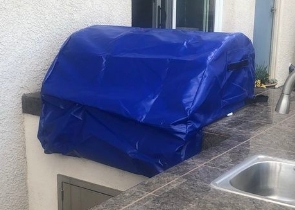 Grill Cover-1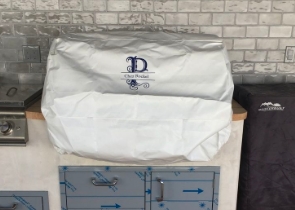 Grill Covers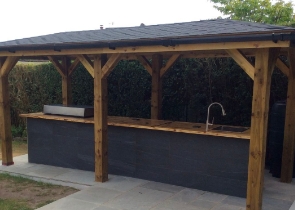 Outdoor Island Kitchen Cover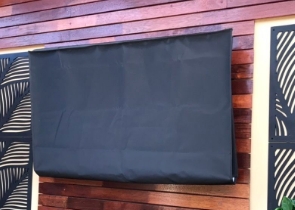 TV Cover
View more Customer Images »
Heavy-Duty Vinyl Tarpaulins are Waterproof
Mother Nature is beautiful but can harm belongings left out in the elements. It's easy to place some of your items inside during inclement weather, but that isn't an option for everything. You can enjoy year-round protection for larger items with Cover & All's 5 ft x 10 ft waterproof tarpaulins.
High strength in the vinyl-coated PVC material means our 18 oz. tarpaulins are durable and long-lasting. Their UV resistance doesn't let sunlight penetrate to prevent fading. The waterproof fabric repels moisture to keep your items safe from snow and rain. Resistance to scratches and tearing ensures the covers won't become brittle or crack in the winter.
Due to the 18 oz lightweight material, our rectangular tarpaulins are easy to slip on and off. You have four colour options to choose from, including tarp tuff red, tarp tuff black, tarp tuff blue and tarp tuff grey. 
The size of our 5 ft x 10 ft patio tarps means there is a wide range of possible applications. Some examples include covering home appliances, goods during transportation, farm equipment, and warehouse.
Rust-Free Grommets Secure Waterproof Tarpaulins in Place
Strong winds can blow away produce and goods, but our 18 oz tarpaulins withstand high winds to keep your belongings safe. Brass grommets have a spacing of 24 in and are also in the corners. For added security, you can thread a drawstring or rope through the eyelets to tie the tarp.
Brass grommets on our rectangular tarpaulins act as a reinforcement of the eyelets to increase their strength. At the same time, it's easy to thread the drawstring through the holes.
Double-Lock Seams Reinforce Our Heavy-Duty Vinyl Tarpaulins
To increase the strength and longevity of our waterproof tarpaulins, we added double-lock seams. This prevents the seams from ripping during rough installations or applications. It's easy to order our tarps and we offer worldwide shipping. Place your order today.
Didn't find what you were looking for? Need to find something else? Take a look at our other custom covers here.