So Far We've Covered...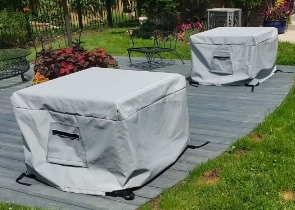 Cushion & Storage Chest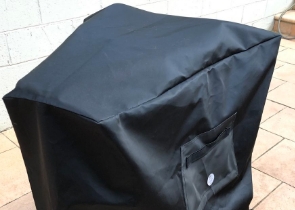 Custom Cover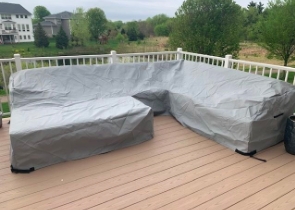 Sectional Covers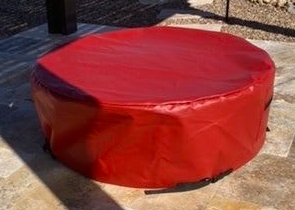 Fire Pit Covers_1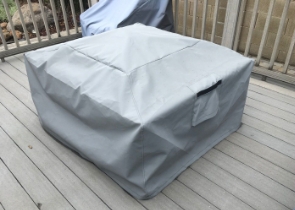 Fire Pit Covers_2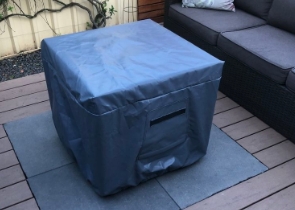 Fire Pit Covers_3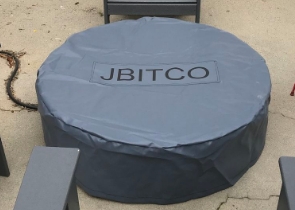 Fire Pit Covers_4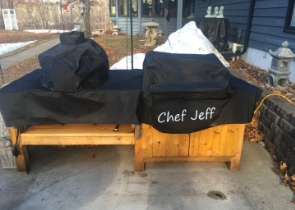 Grill Cover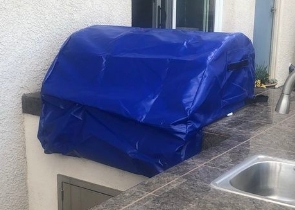 Grill Cover-1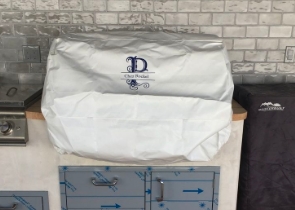 Grill Covers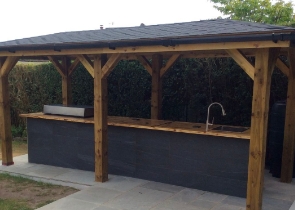 Outdoor Island Kitchen Cover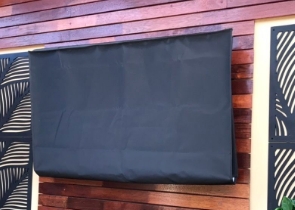 TV Cover
View more Customer Images »
Heavy-Duty Vinyl Tarpaulins Feature Strong Weatherproof Materials
Is the intense sunlight or heavy rain causing damage to your goods? Our tarps give ideal protection from the sunlight, rainfall, ice and dirt. These enormous all-weather tarpaulins can cover a large area and keep everything under them safe and secure. They're great for covering farming land, sports fields, warehouses, building sites and a variety of other spaces.
Our tarps feature high-quality, long-lasting fabric. The waterproof tarpaulins comprise PVC and are vinyl-coated to protect them from the elements. They are completely waterproof, keeping your possessions dry. UV rays will not be able to penetrate, preventing sun fading and keeping your goods looking new.
Our UV-resistant tarps are light, which makes them easy to handle. They are robust, which keeps them from blowing off or splitting. Cold weather can damage cloth, but we guarantee that these coverings will not fracture when folded and will remain supple.
All of our covers are scratch and rip-resistant to stand up to rough use and sharp edges. These heavy-duty vinyl tarpaulins come with a 5-year guarantee.
Our All-Weather Tarpaulins Have Brass Grommets Added to the Seams
We have added brass grommets to make it easier for you to tie these tarps. The grommets are space 24" apart and are placed in the corners, as well. You can easily thread a rope or chain between them, ensuring that the farming tarps are simple to secure.
These waterproof tarpaulins include double-folded seams for further strength. This extra thickness also helps to keep the grommets in place at the seams.
Our Heavy-Duty Vinyl Tarpaulins come in a Variety of Shades
You can choose from four different colour schemes: blue, red, grey and black. All of the hues are UV-coated and will not fade in direct sunlight. With only a few clicks, you may choose your colour and place your order on our website. We will send your all-weather tarpaulins to your door anywhere on the planet. So, place your order right now!
Didn't find what you were looking for? Need to find something else? Take a look at our other custom covers here.